More than 350 mosques urge Conservatives to launch internal inquiry into Islamophobia claims
Exclusive: Eleven umbrella organisations across the UK reiterate need for formal inquiry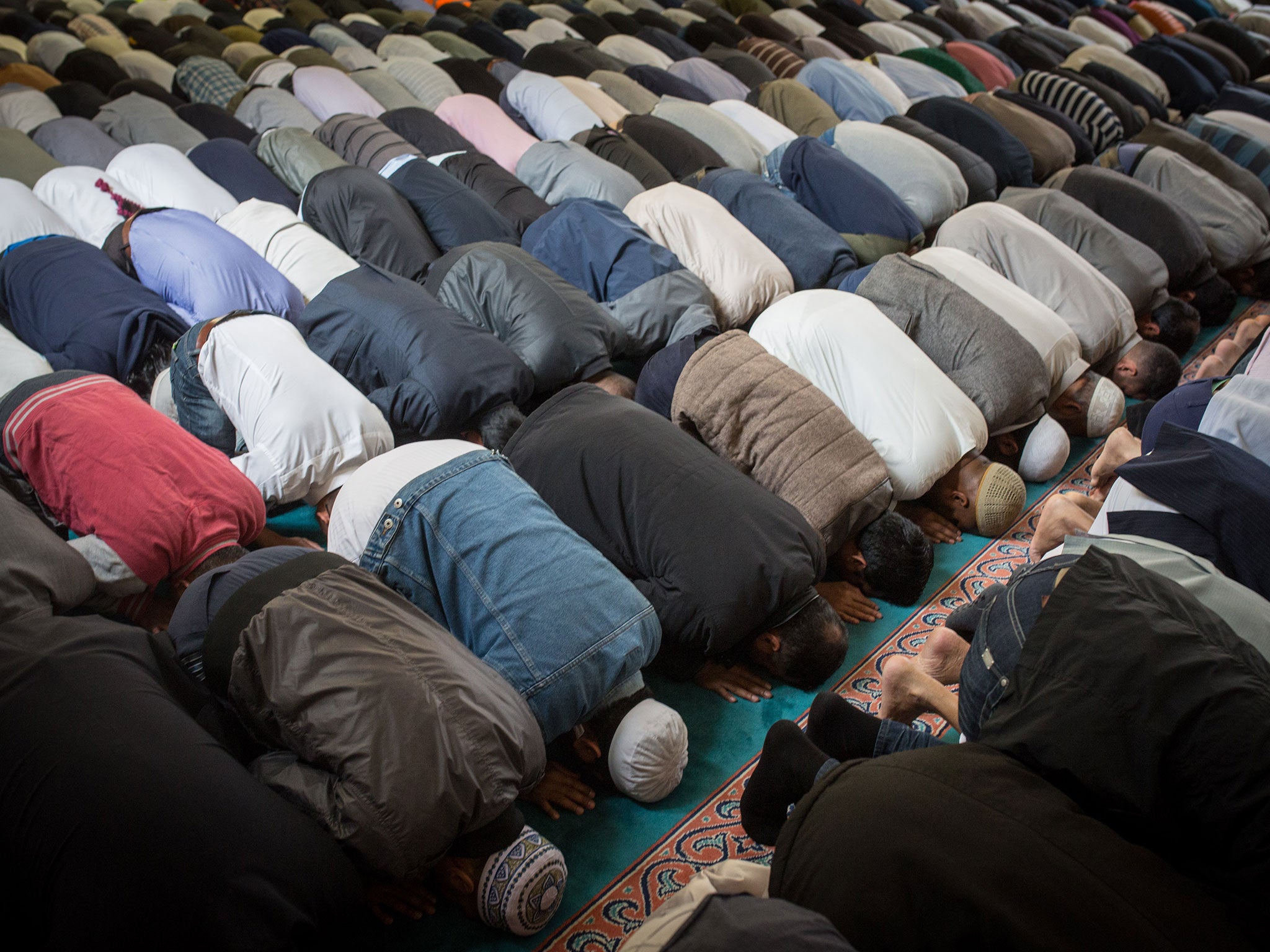 More than 350 mosques and Muslim organisations have written to the Conservative Party backing calls for a formal inquiry following a number of allegations of Islamophobia, The Independent can reveal.
The calls mirror and endorse those made by the Muslim Council of Britain (MCB), who wrote to the party last week urging a full audit to tackle the "more than weekly occurrences of Islamophobia from candidates and representatives of the party".
Now 11 separate umbrella organisations from all over the UK including Wales, Belfast, Scotland and Manchester have backed the calls for an urgent inquiry after a dozen examples of Islamophobia from party members in a two-month period from April were revealed.
An MCB spokesperson said: "We very much welcome the many councils of mosques who have written in support of our call for an inquiry into this issue.
"It reflects the importance that this issue holds in Muslim communities across the UK and the breadth of support for the Muslim Council of Britain."
The latest revelation comes as Sajid Javid denied there was a problem with Islamophobia in the party on the BBC's Andrew Marr Show.
The home secretary instead attacked the MCB, claiming it did not represent British Muslims and had associations with extremism.
The claims are strongly denied by the MCB and its secretary general, Harun Khan, responded to the comments saying it indicated the "party had no interest in dealing with this matter".
He said: "Rather than address the serious concerns raised by our message, Mr Javid has chosen to shoot the messenger.
"We have identified real weekly cases of Islamophobia in the Conservative Party, which the party has even acknowledged by suspending members.
"These real concerns of Islamophobia are shared by two Conservative Muslim peers, as well as voices across the spectrum, many of them Conservatives."
The MCB's calls for an inquiry into Islamophobia have been backed by Baroness Syeda Warsi, the former chairman of the Conservative Party, and Lord Mohamed Sheikh.
Lord Sheikh, who served as an adviser to David Cameron, has written directly to Theresa May describing the issue as a "matter of grave concern to the many Muslim members and supporters of the party", The Independent revealed.
In his letter to No 10, Lord Sheikh highlights Zac Goldsmith's London mayoral election campaign in 2016, Bob Blackman MP hosting a parliamentary visit by Tapan Ghosh, an Indian Hindu nationalist, and the lack of Muslim candidates in the last general election.
In response to the MCB's calls for an inquiry a Conservative spokesman said: "We take all such incidents seriously, which is why we have suspended all those who have behaved inappropriately and launched immediate investigations."
Join our commenting forum
Join thought-provoking conversations, follow other Independent readers and see their replies