Theresa May criticises John Kerry's hardline stance on Israel
The focus should be on the wider peace process, the Prime Minister says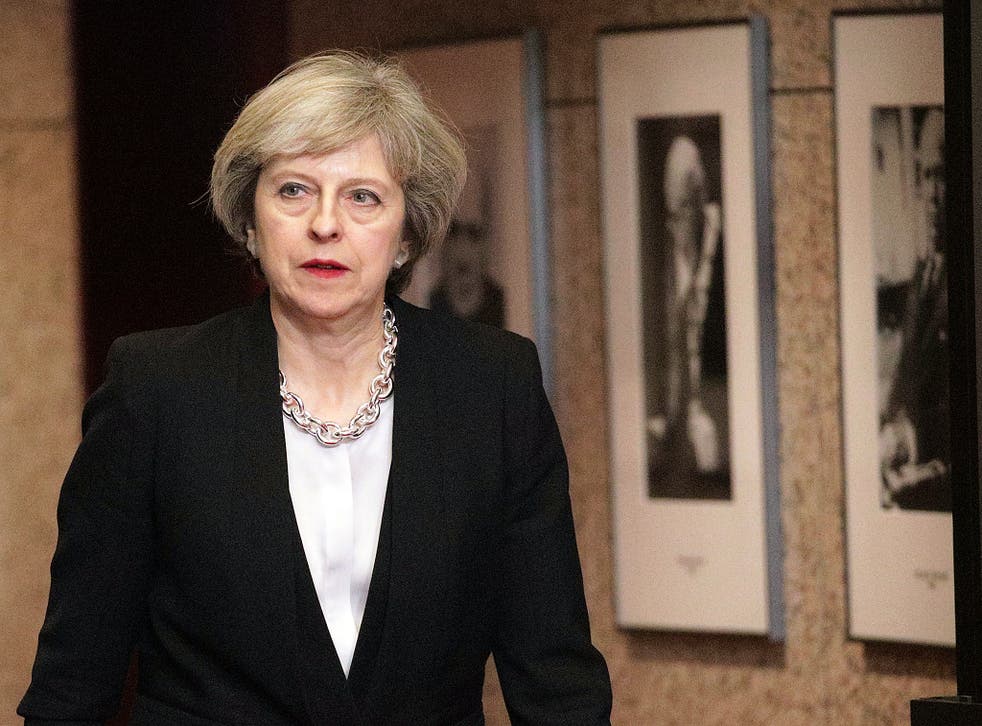 Theresa May has distanced herself from outgoing US president Barack Obama's hardline stance on Israel.
In comments which appeared more in tune with the outlook being taken by president-elect Donald Trump, the Prime Minister said it was wrong to focus on single issues like settlement building. Instead the wider peace process should be the aim.
After US secretary of state John Kerry branded the Israeli government as the "most right wing in history", Downing Street said it was "not appropriate" to attack the composition of the administration of prime minister Benjamin Netanyahu.
The comments came after Mr Kerry accused the Israeli government of undermining attempts at a two state solution to the conflict with the Palestinians by continuing to build settlements in the West Bank.
The US took the unusual step of abstaining in a United Nations Security Council vote condemning Israeli settlement building in the occupied territories.
While the UK said it opposed such developments in the occupied territories, Number 10 made clear a more broadly-ranged approach was needed to encourage peace.
"The British Government continues to believe that the only way to a lasting peace in the Middle East is through a two-state solution. We continue to believe that the construction of settlements in the Occupied Palestinian Territories is illegal, which is why we supported UN Security Council Resolution 2334 last week," a spokesman for the Prime Minister said.
The Israeli–Palestinian conflict intensifies

Show all 10
"But we are also clear that the settlements are far from the only problem in this conflict. In particular, the people of Israel deserve to live free from the threat of terrorism, with which they have had to cope for too long.
"We do not, therefore, believe that the way to negotiate peace is by focusing on only one issue, in this case the construction of settlements, when clearly the conflict between the Israelis and Palestinians is so deeply complex.
"And we do not believe that it is appropriate to attack the composition of the democratically-elected government of an ally. The Government believes that negotiations will only succeed when they are conducted between the two parties, supported by the international community."
Register for free to continue reading
Registration is a free and easy way to support our truly independent journalism
By registering, you will also enjoy limited access to Premium articles, exclusive newsletters, commenting, and virtual events with our leading journalists
Already have an account? sign in
Register for free to continue reading
Registration is a free and easy way to support our truly independent journalism
By registering, you will also enjoy limited access to Premium articles, exclusive newsletters, commenting, and virtual events with our leading journalists
Already have an account? sign in
Join our new commenting forum
Join thought-provoking conversations, follow other Independent readers and see their replies