Jacob Rees Mogg admits he was wrong to claim Jeremy Corbyn voted against Good Friday Agreement
'Mea culpa, I was wrong to say that Mr Corbyn voted against the Good Friday Agreement. He did not'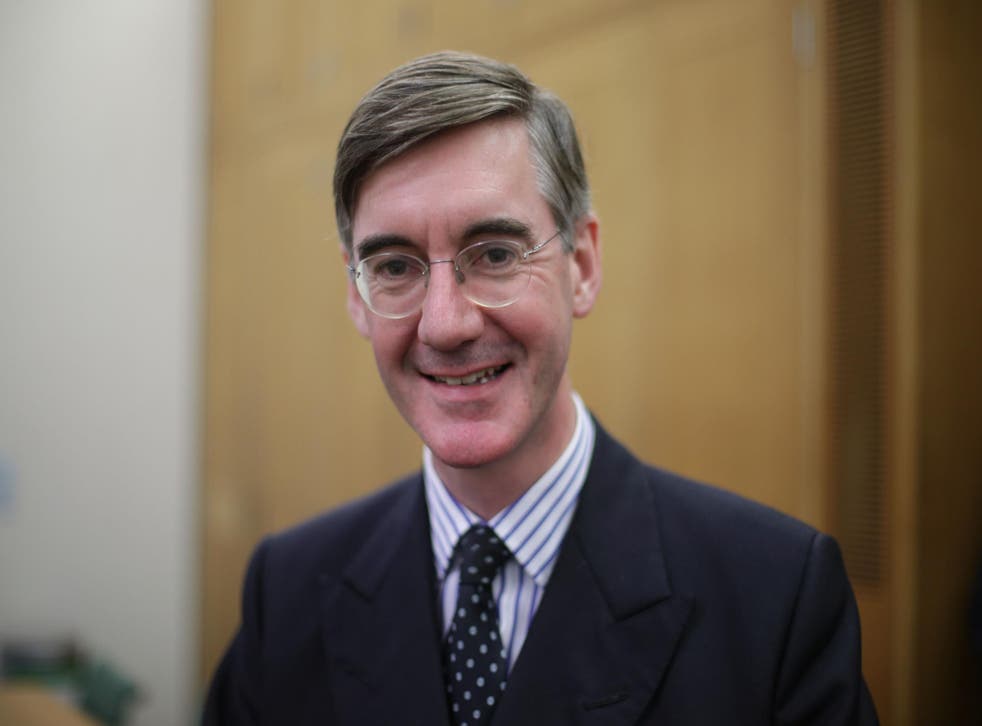 Jacob Rees-Mogg has admitted he incorrectly claimed that Jeremy Cobyn voted against the Good Friday Agreement.
Asked on Channel 4 News whether it was worth sacrificing peace in Northern Ireland for Brexit, Mr Rees-Mogg replied: "I am unaware of any Brexiteer who is in favour of abandoning the Good Friday Agreement – it's Jeremy Corbyn, incidentally, who voted against the Good Friday Agreement when it came to Parliament."
But it was quickly pointed out that the Labour leader did vote for the deal in July 1998 telling the Commons at the time: "We look forward to peace, hope and reconciliation in Ireland in the future."
Responding to the clarification, the Conservative MP for North East Somerset posted on his Twitter account: "Mea culpa, I was wrong to say that Mr Corbyn voted against the Good Friday Agreement. He did not."
The agreement – involving London, Dublin and parties in Northern Ireland – had a major impact in reducing sectarian violence and is widely considered to have brought an end to the period of violence referred to as the Troubles.
Angela Rayner, the Shadow Education Secretary, added that she was sure the new "intrepid" fake news unit – announced by the Government last month – will "swing into action" and investigate the claim made by Mr Rees-Mogg.
A Labour source told The Independent: "Jacob Rees-Mogg is just the latest Tory MP to make a false claim about Jeremy in a desperate attempt to smear him. He should apologise."
Another Conservative MP Ben Bradley last week was forced to make an apology to Mr Corbyn – alongside a substantial donation to a charity – after making false claims that the Labour leader had had links with communist-era spies.
Mr Bradley said his comments were "wholly untrue and false" and agreed to pay out an undisclosed sum to a homeless charity and a foodbank in his Mansfield constituency.
Register for free to continue reading
Registration is a free and easy way to support our truly independent journalism
By registering, you will also enjoy limited access to Premium articles, exclusive newsletters, commenting, and virtual events with our leading journalists
Already have an account? sign in
Register for free to continue reading
Registration is a free and easy way to support our truly independent journalism
By registering, you will also enjoy limited access to Premium articles, exclusive newsletters, commenting, and virtual events with our leading journalists
Already have an account? sign in
Join our new commenting forum
Join thought-provoking conversations, follow other Independent readers and see their replies