Jacob Rees-Mogg says it is 'ridiculous' to call a man a feminist
Speaking at the Cheltenham Literary Festival the MP said he supports feminists but wouldn't describe himself as one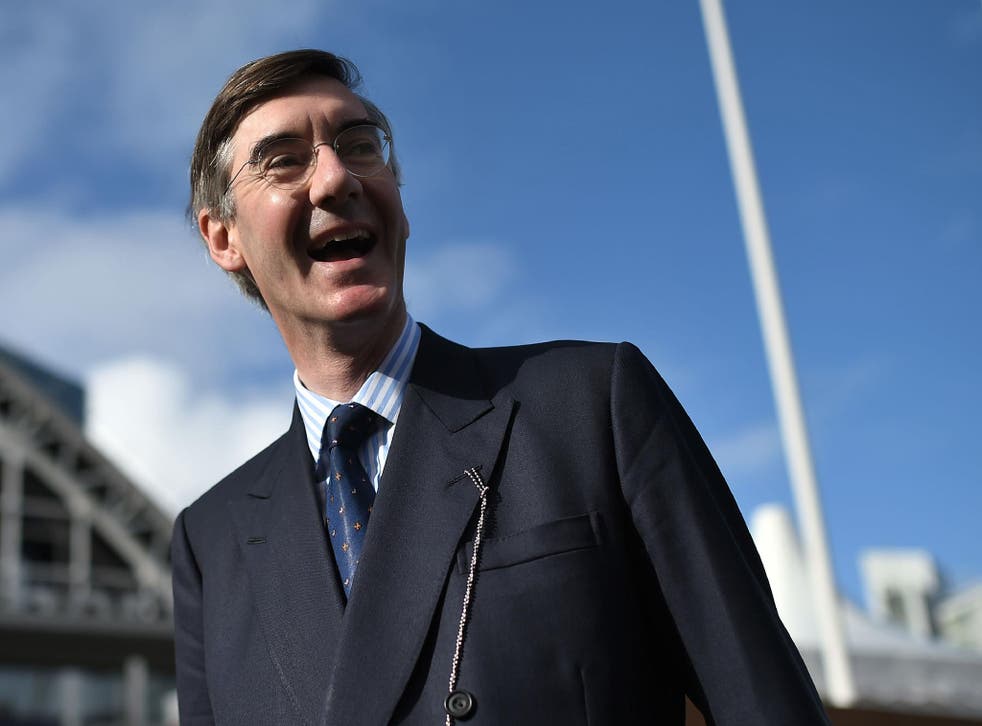 For a man to call himself a feminist is "ridiculous", according to Conservative MP Jacob Rees-Mogg.
Mr Rees-Mogg, who has been tipped as a potential Tory leader, was asked whether he was a feminist during a discussion at the Cheltenham Literary Festival.
He replied that women themselves should decide who could be called a feminist, reported The Daily Telegraph.
The MP for North East Somerset said he supported feminists but that he was not one himself.
"You've asked me to put a label on myself which, if I applied to myself, would make me sound ridiculous", said Mr Rees-Mogg.
When asked why it would make him sound "ridiculous", he said "because I'm a man".
"I think it has particular political connotations. I think men saying they're feminists is slightly trying to take on something that it's not for a man to be – I can say I support feminists."
Mr Rees-Mogg and Labour MP Ms Phillips were discussing friendship across the political divide, after their joint appearance in a Channel 4 programme revealed how well they get on, despite holding very different views.
At the Cheltenham Literary Festival event, Mr Rees-Mogg condemned the abuse Ms Phillips has received online. The MP for Birmingham Yardley received 600 rape threats in a single day last year.
"This is something we should take really seriously. The abuse of women online for sharing their views is a disgrace."
"It is a real disgrace of modern society and will discourage women politicians from going into it if they are treated the way Jess is. It is deeply outrageous."
He said such abuse was the responsibility of internet companies like Facebook and Twitter to eradicate, and that such companies such be subject to the same publishing laws as the UK press.
Ms Phillips's father, a member of the audience, asked Mr Rees-Mogg whether he believed his Conservative stance would allow him to fit "through the eye of a needle".
Mr Rees-Mogg asked the crowd to applaud Ms Phillips's father for raising such a "splendid" daughter. The Catholic MP caused controversy last month when he revealed he opposed abortion, even when a pregnancy is the result of rape.
The following week, he said that the rise in food bank use is "rather uplifting" and shows "what a good compassionate country we are". He attributed the rise to the fact that more people know about them, rather than increasing poverty.
Mr Rees-Mogg is one of the richest MPs in Parliament, where he represents North East Somerset.
Register for free to continue reading
Registration is a free and easy way to support our truly independent journalism
By registering, you will also enjoy limited access to Premium articles, exclusive newsletters, commenting, and virtual events with our leading journalists
Already have an account? sign in
Register for free to continue reading
Registration is a free and easy way to support our truly independent journalism
By registering, you will also enjoy limited access to Premium articles, exclusive newsletters, commenting, and virtual events with our leading journalists
Already have an account? sign in
Join our new commenting forum
Join thought-provoking conversations, follow other Independent readers and see their replies