James Brokenshire catches heat for owning 'four ovens' but insists he actually just has two
'We couldn't fit two ovens in our kitchen, let alone four,' complains Twitter user
Jon Sharman
Tuesday 14 May 2019 18:46 Comments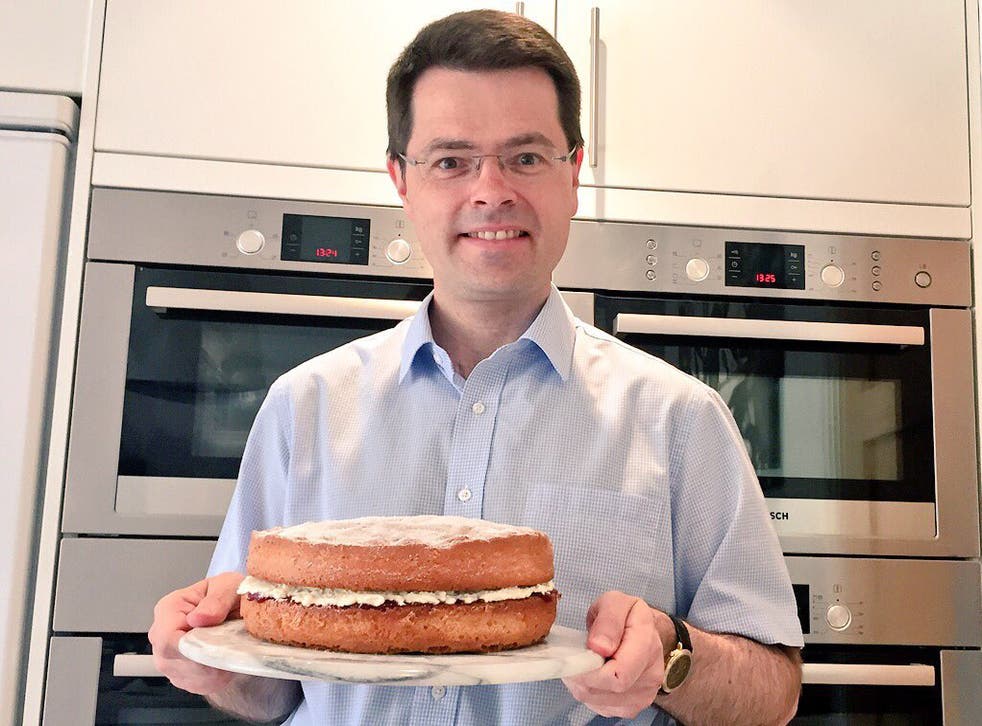 A cabinet minister has become embroiled in an online debate as to whether he owns two, or four, ovens.
Communities Secretary James Brokenshire was pictured in The Sunday Times posing in his kitchen with what at first glance appeared to be four built-in ovens.
"I hate it when, come Christmas, there's not enough room in the oven," his wife Cathy told the paper.
Mr Brokenshire has subsequently caught heat online for the relative opulence of his cooking set-up
"SERIOUSLY though, just shows how pampered our MPs are ey?" said one Twitter user, while another added: "We couldn't fit 2 ovens in our kitchen, let alone 4!!!"
UK news in pictures

Show all 50
A third said: "Even as the son of a professional chef I think that two ovens is overkill."
Others speculated that the four appliances could serve different functions such as a microwave or steamer.
Mr Brokenshire has since insisted he, in fact, possesses just two double ovens.
Tweeting a picture of himself in front of the ovens holding a Victoria sponge cake, he said: "Amazing what you can rustle up! Maybe some more hot potatoes next! #twoovens".
Other Twitter users took a different view on what the real problem was.
"The worst part of the James Brokenshire multi-oven 'story' is that he's somehow happy for them to show different times. Unforgivable," said one.
Georgina Bailey, policy editor of The House parliamentary magazine, mused: "If you could have as many ovens as you wanted a la Brokenshire, how many would you have? My heart is saying 3 but my head is saying why would you ever need more than 2. At what point would ovens become part of the decor?"
Register for free to continue reading
Registration is a free and easy way to support our truly independent journalism
By registering, you will also enjoy limited access to Premium articles, exclusive newsletters, commenting, and virtual events with our leading journalists
Already have an account? sign in
Register for free to continue reading
Registration is a free and easy way to support our truly independent journalism
By registering, you will also enjoy limited access to Premium articles, exclusive newsletters, commenting, and virtual events with our leading journalists
Already have an account? sign in
Join our new commenting forum
Join thought-provoking conversations, follow other Independent readers and see their replies