Dyson denies trying to 'extract favours' from Boris Johnson
Entrepreneur says his supposed link with Tories is 'completely untrue'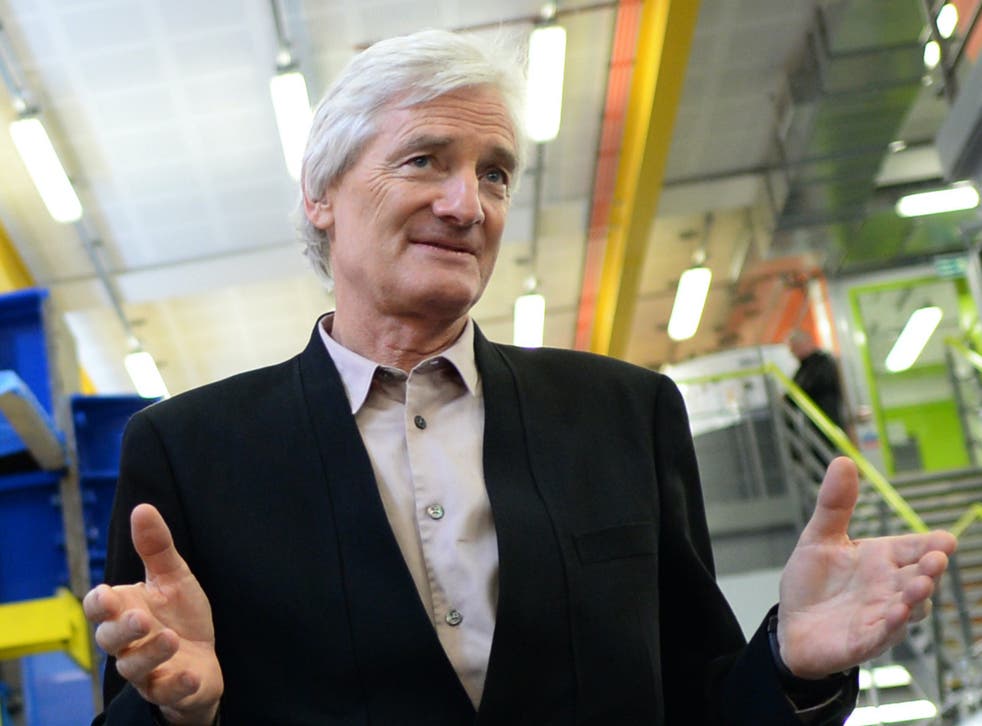 Billionaire Sir James Dyson has denied trying to "extract favours" from the prime minister, accusing detractors of engaging in "politically motivated mud-slinging".
This comes after allegations of government "sleaze" grew after the BBC last week published texts between the inventor and Boris Johnson, sent at the start of the pandemic.
The exchange followed a call in mid-March in which Boris Johnson asked the Singapore-based entrepreneur for help developing ventilators.
In the messages, Sir James, an ardent Brexiteer, received assurances that his overseas staff would not have to pay additional tax if they came to the UK to work on the ventilator project, with Mr Johnson saying he would "fix" the issue.
Writing in The Daily Telegraph on Wednesday, the businessman insisted he did nothing wrong, saying he simply wanted to know "how UK tax rules would apply during this period of unprecedented upheaval".
He also suggested the media had twisted his relationship with the Tories, writing: "(The) characterisation of me as a prominent Conservative donor, or supporter, leveraging a position of power to extract favours from the Prime Minister, is completely untrue.
"I would change nothing about how Dyson reacted to this country's Covid crisis. And you need only look at the UK's vaccine programme to understand the value of independent action which can be swift, decisive and transcend global boundaries.
"Thousands of companies and millions of individuals have gone above and beyond in responding to this crisis. This should not be diminished by politically motivated mud-slinging after the event."
In his op-ed, Sir James noted that he has only given £800 in total to political causes and that he has never attended Conservative Party social events.
The industrialist was also at pains to point out that his company has not claimed any financial support from the government during the pandemic and had sunk £20m of its money into the ventilator programme.
Dyson engaged 450 people to work on the task, but the government later decided it did not need the ventilators.
Last week, Mr Johnson rejected suggestions of wrong-doing by saying there was nothing "remotely dodgy" about the exchanges between him and Sir James.
Join our new commenting forum
Join thought-provoking conversations, follow other Independent readers and see their replies