Jamie Oliver 'lost faith with ministers' over school meals campaign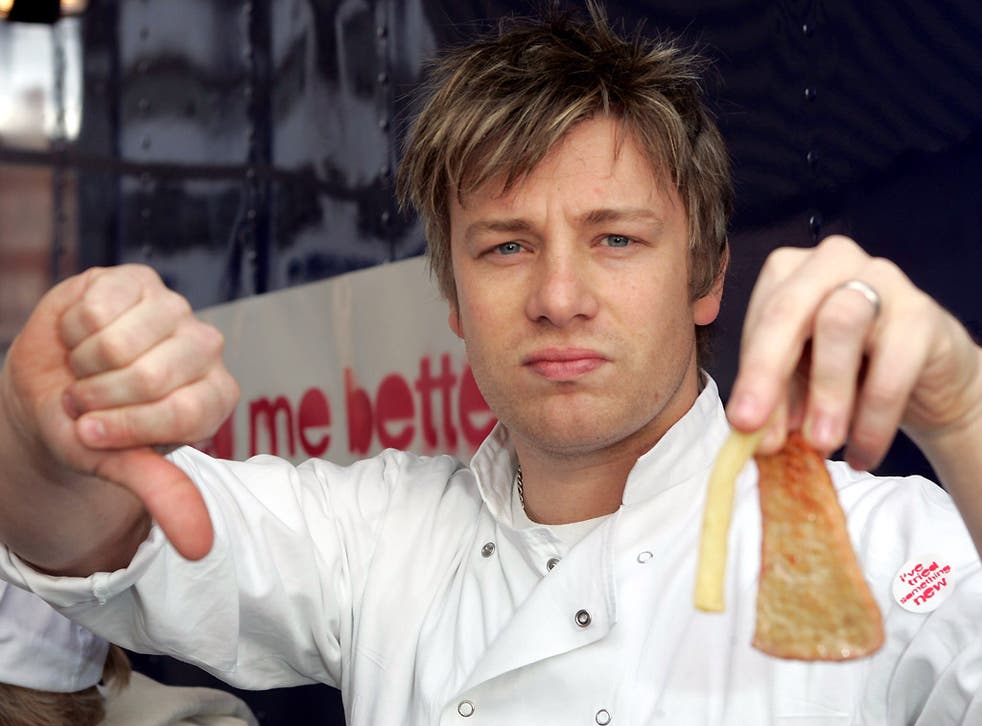 Jamie Oliver claims he has "lost faith" in the Government as a result of his ongoing battle over nutritional standards in schools.
The chef and campaigner has already been at loggerheads with Education Secretary Michael Gove over the failure to extend the regulations to Academy schools.
Oliver's Channel 4 series about school lunches led to new standards being introduced in order to ensure healthier food.
But in recent months the presenter has been angered by the situation with Academies which he believes effectively allows them to bypass regulations.
Mr Gove suggested in the House of Commons this week that there would be a development in the near future, although he stressed it was not a reversal of the stance.
He said: "All schools need to improve the quality of their meals, and we'll be making an announcement shortly - not a U-turn - but building upon the platform that Jamie Oliver has created."
However, Oliver said the standards were effectively being eroded at a time when obesity was becoming more widespread and he saw the Government's position as "illogical, unreasonable and weird".
"I've lost faith in Government. I'll pay my taxes, but I don't particularly expect to see anything," he said in an interview with the Press Association.
"Michael Gove is a nice enough chap and he's got great energy, but it took me a couple of meetings to realise there's no point in going back again.
"He was just charming me and telling me that he is eroding everything that the public demanded and asked for."
He said the catering industry now accepted the school meals standards as "a great status quo".
"Even people in his own office don't understand why he's so passionate about something that represents a level playing field," the chef said of Mr Gove.
"He's saying that he doesn't want to tell people what to do, but the thing is, you have standards for nursing, teaching and these are legal requirements and standards.
"I don't think in this current health environment, that one man has the right to take away something that would help prolong people's lives and make them more enjoyable and hopefully set up some better habits long-term."
Oliver - who is hosting his food and music festival The Big Feastival at Blur star Alex James's farm in Kingham, Oxfordshire on September 1 and 2 - went on: "I'm devastated about the whole thing - also, it's illogical, unreasonable and weird."
He added: "I know people don't want to over-manage or micro-manage, but we are in the middle of two extremes - hunger and obesity.
"For the first time, the latter has taken over famine. It's a massive, massive problem and what he's basically saying is that he's not going to change his mind about it, until he's out of power or if it proves to make a negative difference.
"The thing is, these standards will take about two or three years to fully erode. I don't understand why we have to go through this erosion one way or another."
Mr Gove spoke in the Commons earlier this week when asked by shadow education minister Sharon Hodgson when the Government would be ensuring all children benefited from healthy school meals.
He responded: "I applaud her passion on this, as I do that of Jamie Oliver."
* Oliver's Big Feastival features headliners such Texas, Guillemots and Razorlight. Further details are at www.thebigfeastival.com.
PA
Register for free to continue reading
Registration is a free and easy way to support our truly independent journalism
By registering, you will also enjoy limited access to Premium articles, exclusive newsletters, commenting, and virtual events with our leading journalists
Already have an account? sign in
Register for free to continue reading
Registration is a free and easy way to support our truly independent journalism
By registering, you will also enjoy limited access to Premium articles, exclusive newsletters, commenting, and virtual events with our leading journalists
Already have an account? sign in
Join our new commenting forum
Join thought-provoking conversations, follow other Independent readers and see their replies