Jeremy Corbyn comes out against second Scottish referendum after saying he would be 'absolutely fine' with one
Labour leader clarifies position after criticism of earlier response to proposed new vote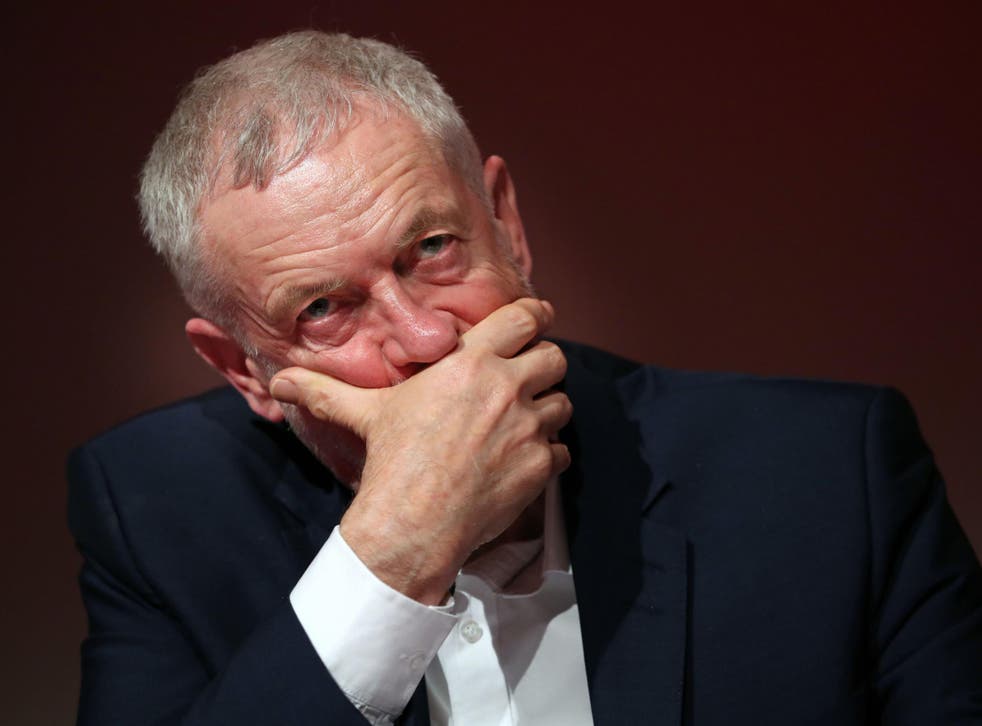 Jeremy Corbyn has sought to defuse a row with Labour in Scotland by saying he definitely does not think there should be another independence referendum.
The Labour leader tried to explain reports that he had said it would be "absolutely fine" for another referendum to happen, after they sparked an angry reaction from some Labour figures north of the border.
It comes as SNP leader Nicola Sturgeon was set to give a speech, which many expect to be related to her ambition to use Brexit as a reason to demand a second referendum.
Mr Corbyn claimed there was no ambiguity in the comments he had given, an that people had reacted badly to them because of "mischievous, misrepresenting reporting".
Speaking to BBC Radio 4's Today programme, he said: "No, we are not in favour of a referendum.
The Labour leader went on: "I was asked if in Westminster we would block the holding of a referendum, I said 'no'. If the Scottish parliament decided they wanted to have a referendum then it would be wrong for Westminster to block it.
"But just to be absolutely clear, I do not think there should be another referendum. I think that independence would be economically catastrophic for many people in Scotland. It would lead to a sort of turbo charged austerity with the levels of income the government has in Scotland, because of the very low oil prices and the high dependency on oil tax income."
After his comments were reported an apparently buoyed Ms Sturgeon tweeted: "Always a pleasure to have Jeremy Corbyn campaigning in Scotland".
But Labour comments were less jovial, with Ian Murray MP accusing Mr Corbyn of "destroying the party", while the party's Scottish justice spokeswoman Jackie Baillie added: "They are an insult to the dedicated work of Scottish Labour MSPs, councillors, and thousands of activists who have campaigned against a divisive second referendum."
UK news in pictures

Show all 50
Mr Corbyn said some people who complained about the comments had not been at the event and heard the full answer he gave.
During an economic development conference in Scotland, Mr Corbyn was asked whether a second plebiscite was inevitable.
He said: "If a referendum is held then it is absolutely fine, it should be held.
"I don't think it's the job of Westminster or the Labour Party to prevent people holding referenda."
Register for free to continue reading
Registration is a free and easy way to support our truly independent journalism
By registering, you will also enjoy limited access to Premium articles, exclusive newsletters, commenting, and virtual events with our leading journalists
Already have an account? sign in
Register for free to continue reading
Registration is a free and easy way to support our truly independent journalism
By registering, you will also enjoy limited access to Premium articles, exclusive newsletters, commenting, and virtual events with our leading journalists
Already have an account? sign in
Join our new commenting forum
Join thought-provoking conversations, follow other Independent readers and see their replies