Jeremy Corbyn calls Osama bin Laden's killing a 'tragedy' - but was it taken out of context?
Corbyn's approach to foreign policy has faced recent criticism from both within and beyond the Labour party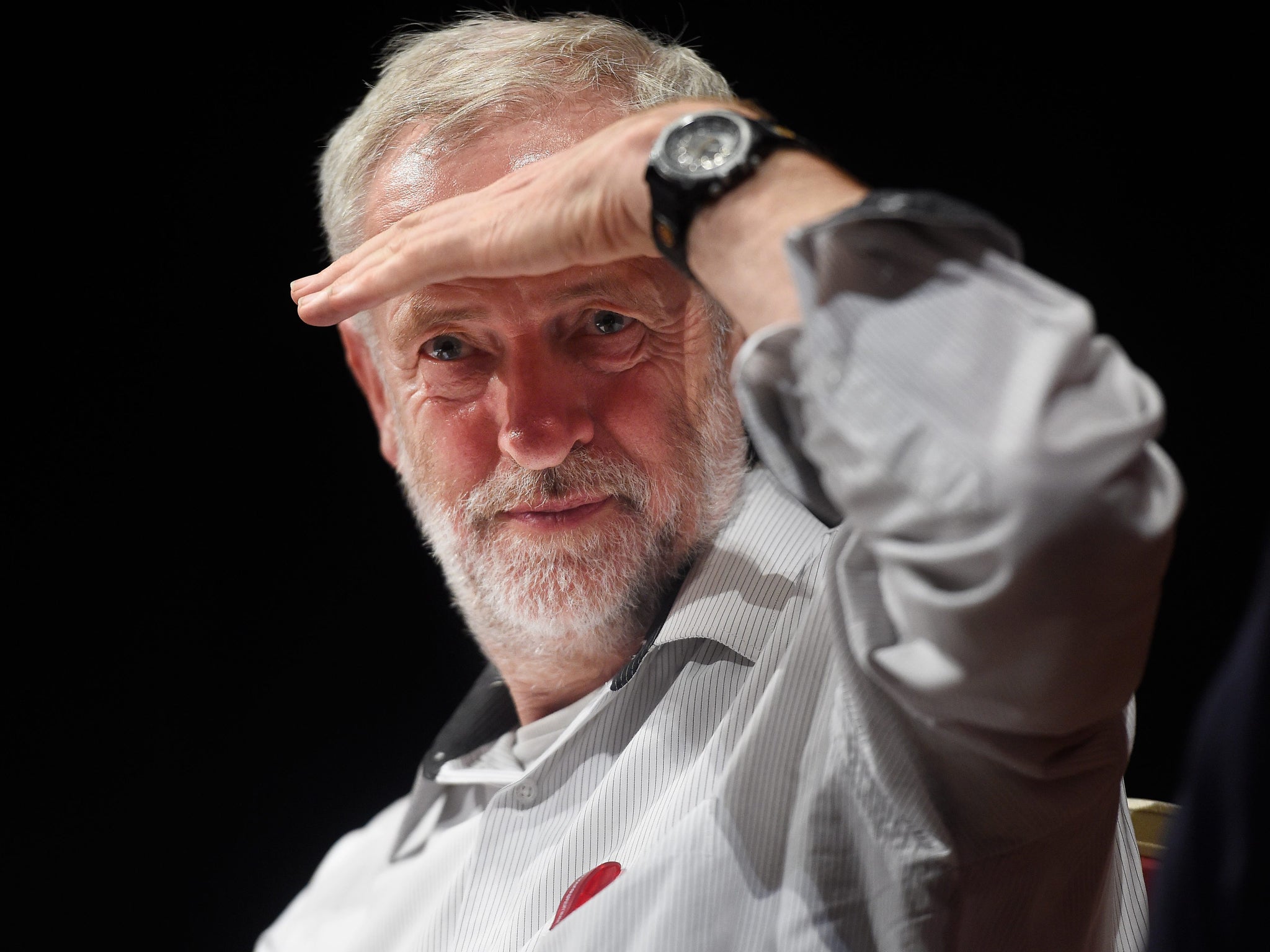 Jeremy Corbyn has been criticised for describing the killing of Osama bin Laden as a "tragedy", after footage emerged of an interview he gave in 2011 shortly after the al-Qaeda leader was assassinated.
Tory MPs have rounded on the comments as a "frightening" indication of the world view of the man who looks set to win the Labour leadership contest – but some have argued his comments have been taken out of context.
Introduced as an "outspoken rebel in the Labour party's ranks" during an interview with the Iranian Press TV channel's The Agenda programme, Mr Corbyn can be heard being highly sceptical of the US Navy Seals' operation in which Bin Laden and four others were shot dead in a Pakistan compound.
He criticises President Barack Obama and gives credence to conspiracy theories surrounding the killing, asking: "Why the burial at sea – if indeed there was a burial at sea – and indeed if it was Bin Laden?"
But he is most critical of the lack of any apparent effort to put Bin Laden on trial for his crimes, saying the solution "has got to be law, not war" – and it is that which he describes as a "tragedy".
He says: "There was no attempt whatsoever that I can see to arrest him, to put him on trial, to go through that process.
"This was an assassination attempt, and is yet another tragedy, upon a tragedy, upon a tragedy.
"The World Trade Center was a tragedy, the attack on Afghanistan was a tragedy, the war in Iraq was a tragedy. Tens of thousands of people have died. Torture has come back on to the world stage, been canonised virtually into law by Guantanamo and Bagram.
"Can't we learn some lessons from this? That we are just going to descend deeper and deeper…"
He said the "next stage" after assassinating Bin Laden would be "an attempted assassination on [Colonel] Gaddafi", adding that "this will just make the world more dangerous and worse and worse and worse". Gaddafi was killed later in 2011 after the overthrow of his Libyan regime.
There has been a mixed reaction to Mr Corbyn's comments from the public, with one Twitter user saying the MP's "views on Bin Laden are nuanced and have been taken slightly out of context".
But the Conservative MP Nadhim Zahawi told the Daily Mail: "Osama bin Laden was a terrorist who any sensible human being in the world would want either killed or arrested. For him to call this a tragedy and appear to compare it to what happened on 9/11 is frightening."
Corbyn's approach to foreign policy has faced recent criticism from both within and beyond the Labour party.
Labour leadership: The Contenders
Show all 4
In his first major speech on the Labour leadership race, former Prime Minister Gordon Brown made a pointed reference to Mr Corbyn when he said: "If our global alliances are going to be alliances with Hezbollah and Hamas and Hugo Chavez's Venezuela and Vladimir Putin's Russia, there is no chance of building a worldwide alliance that could deal with poverty and inequality and climate change and financial instability."
On Sunday night, George Osborne said Britain's national security would be put at risk under a Corbyn-led Labour party, because of his opposition to the UK's Trident nuclear deterrent.
In a statement on the emergence of the Bin Laden interview, a spokesperson for Mr Corbyn said: "Jeremy is a total opponent of al-Qaeda, all it stands for."
Join our commenting forum
Join thought-provoking conversations, follow other Independent readers and see their replies