Jeremy Corbyn compares actions of Isis to US military and says 'some of what they have done is quite appalling'
The video, now over a year old, was discovered again recently, and provoked strong reactions from Corbyn's supporters and detractors on social media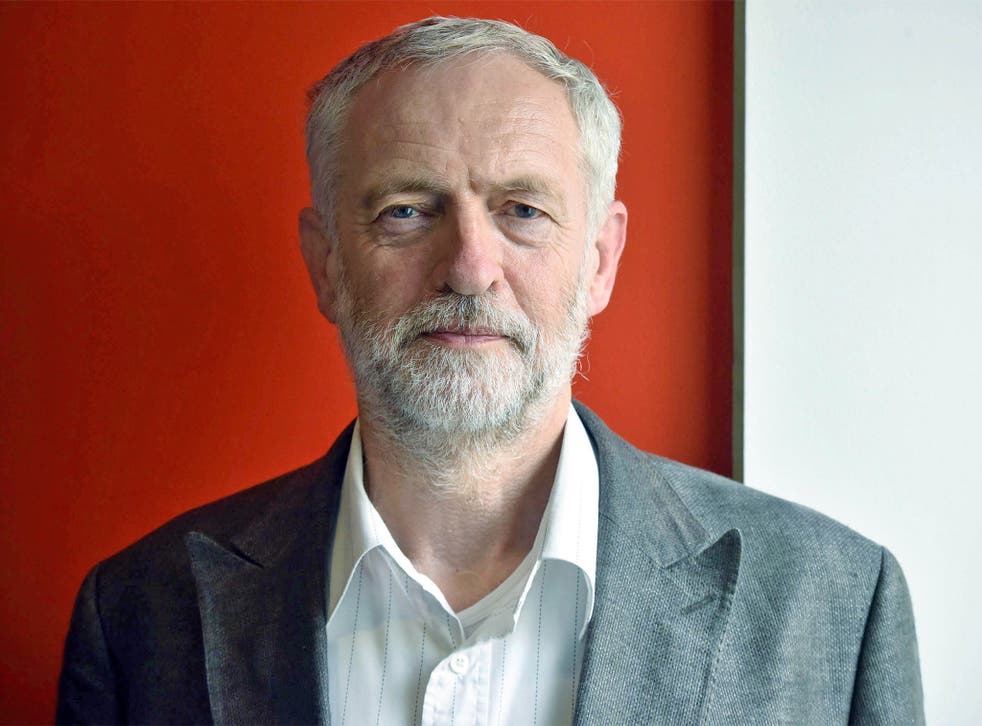 A video has emerged of Jeremy Corbyn equating the actions of Isis with those of the US military, and saying that "some of what they have done is quite appalling."
The Islington North MP and front runner in the Labour leadership race appeared on Russia Today in June 2014.
When asked by the presenter: "What could shift the balance of forces [in Iraq]? What would it take for the Iraqi forces to regain control?", Corbyn replied: "I think it requires a sense of unity and understanding amongst people in Iraq that would want to remain a part of Iraq."
He added: "And also an acceptance and understanding of why so many people in some of the cities in the north have apparently been prepared to accept the Isis forces."
"Yes they are brutal, yes some of what they have done is quite appaling. Likewise, what the Americans did in Fallujah and other places is appalling, but there has to be seen to be an acceptance of a much wider view of the world than is apparent at the present time."
He also expressed a wish that a political solution could be found to end the conflict in Syria, which has been raging since 2011.
He said: "While the West has not yet sent in large numbers of troops, the danger is that in this sort of perilous civil war that is going on, the Western forces will once again be dragged in, and the war will just go on for a long time and with awful consequences for the people of Iraq."
He continued: "I think there has to be a political solution. All wars have to end in some kind of political compromise - why not start with a political compromise now, rather than fuelling the war by putting more weapons, more arms and more money into the conflict."
The video, now over a year old, was discovered again recently, and provoked strong reactions from Corbyn's supporters and detractors on social media.
Speaking to Channel 4 News, Jeremy Corbyn's campaign said: "Jeremy Corbyn believes the violent ideology of Isis is a vicious, repugnant force that has to be stopped - where Jeremy Corbyn talks about the need for a political solution and compromise he means not with Isis but against Isis, working across the ergion and beyond to choke off supplies that help find and arm them and working with neighbouring states in the region to come to common solutions."
Former Blair advisor and Corbyn critic John McTernan also appeared on Channel 4 News, and called Corbyn's comments "nauseating".
Throughout 20 August, Corbyn supporters complained on social media over being "purged" from the party's leadership election after the voter vetting results began to be sent out.
The party began vetting its members over fears that 'entryist' far-left activists or non-Labour supporters would infiltrate the party and unfairly affect the result of the leadership election.
However, many members, some of whom had joined specifically to vote for Corbyn, found their memberships denied or revoked because they were suspected of not supporting the "aims and values of the Labour party".
Jeremy Corbyn is currently the front runner in the Labour leadership race, the results of which will be announced on 12 September at a special party conference.
Labour leadership: The Contenders

Show all 4
Join our new commenting forum
Join thought-provoking conversations, follow other Independent readers and see their replies