Jeremy Corbyn to 'copy Donald Trump's populist strategy' in new bid to reverse poll ratings
Labour leader's team plan to take on the media and highlight negative stories in bid to adopt US Republican tactics
Benjamin Kentish
Tuesday 10 January 2017 08:18 Comments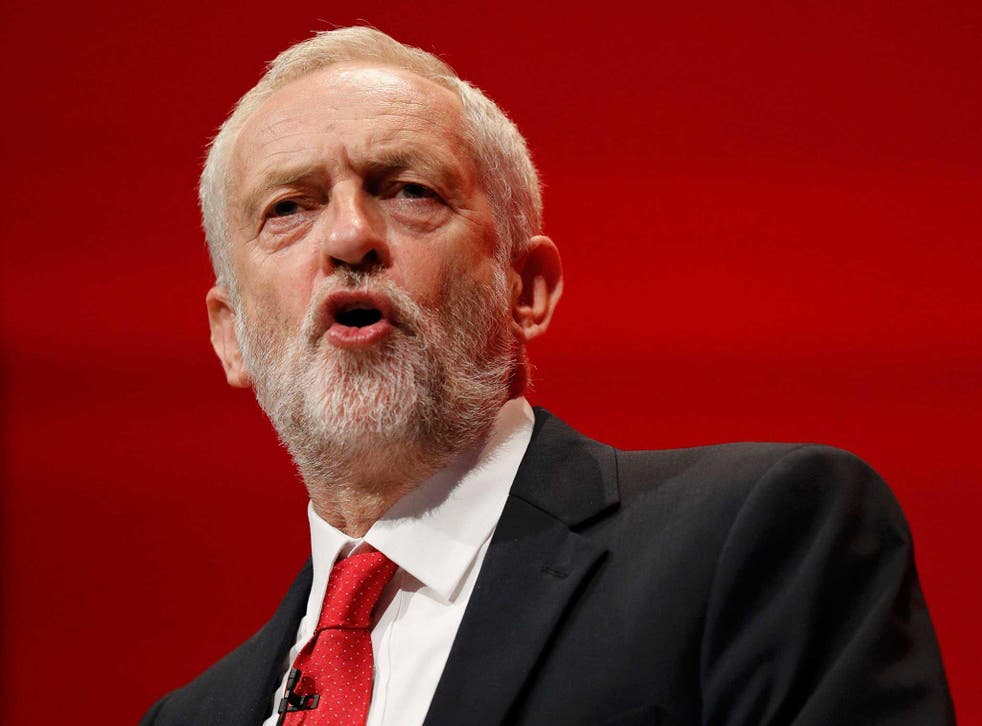 Jeremy Corbyn is to attempt to copy Donald Trump as he aims to get his leadership of the Labour Party back on track.
The left-winger's advisers have adopted a new strategy that includes many of the tactics used by the US President-elect, including attacks on the media and intentionally drawing attention to negative stories.
Mr Corbyn's inner circle are said to be alarmed at the party's poll ratings, which currently see it trailing the Conservatives by between 10 and 15 points.
One senior party official told Politico: "What we have been doing has not worked, we know that. There is no bunker mentality. We have got to change tack."
Labour strategists believe their best advantage is the fact Mr Corbyn is seen as honest and authentic – a strength they hope to exploit in the coming months.
The new strategy was agreed at a meeting of senior staffers during the Christmas break and is endorsed by Mr Corbyn himself.
During the US presidential election campaign, Mr Trump frequently highlighted attacks on him by mainstream media outlets, such as CNN and The New York Times, as evidence of him taking on the establishment – a tactic Mr Corbyn is expected to adopt.
A Corbyn adviser said: "We're going to use the levity of the media against them. We have been in a constant defensive mode and that just hasn't worked."
The most ridiculous claims made about Jeremy Corbyn

Show all 11
Senior Labour officials are said to have become more relaxed about message discipline and now favour a "let Corbyn be Corbyn" strategy, in which the leader will be free to speak his mind – even if it results in negative publicity. After the Labour leader was criticised for not being visible over Christmas, his team have reached a stage where they believe bad publicity is better than no publicity.
Labour also plans to use Trump-style rallies to get its message across and secure media coverage. Mr Corbyn's previous rallies have frequently attracted thousands of supporters but were dismissed by opponents as preaching to the converted and having little impact on the wider electorate.
As part of a potential speaking tour, Mr Corbyn's team want to use promises of infrastructure investment to win over voters across the country. Mr Trump's pledges of new spending in various US states helped convince swing voters in key states, and Labour hopes its promise of a £500bn investment boost will be similarly successful.
An adviser said: "When you go somewhere and say we'll build this bridge or this bypass, then it becomes tangible, something they can vote for.
Brexit for bankers and corporate world 'not good enough' says Corbyn in New Year's message
Mr Corbyn's team will seek to portray him as an anti-establishment figure in the hope of riding a wave of populist sentiment that has rolled across the west in the recent years.
This shift is already becoming apparent, with a spokesman for the Labour leader telling The Independent: "Labour under Jeremy Corbyn will be taking its case to every part of Britain in the coming months with a radical policy platform, offering the only genuine alternative to a failed parliamentary political establishment and the fake anti-elitists of the hard right."
Mr Trump's election in the US was preceded by success for populist politicians in Greece and Spain, the rise of Ukip in UK and the Scottish National Party unseating Labour in Scotland.
Marine Le Pen, the leader of the far-right French Front National, is expected to do well in this year's presidential election, as is left-wing populist Jean-Luc Melenchon. In Italy, comedian Beppe Grillo's populist message has catapulted him onto the political stage. Labour hopes Mr Corbyn will be next in line for success.
Register for free to continue reading
Registration is a free and easy way to support our truly independent journalism
By registering, you will also enjoy limited access to Premium articles, exclusive newsletters, commenting, and virtual events with our leading journalists
Already have an account? sign in
Join our new commenting forum
Join thought-provoking conversations, follow other Independent readers and see their replies