Jeremy Corbyn could be hit by a wave of resignations in attempt to pave way for coup
Exclusive: Some Labour frontbenchers have begun private talks about their tactics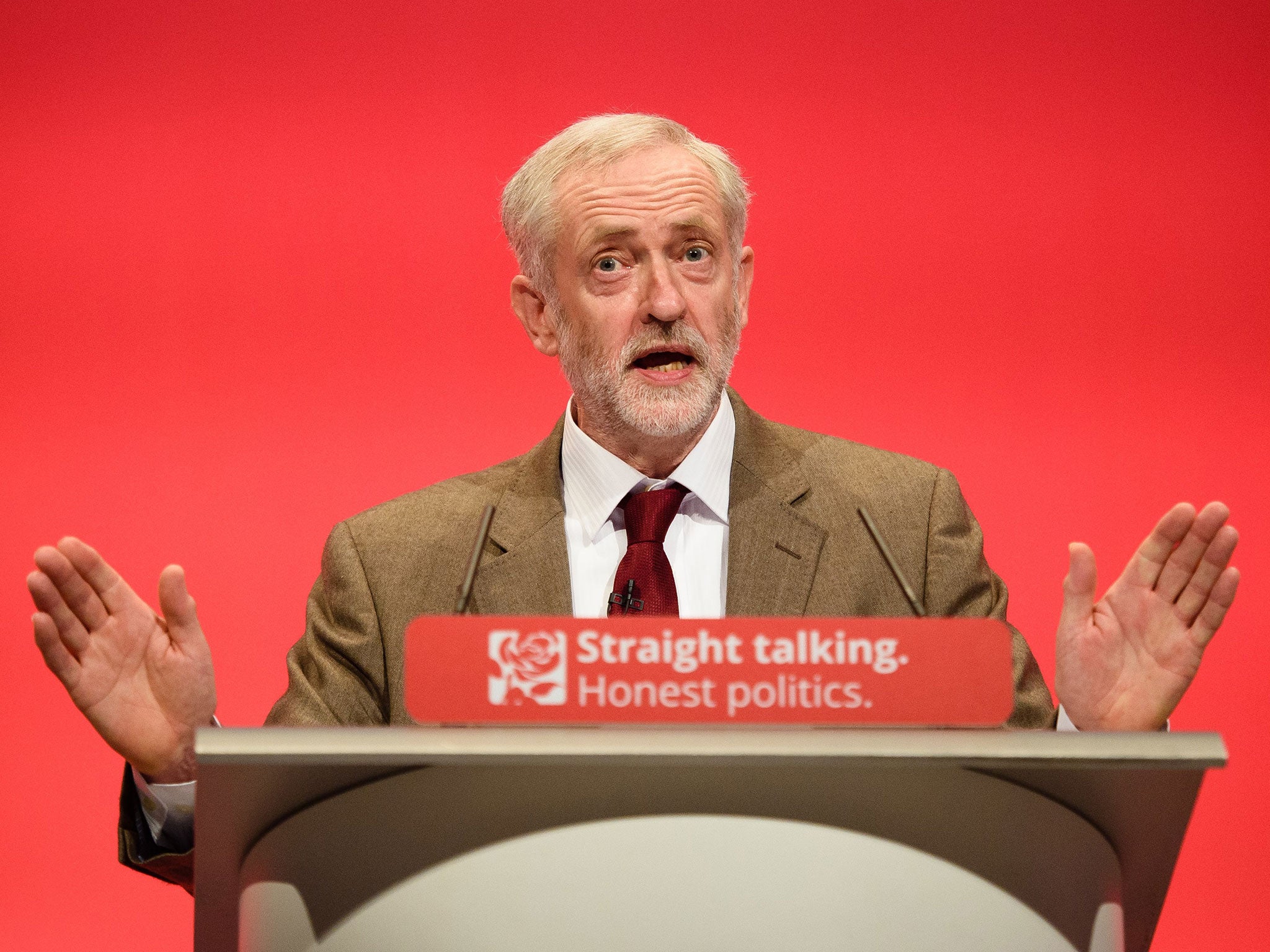 Jeremy Corbyn could be hit by a wave of resignations by moderate frontbenchers in an attempt to destabilise his leadership and pave the way for a coup aimed at ousting him.
Some Labour frontbenchers who agreed to serve under left-wing party leader are determined to topple him well before the 2020 general election and have begun private talks about their tactics. One option is an orchestrated series of resignations if Labour does badly in Mr Corbyn's first major electoral test – the contests next May for London Mayor; the Scottish Parliament; Welsh Assembly and local authorities.
"There will be an uprising in the PLP [Parliamentary Labour Party] at some point," one Labour MP told The Independent. "But we have to get our timing right. We may only have one shot."
Concerted resignations by several ministers and parliamentary aides close to Gordon Brown in 2006 helped to force Tony Blair to reveal his departure timetable as Prime Minister.
Some Blairites hope that a similar frontbench revolt would show that Mr Corbyn cannot govern the party and they hope to force a leadership contest at next autumn's Labour conference. But other moderates are more cautious, warning that premature action could backfire. Without significant grassroots support for a change of leader, they fear, Mr Corbyn or another left-wing figure would be elected. Another MP said: "We will need to carry enough party members with us. Otherwise it would end in disaster."
A walk-out could by several Shadow Cabinet ministers could be triggered if Labour decided to back its leader's opposition to renewing the Trident nuclear weapons system. Only four other Shadow Cabinet members have backed Mr Corbyn's unilateralist stance but it was endorsed on 1 November by the Scottish Labour Party.
Cameron claims Labour is heading for a 'winter crisis'
In another sign of plotting against Mr Corbyn, moderates seized control of the PLP's 17 committees which shadow government departments when MPs elected their chairmen on 4 November. Eleven of the posts went to MPs who nominated the Blairite candidate Liz Kendall in this summer's Labour leadership election.
The new list of chairmen has been dubbed the "shadow Shadow Cabinet" and the "leadership in exile" and is seen as a snub to Mr Corbyn. It includes senior figures who refused to serve in Mr Corbyn's frontbench team. Among them are Tristram Hunt, the former shadow Education Secretary; Chris Leslie, the former shadow Chancellor who has attacked "Corbynomics"; Caroline Flint, the former shadow Energy Secretary; Emma Reynolds, the former shadow Communities Secretary and Ivan Lewis, the former Northern Ireland spokesman. The chairmen also include critics of Mr Corbyn such as Mike Gapes, Ian Austin and John Woodcock.
The most ridiculous claims made about Jeremy Corbyn
Show all 11
One moderate denied any plot, pointing out that most left-wing MPs had now joined the frontbench, leaving the field open to Mr Corbyn's opponents. Fewer than 20 of Labour's 232 MPs voted for him in this year's contest.
A left-wing MP said: "This is kamikaze politics from by right-wingers. People should respect Jeremy's overwhelming mandate from party members, stop plotting and turn their fire on the Tories. If they think that plotting will help win over the members who rejected them, they are mistaken."
Mr Corbyn's allies insist the elections were a matter for the PLP and that he is be happy to work with the chairmen it chose. The Labour leader has begun a series of one-to-one meetings with his backbenchers after coming in for criticism at the PLP's weekly meetings. Aides say this shows he is determined to be "inclusive" as he promised when he became leader in September , and to reach out and unite his party.
Join our commenting forum
Join thought-provoking conversations, follow other Independent readers and see their replies