Jeremy Corbyn condemns Donald Trump for withdrawing from Paris agreement on climate change
The Labour leader also accused Prime Minister Theresa May of a 'dereliction of duty' after failing to sign a statement alongside other EU nations condemning Mr Trump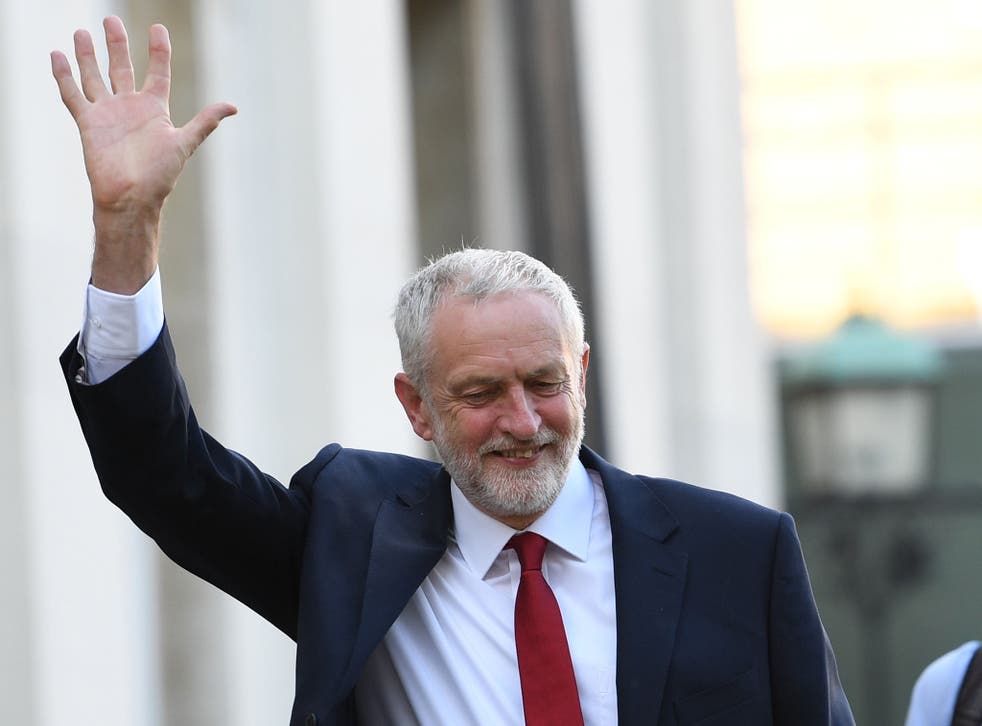 Jeremy Corbyn has branded Donald Trump's decision to pull out of the Paris climate change accord as "reckless and dangerous"
The Labour leader also accused Prime Minister Theresa May of a "dereliction of duty" after failing to sign a statement alongside other EU nations condemning Mr Trump.
"Just think about what is happening to our planet," Mr Corbyn added, claiming it was "very big shame" as he addressed party activists in York.
He added: "Donald Trump's decision to pull the United States out of the Paris climate change deal is reckless and dangerous. The commitments made in Paris are vital to stop the world reaching the point of no return on climate change, and there can be no question of watering them down."
It comes after Mr Trump announced on Thursday that he is withdrawing from the landmark Paris accord on climate change, aimed at tackling global warming.
It was a decision Emmanuel Macron, the newly-elected French President, derided in an unprecedented English-language speech from the Elysee Palace. In a riff on Mr Trump's pledge to "Make America Great Again", Mr Macron added: "Wherever we live, whoever we are, we all share the same responsibility: make our planet great again".
But while EU leaders from France, Germany and Italy signed a joint statement condemning the decision, the UK did not. Instead, Downing Street issued a statement saying Ms May has expressed her "disappointment" in a phone call with Mr Trump.
Ms May also stressed that the UK remained committed to the 2015 agreement, which aims to limit the rise in global temperatures caused by the use of carbon-based fuels.
A Downing Street spokesman said: "President Trump called the Prime Minister this evening to discuss his decision to pull the US out of the Paris Agreement.
The Prime Minister expressed her disappointment with the decision and stressed that the UK remained committed to the Paris Agreement, as she set out recently at the G7.
"She said that the Paris Agreement provides the right global framework for protecting the prosperity and security of future generations, while keeping energy affordable and secure for our citizens and businesses.
"The President made clear that the door remains open to future US involvement in the Agreement."
Mr Corbyn also mocked the famous photos of Ms May during her January visit to Mr Trump in the White House, as he said: "Pulling out of the Paris climate deal is reckless and regressive. Instead of hand-holding, I'll work for a sustainable future for our planet."
Join our new commenting forum
Join thought-provoking conversations, follow other Independent readers and see their replies