Jeremy Corbyn dismisses calls for second EU referendum
Liberal Democrat leader Sir Vince Cable said Labour's leadership is 'moving closer and closer to the Conservatives' hard Brexit'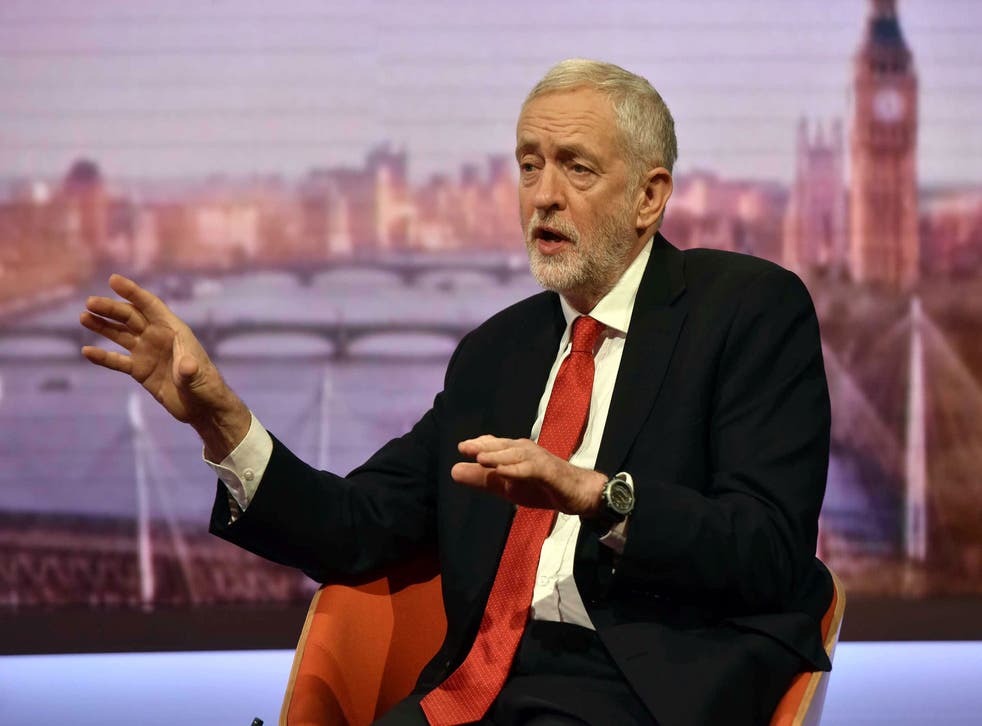 Jeremy Corbyn has reiterated his opposition to a second referendum EU referendum, adding that the "ship has sailed" on Labour's hopes to "remain and reform" during the 2016 vote.
The Labour leader also appeared to distance himself from the so-called "Norway model" of remaining in the European single market without being a fully-paid up member.
His comments came after reports in the Observer claimed Mr Corbyn and his top team will convene for an "away day" next month to develop Labour's approach and policy for "phase two" of the Brexit negotiations – due to begin in the coming weeks.
And last week a poll of more than 5,000 people by ICM for the Guardian showed that more people favoured a second referendum than opposed one.
After removing respondents that were undecided, 58 per cent supported a fresh vote, giving it a 16-point lead over the 42 per cent who were against.
But when pressed on the issue on the BBC's Andrew Marr Show, the Labour leader said the party had demanded a meaningful vote in Parliament on the terms of deal, but added: "We're not asking for a second referendum."
Asked directly "and you're not going to?" he replied: "No."
When asked about the Norway model, Mr Corbyn said: Norway accepts all the rules of the single market, doesn't have any ability to influence them whatsoever and is a rather different economy to ours as it's heavily dependent on mainly oil - we're not.
"The principle has to be the trade relationship, and that's what we're focused on. Whatever we need to negotiate, we will."
The Liberal Democrat leader Vince Cable seized on Mr Corbyn's comments, claiming the leadership of the Labour Party is "moving closer and closer to the Conservatives' hard Brexit" which he claimed would damage the economy and cost jobs.
UK news in pictures

Show all 50
Sir Vince continued: "They are betraying their own members and parliamentary base, who want to remain part of the customs union and single market.
"Rather than ruling out the Liberal Democrats' increasingly popular call for a vote on the terms of any deal – which would include an exit from Brexit – they should be doing their job as the official opposition and backing the public to have the final say."
Register for free to continue reading
Registration is a free and easy way to support our truly independent journalism
By registering, you will also enjoy limited access to Premium articles, exclusive newsletters, commenting, and virtual events with our leading journalists
Already have an account? sign in
Register for free to continue reading
Registration is a free and easy way to support our truly independent journalism
By registering, you will also enjoy limited access to Premium articles, exclusive newsletters, commenting, and virtual events with our leading journalists
Already have an account? sign in
Join our new commenting forum
Join thought-provoking conversations, follow other Independent readers and see their replies