Jeremy Corbyn faces Labour revolt if party falls short in London Mayor and Holyrood elections
Dissident MPs set yardsticks which they believe should be achieved to show Labour is winning back voters
Nigel Morris
Deputy Political Editor
Friday 25 March 2016 23:16 Comments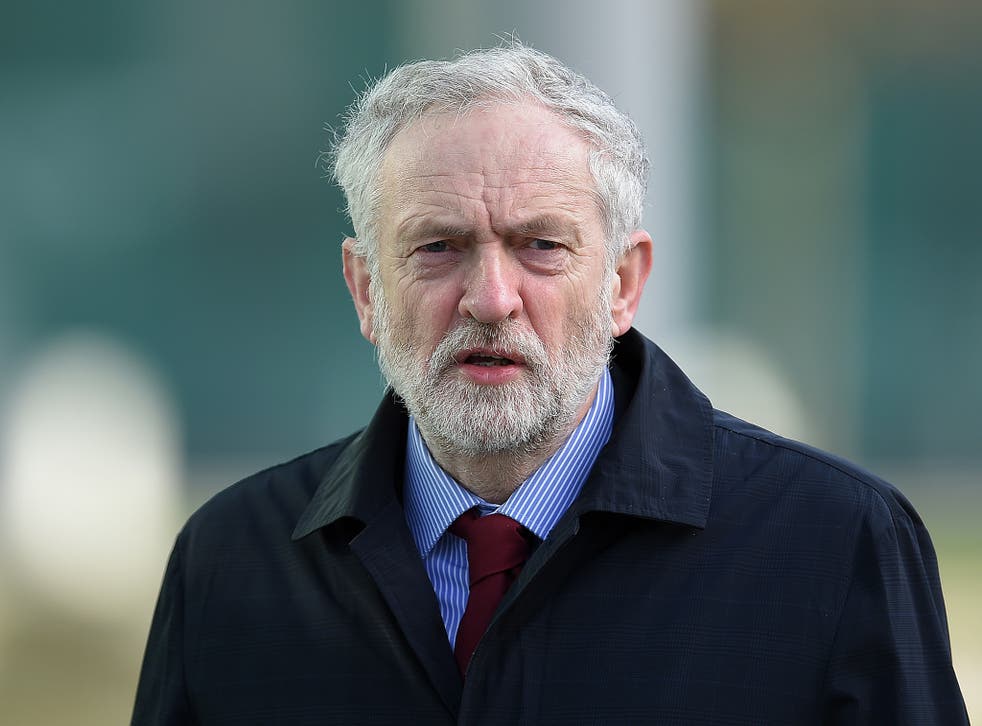 Dissident Labour MPs are preparing to make public demands for Jeremy Corbyn to stand down as leader if the party fails to notch up steady gains in elections across England, Wales and Scotland in six weeks' time.
They have set a series of electoral yardsticks which they believe Labour should achieve to demonstrate that Mr Corbyn is succeeding in winning back voters who have deserted the party in recent years.
The former frontbencher Angela Smith added to the pressure by accusing him of "snatching defeat from the jaws of victory" during a turbulent week for the Tories.
"If Corbyn is not prepared to buckle down and show proper leadership he should just go, and give us a chance to get a leader who can properly take on the Tories," she told the Daily Mirror.
Top of the Labour leader's critics' list is London, where Sadiq Khan is favourite to win the mayoralty for the party after Boris Johnson's eight-year spell in City Hall.
They are also looking for signs of a revival in Scotland, where Labour support collapsed at the general election, and for evidence that it can see off a challenge from Ukip in its strongholds in South Wales.
Several marginal councils in the south of England will provide a key test of Labour's electoral health on 5 May.
They include Southampton, where Labour lost a seat at the election and has a narrow majority on the city council, and Crawley in West Sussex, where Labour has a council majority of just one. In the Midlands Labour could suffer the setback of losing control of the councils of Dudley, Redditch and Cannock Chase.
Opponents of Corbyn argue that Labour should be gaining hundreds of council seats at this stage of the parliament. Corbyn allies are taking heart from signs that both Labour support and his personal ratings are edging up after the disarray over George Osborne's budget, Iain Duncan Smith's resignation from the Cabinet and Tory in-fighting over the EU referendum.
However, one former minister told The Independent: "It's looking pretty grim at the moment, which means Labour councillors could lose their seats because Jeremy has no appeal on the doorstep."
Register for free to continue reading
Registration is a free and easy way to support our truly independent journalism
By registering, you will also enjoy limited access to Premium articles, exclusive newsletters, commenting, and virtual events with our leading journalists
Already have an account? sign in
Join our new commenting forum
Join thought-provoking conversations, follow other Independent readers and see their replies