Jeremy Corbyn faces leadership challenge from Simon Danczuk if Labour perform badly in May's elections
Exclusive: The backbencher hopes he will open up the contest for a new talent who can unseat the Labour leader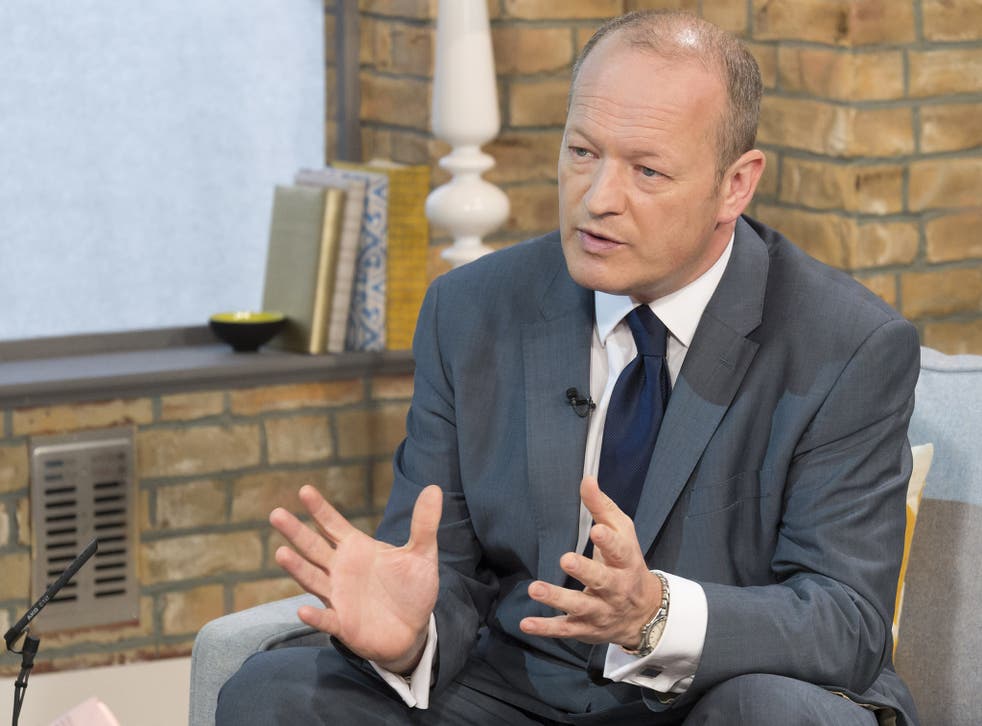 Jeremy Corbyn faces a "stalking horse" leadership challenge next year from Simon Danczuk, the backbencher known for his campaigning work, if Labour performs poorly at May's Scottish, Welsh and London elections.
Mr Danczuk, who is on the party's right wing, is understood to be considering a challenge that he hopes would trigger a wider contest.
The MP confirmed to The Independent on Sunday that he "wouldn't rule out" standing should Labour continue to struggle at the ballot box in the wake of its disastrous general election in May. The former leader, Ed Miliband, entered the ballot with hopes of winning, only to see the party reduced from 258 to 232 seats; the Conservatives, by contrast, secured their first outright majority since 1992.
Labour rules dictate that 20 per cent of the party's MPs – 47 – need to back a single challenger to the party leader to force a fresh election. Mr Corbyn has suffered a difficult start to his leadership, and is backed by only a few of his MPs because many in the Parliamentary Labour Party think he is too left wing.
Lord Warner, a Health minister under Tony Blair, resigned the party whip last week, arguing that Labour "is no longer a credible government in waiting". Lord Grabiner, Master of Clare College, Cambridge, has also quit the Labour benches, stating that he has "nothing in common whatever with Mr Corbyn".
But Mr Corbyn, 66, is hugely popular among the party membership – he seized the leadership last month with the biggest mandate in Labour's history. It is thought Mr Danczuk, who was named campaigning MP of the year in 2014 for his work on historical child sex abuse, is aware that a direct leadership assault on such a beloved figure will see him defeated, but is willing to be a sacrificial lamb.
Lord Heseltine, the former deputy prime minister, who tried and failed to succeed Margaret Thatcher in 1990 after years of plotting, once said: "He who wields the knife never wears the crown." But Sir Anthony Meyer, a Europhile Conservative backbencher at the time, sparked Mrs Thatcher's downfall through a stalking horse candidacy in 1989, which saw him heavily defeated but the prime minister significantly undermined.
UK news in pictures

Show all 50
Mr Danczuk hopes his candidacy would open up a contest so that another, emerging talent with an interesting background, such as former Army major Dan Jarvis, could mount a challenge without being tainted by accusations of stabbing the leader in the back. Mr Danczuk is also thought to be a fan of Emma Reynolds, the fiercely intelligent former shadow Communities and Local Government secretary who quit on Mr Corbyn's victory.
Mr Danczuk said: "I wouldn't rule it [standing as a stalking horse] out. It's no secret that I think we need a more moderate leader if we're to win in 2020."
A Labour source added that Mr Danczuk should follow through with the idea if he thought it would result in "a better leader". A second source said the plan would depend on "how bad" May's election results are, but felt it was "a bit early" for such a challenge.
Mr Danczuk's efforts could be helped – or hindered – by a rumoured appearance on the forthcoming series of I'm a Celebrity… Get Me Out of Here!. It was reported last week that the 49-year-old has been approached to take part, but he declined to comment on this.
Mr Corbyn's position could be decided by electoral results in Scotland, London and Wales. Labour was annihilated north of the border by the SNP at the general election, having been reduced from 41 to only one of 59 seats in Scotland, but there were hopes that Mr Corbyn's anti-austerity message could win back some voters in the Holyrood elections. Yet the Conservatives are increasingly hopeful of replacing Labour as the main opposition party in the Scottish Parliament (see story on facing page).
London could be crucial because it is widely considered a natural Labour stronghold and was a focal point for "Corbynmania" during the leadership campaign. Mr Corbyn has been MP for Islington North since 1983.
The Labour leader has a strong candidate for the London mayor's job in Sadiq Khan, the former shadow Lord Chancellor. However, the mayoralty has been held by Boris Johnson since 2008 and the Conservative Party's nominee, Zac Goldsmith, is well liked by the wider electorate. The pair were running neck-and-neck at 10/11 with Paddy Power, though Mr Khan edged slightly ahead with the bookmaker late on 24 October.
A strong performance in Wales is possibly less important, given that Cardiff assembly elections tend to be largely ignored by the mainstream media. But Wales is another of Labour's greatest areas of electoral strength – the only non-local chunk of government where it is in power – and the party needs only one seat to gain an outright majority of 31.
Ukip, however, has been wooing working-class voters who are worried about immigration, with one analysis last year and a more recent poll suggesting the party is on course for eight seats in Cardiff in May.
Labour's support had been sliding in Wales, but a YouGov poll last month suggested a large enough bounce on Mr Corbyn's election that the party would lose only one assembly seat, well ahead of the Tories and Plaid Cymru.
Many MPs think any early leadership challenge would be difficult, however, suggesting the crushing nature of Mr Corbyn's recent victory means he would easily win again.
Also, even if he were to stand aside, a younger and more centrist left wing candidate who might be considered a more plausible future prime minister, notably the Shadow Energy Secretary, Lisa Nandy, could emerge and win the contest.
A spokesman for Mr Corbyn declined to comment.
Register for free to continue reading
Registration is a free and easy way to support our truly independent journalism
By registering, you will also enjoy limited access to Premium articles, exclusive newsletters, commenting, and virtual events with our leading journalists
Already have an account? sign in
Register for free to continue reading
Registration is a free and easy way to support our truly independent journalism
By registering, you will also enjoy limited access to Premium articles, exclusive newsletters, commenting, and virtual events with our leading journalists
Already have an account? sign in
Join our new commenting forum
Join thought-provoking conversations, follow other Independent readers and see their replies