Jeremy Corbyn vows to reverse Tory move that stripped £149m from low-paid agricultural workers
'This decision will bring back millions of pounds to workers across the English countryside'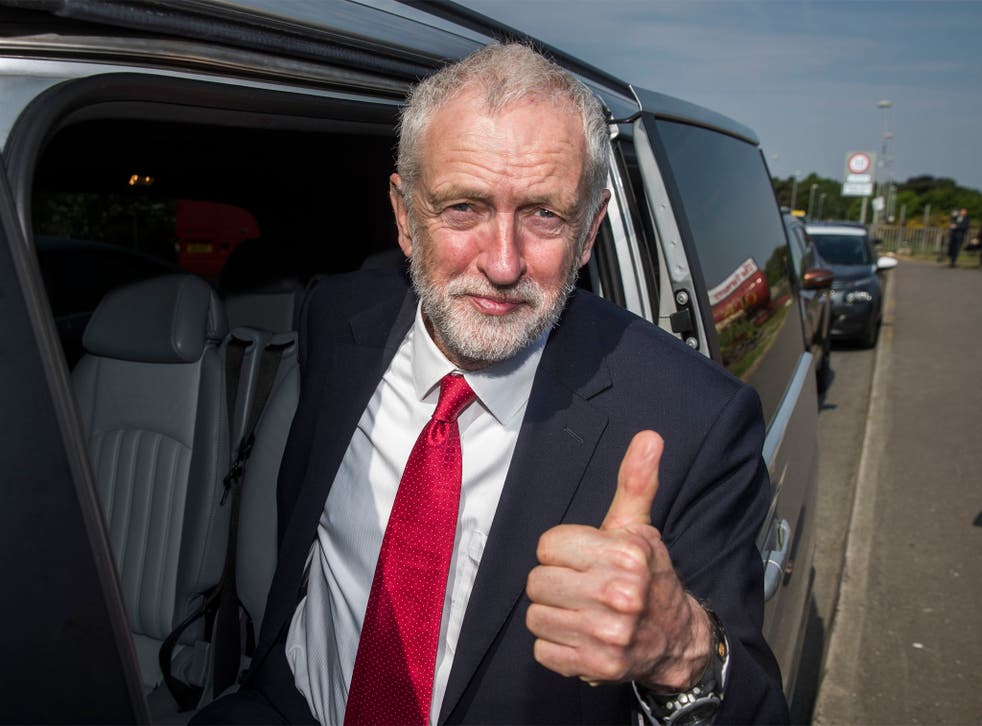 Jeremy Corbyn will vow to reverse a Conservative move that stripped £149m from the wages of low-paid agricultural workers.
A Labour government will reinstate the Agricultural Wages Board – axed by David Cameron's government in 2013 – to bring England into line with other parts of the UK.
Speaking at the Tolpuddle Martyrs' Festival in Dorset, the Labour leader will liken the move to their stand against the "exploitation of employers paying poverty wages".
"This decision will bring back millions of pounds to workers across the English countryside, in addition to guaranteed paid holiday, sick pay, and rest breaks," Mr Corbyn will say.
"Rural workers have been consistently ignored by the Tories. Across the English countryside, agricultural workers have been abandoned by the shameful decision to scrap the Agricultural Wages Board.
"The struggle of the Tolpuddle Martyrs sowed the seed for the modern trade union movement and the Labour Party itself.
"The best way to honour that noble struggle is not just to remember why it took place, but to secure in our time what those workers fought for: the right to fair pay and decent working conditions."
UK news in pictures

Show all 50
There was huge controversy when the Agricultural Wages Board – set up by Labour in 1948 – was scrapped by the coalition government, the last of such bodies to disappear.
The government's own impact assessment warned that abolition would take £260m out of the agricultural economy, including a £149m reduction in workers' wages, Labour said.
Meanwhile, agricultural workers in Wales remain entitled to high minimum rates of pay, special sick pay, pay even if bad weather stops work, night pay and an on-call allowance.
Both Northern Ireland and Scotland also have devolved legislation, although Labour said their functions were "relatively limited".
The party said the announcement was part of a wider commitment to improving workers' bargaining power, through sectoral agreements overseen by a new Ministry of Labour.
It came after John McDonnell, the shadow chancellor, begin a nationwide tour targeting Tory seats with Labour's anti-austerity message.
He will visit communities across the UK, beginning in the Sussex town of Hastings – where the sitting MP, former home secretary Amber Rudd, has a tiny majority.
Mr McDonnell said he would meet business and community leaders, trade unions and councillors on the tour, under the heading "The Road to Rebuilding the Economy".
"The police, NHS, education – all of those elements are being kicked from underneath them," he said.
"We're looking at basic issues like employment. What's the nature of the employment there? What's the balance of it?
"Is it one that's looking toward the future? Have they got the infrastructure, road, rail, skills to develop their economy?"
Register for free to continue reading
Registration is a free and easy way to support our truly independent journalism
By registering, you will also enjoy limited access to Premium articles, exclusive newsletters, commenting, and virtual events with our leading journalists
Already have an account? sign in
Register for free to continue reading
Registration is a free and easy way to support our truly independent journalism
By registering, you will also enjoy limited access to Premium articles, exclusive newsletters, commenting, and virtual events with our leading journalists
Already have an account? sign in
Join our new commenting forum
Join thought-provoking conversations, follow other Independent readers and see their replies