Jeremy Corbyn scraps mental health minister post amid wave of Shadow Cabinet resignations
The Labour leadership unveiled its new Shadow Cabinet line up on Tuesday with a reduced team of 25, down from 31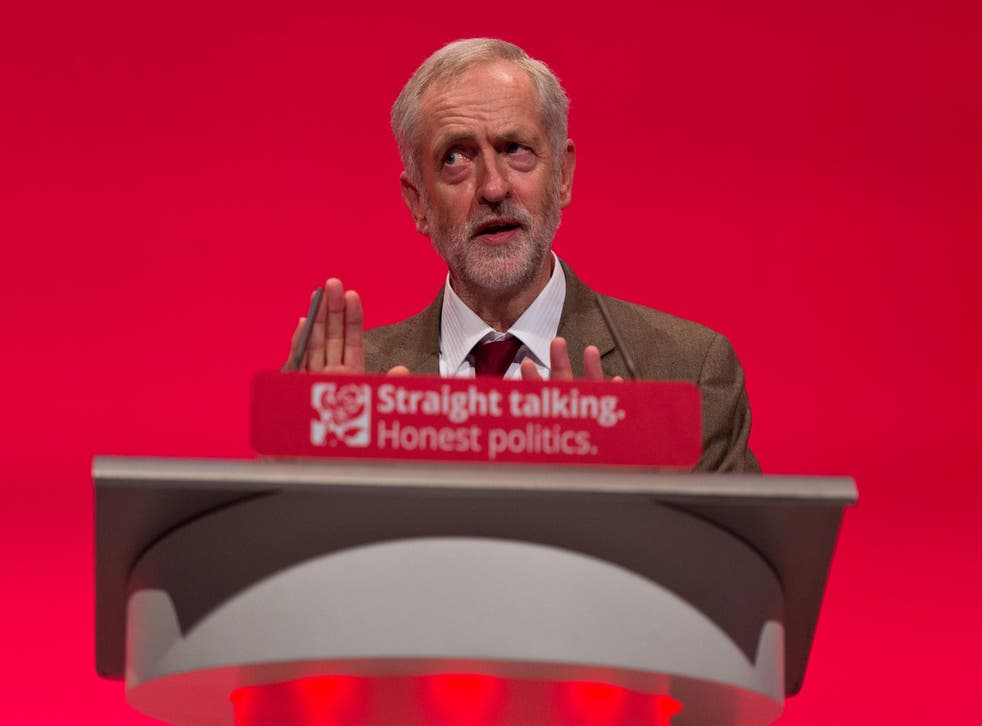 Jeremy Corbyn has been forced to scrap the Shadow Cabinet-level mental health minister post he established only 10 months ago, in a move that has caused concern among party activists and MPs.
The Labour leader received widespread praise in September when he created the new, dedicated position in his Shadow Cabinet, a move which was seen as a vital step towards giving mental health 'parity of esteem' with physical health.
However, the post's founding holder, Liverpool Wavertree MP Luciana Berger, was among the wave of Shadow Cabinet ministers who resigned in the wake of the EU referendum and Hilary Benn's sacking.
The Labour leadership unveiled its new Shadow Cabinet line up in full on Tuesday evening, with a reduced team of 25, down from 31, and four ministers holding more than one portfolio, after further front-bench resignations and a vote of no confidence in the leader backed by 172 MPs made filling posts difficult.
The shadow mental health role had been "subsumed" into the department of Diane Abbott, the new Shadow Health Secretary, a spokesman for My Corbyn said.
But the move has disappointed party activists from the voluntary Labour Mental Health group, which tweeted on Monday: "Mental health crises do not stop when there is a political one. Jeremy Corbyn we need a Shadow Mental Helath Secretary."
When the group contacted Ms Abbott on Twitter, they were told by the Shadow Health Secretary that Ms Berger had been "a junior minister attending Shadow Cabinet". Ms Abbott said that she was "committed to work on mental health" adding that her mother had been a mental health nurse.
However, Labour MP for Barrow and Furness John Woodcock, who spoke out about his own struggle with depression in 2013, said that losing a dedicated Shadow Cabinet role for mental health was "deeply disappointing".
Speaking before the final Shadow Cabinet line-up was confirmed on Tuesday evening, Mr Woodcock said: "It is deeply disappointing that this important position appears to have been axed by Jeremy Corbyn.
"Over the last nine months we have seen how a Cabinet Minister for Mental Health can raise the profile of mental health and hold the Government to account for their broken promises on funding and parity of esteem."
He claimed that losing the post was "further evidence of Jeremy Corbyn's failure to provide the strong and effective opposition".
A spokesperson for the Labour leader said: "This post has been subsumed into the Shadow Health Secretary's department."
A Labour spokesperson said: "The improvement of mental health services remains a crucial issue and Jeremy has asked the new shadow Secretary of State for health to put it at the forefront of her responsibilities.
Register for free to continue reading
Registration is a free and easy way to support our truly independent journalism
By registering, you will also enjoy limited access to Premium articles, exclusive newsletters, commenting, and virtual events with our leading journalists
Already have an account? sign in
Register for free to continue reading
Registration is a free and easy way to support our truly independent journalism
By registering, you will also enjoy limited access to Premium articles, exclusive newsletters, commenting, and virtual events with our leading journalists
Already have an account? sign in
Join our new commenting forum
Join thought-provoking conversations, follow other Independent readers and see their replies