Jeremy Corbyn to announce he is 'no pacifist' as he launches attack on Theresa May's foreign policy
'Britain deserves better than simply outsourcing our country's security and prosperity to the whims of the Trump White House,' Mr Corbyn will tell an audience at Chatham House
Ashley Cowburn
Political Correspondent Comments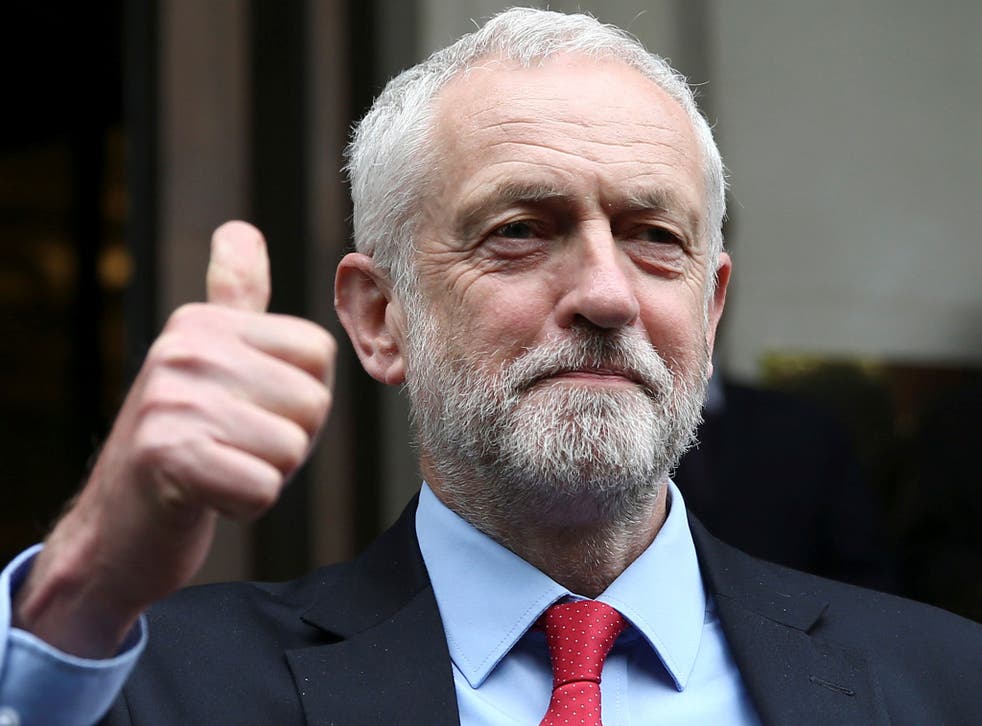 Jeremy Corbyn is set to declare the "bomb first, talk later" approach to foreign policy has failed and that a Labour government would pursue a defence policy that is independent from the US and its "erratic" President.
He will also accuse Theresa May of "pandering" to the Trump administration, who last month ordered the firing of 59 Tomahawk missiles against Bashar al-Assad's regime for its alleged use of chemical weapons.
In a major speech on foreign policy to an audience at Chatham House on Friday, the Labour leader will hit back at his critics, saying he "is no pacifist" and accepts that military action under international law as a genuine last resort "is necessary in some circumstances".
But Mr Corbyn, who was a staunch opponent of the Iraq war during Tony Blair's premiership, will add that the "war on terror" that followed the 9/11 attacks of 2001 and unilateral interventions have been a failure. "They have not increased our security at home – rather the opposite – and they have caused destabilisation and devastation abroad," he will say.
Hitting out at Ms May's foreign policy, he will add that "waiting to see which way the wind blows in Washington" isn't strong leadership and "pandering to an erratic Trump administration will not deliver stability".
"Britain deserves better than simply outsourcing our country's security and prosperity to the whims of the Trump White House," Mr Corbyn will add.
"So no more hand-holding with Donald Trump – a Labour government will conduct a robust and independent foreign policy made in London."
"This is the fourth general election in a row to be held while Britain is at war and our armed forces are in action in the Middle East and beyond.
"The 'bomb first, talk later' approach to security has failed. To persist with it, as the Conservative Government has made clear it is determined to do, is a recipe for increasing not reducing threats and insecurity."
UK General Election 2017

Show all 47
But Mike Penning, the Conservative's armed forces minister, said: "Jeremy Corbyn has spent a lifetime trying to disarm Britain but now he's pretending he's got what it takes to keep us safe. It's nonsense – we know he wants to scrap Trident, abandon our allies and would rather talk to Daesh than strike its barbaric leader.
"We all want peace, but you can't take tea with terrorists who order attacks on innocent civilians on our streets."
Register for free to continue reading
Registration is a free and easy way to support our truly independent journalism
By registering, you will also enjoy limited access to Premium articles, exclusive newsletters, commenting, and virtual events with our leading journalists
Already have an account? sign in
Join our new commenting forum
Join thought-provoking conversations, follow other Independent readers and see their replies