Why is Jeremy Corbyn so willing to overlook human rights abuses in Iran?
For almost forty years, Iran has been a bastion of anti-Americanism, a sentiment which, for a certain type of leftist, almost no price can be too high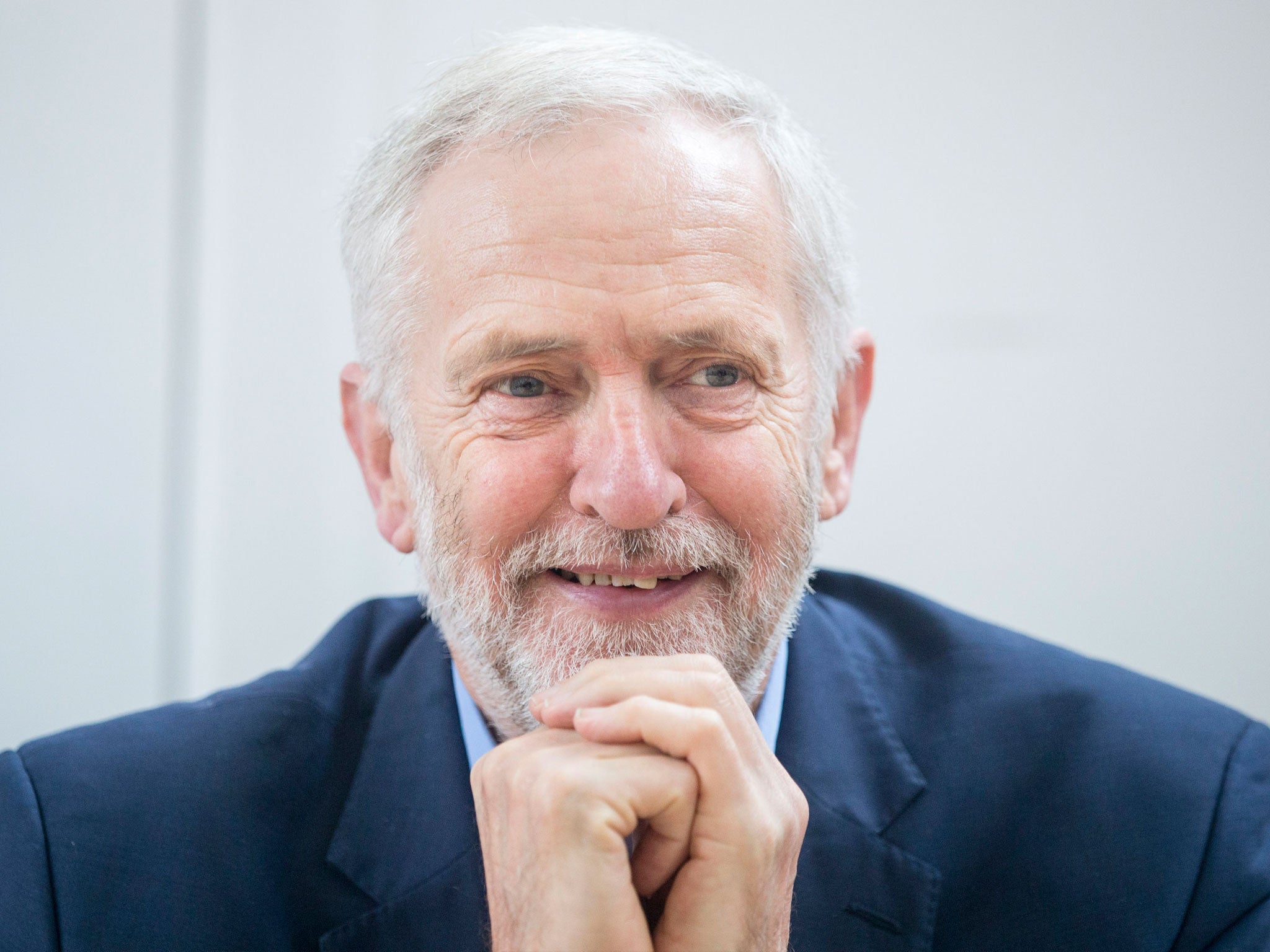 The Iranian Revolution of 1979 established the country as an Islamic Republic but for its Marxist backers its rallying cry was reassuringly secular.
"Death to America!" really was the sentiment that re-birthed a nation not so very long ago. It was shouted from public platforms by a man called Ruhollah Khomeini, who would very soon become the country's first Supreme Leader. It was chanted in public squares, and nowhere more frequently than outside the US Embassy.
It had its uses. Fundamentalist Muslims and devout Marxists are not easy revolutionary bedfellows, but a lot of America-loathing goes a long way.
In the years following the revolution, and right up to today, thousands of Iranians have been publicly executed, many for homosexuality, albeit often indirectly.
Today, left wing theorists make claims that 1979 was a socialist revolution that has been betrayed. Or even that the Islamic Revolution was a "counter-revolution" against the workers' revolution.
Certainly, as that revolution has mutated into an ongoing human rights horror show, it has to varying degrees mutated its leftist supports into apologists.
To be on the left and pro-Iran now is simply a test of anti-imperialist faith. What price is too high for the death of America?
Enter Corbyn.
In 2014, not long before becoming the most unlikely Labour leader in history, Jeremy Corbyn spoke at an event at London Islamic centre to mark the twenty fifth anniversary of the Iranian Revolution.
At this event, he praised Iran's, "Tolerance and acceptance of other faiths, traditions and ethnic groupings in Iran."
He also told the audience: "I am against the foreign policy that says certain European nations and the United States have the power to invade and rule the rest of the world."
Throughout his time on the back benches the register of Members interests show payments adding up to £5,000* for hosting phone-ins on Press TV, the Iranian state-owned broadcaster that used to broadcast from studios in Ealing before it had its broadcasting license revoked by Ofcom in 2012.
In 2011, it had been fined £100,000 for broadcasting an interview with an imprisoned journalist for Newsweek magazine that had been "conducted under duress." The journalist Maziar Bahiri would later reveal he had been told he would be executed if he did not give the answers he had been told to give.
Mr Corbyn received his final payment six months after this occurred.
He has since suggested he used his airtime on Press TV to "raise human rights issues."
Mr Corbyn also told that 2014 meeting that he had been a member of the Campaign for Nuclear Disarmament all his adult life, adding that he would "die a member."
"No country," he said, "including this one [by which he meant the UK] should possess these weapons."
The history of Iran's growing nuclear program is long and complex, but to take one isolated incident: Between 2002 and 2006 the International Atomic Energy Agency said on several occasions it was unable to conclude that Iran's nuclear program is entirely peaceful. The group reported that Iranian authorities had concealed certain developments, and made its work in inspecting them difficult.
In 2004, Jeremy Corbyn wrote in The Morning Star: "Iran has a civil nuclear power programme to which, in law, it is entitled. This has been transformed into a nuclear weapons "threat" by the very power that has its own massive capacity to destroy - the US."
Mr Corbyn has so far made no comment on the ongoing unrest in Iran, in which at least twelve people have been killed. America, for the time being, is still alive.
UPDATE (22.11.19): A previous version of this article reported that Jeremy Corbyn's Register of Members' interest had shown payments adding "up to £20,000" for hosting phone-ins on Press TV. In fact, the Register cites two payments to the broadcaster, which total approximately £5,000. Our article has been amended to reflect this.
Join our commenting forum
Join thought-provoking conversations, follow other Independent readers and see their replies