Jeremy Corbyn is going to completely change the way PMQs works
The new Labour leader wants PMQs to be about fact
Dina Rickman
Saturday 12 September 2015 16:39 Comments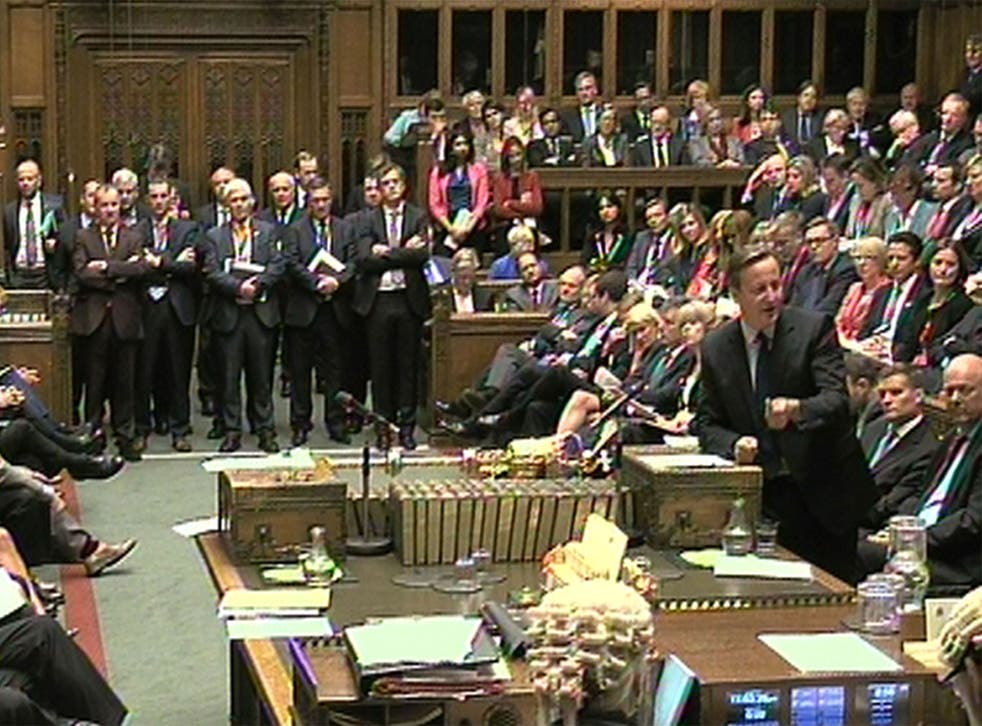 Expect the unexpected at Jeremy Corbyn's first Prime Minister's Questions.
Jeremy Corbyn hinted he would reshape how the weekly sessions work to "share out" questions with fellow MPs in his first interview after victory.
"It won't be me, everywhere, all the time," he told The Huffington Post UK. "I want Prime Minister's Question Time to be less theatre, more fact, less theatrical, more understandable. I think it's very exciting for political obsessives, it's utterly boring for most of the population, who think it's an utter irrelevance," he said.
"I'll obviously be there and do all the things that I'm asked to do. But we've got a lot of very talented people within the Parliamentary Labour Party. They can call ask questions, they can all do things, let's share it all out a bit," the Islington North MP said.
"It's a whole party, and a whole movement. We are about bringing people on, not stopping people."
A Hansard study from 2014 found a third of the British public were "put off" by PMQs while 67 per cent said the process involved "too much political point scoring".
Register for free to continue reading
Registration is a free and easy way to support our truly independent journalism
By registering, you will also enjoy limited access to Premium articles, exclusive newsletters, commenting, and virtual events with our leading journalists
Already have an account? sign in
Register for free to continue reading
Registration is a free and easy way to support our truly independent journalism
By registering, you will also enjoy limited access to Premium articles, exclusive newsletters, commenting, and virtual events with our leading journalists
Already have an account? sign in
Join our new commenting forum
Join thought-provoking conversations, follow other Independent readers and see their replies