Jeremy Corbyn pledges to ratify international Istanbul Convention on preventing domestic violence
The Labour leader says women will be considered at the heart of every policy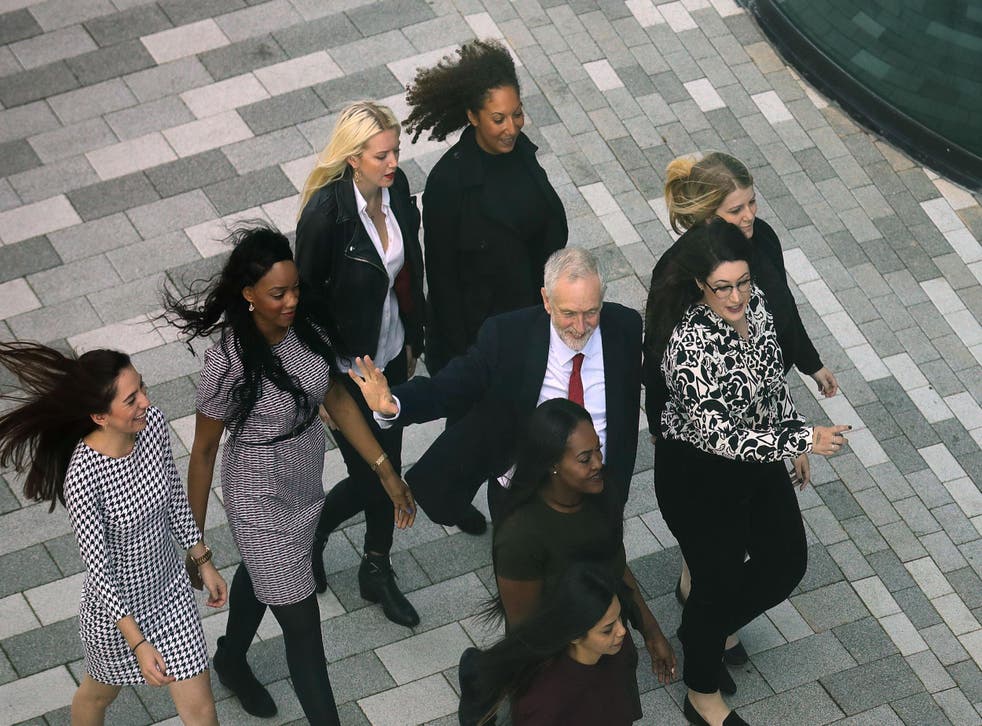 Labour leader Jeremy Corbyn is pledging to fully sign the UK up to an international convention a guaranteeing standards of care and support for domestic abuse victims.
In a speech he will say a future Labour government will ratify the Istanbul Convention and will also promise to do more to bridge the pay gap between men and women.Marking International Human Rights Day, Mr Corbyn will say: "We will put women's rights and freedoms, human rights, at the heart of our programme for government.
"In Britain, under this Conservative administration, a historic international treaty which sets legally binding standards to prevent and tackle domestic abuse remains nothing but a piece of paper.
"I pledge that a Labour government will ratify the Istanbul Convention and put it into effect, giving all survivors of domestic abuse the right to access to the specialist services they need to rebuild their lives and live in safety.
"Labour in government will change the law to make equal pay subject to external audit or payroll inspection. That will work for women, whether in the professions or on the shop floor. We cannot carry on accepting the yawning gap between men and women's pay.
"And a Labour government will ensure there is a legal right to time off for equalities reps in the workplace who play a crucial role in making equality legislation stick."
The Istanbul Convention, otherwise known as the "Convention on preventing and combating violence against women and domestic violence" was opened in 2011. It has been signed by the UK but not ratified by it.
Countries who are party to the convention include France, Spain, Sweden and the Netherlands.
Mr Corbyn will also insist a Labour government will wage war on misogyny, promising to "measure every piece of legislation, and every policy, by the yardstick of its impact on women before it is brought before Parliament and put into practice".
"If it works against women, it will fail that impact test," he will say.
Feminist protests demand end to violence against women in Brazil after gang rape of teenage girl

Show all 10
The Labour leader's pledge comes a month after a coalition of women's organisations called for the Government to end its "gender blind" approach to policymaking.
Research by the 13 women's groups including the Women's Resource Centre, Rape Crisis, Women's Aid and the Fawcett Society, determined that the current approach was creating "unfair and discriminatory" policies.
Register for free to continue reading
Registration is a free and easy way to support our truly independent journalism
By registering, you will also enjoy limited access to Premium articles, exclusive newsletters, commenting, and virtual events with our leading journalists
Already have an account? sign in
Join our new commenting forum
Join thought-provoking conversations, follow other Independent readers and see their replies