Jeremy Corbyn risks reopening Labour's Brexit wounds by hailing the 'positives' from leaving EU
Labour leader also plays down idea of the party offering a further referendum on any Brexit deal - hour after Sadiq Khan suggested it could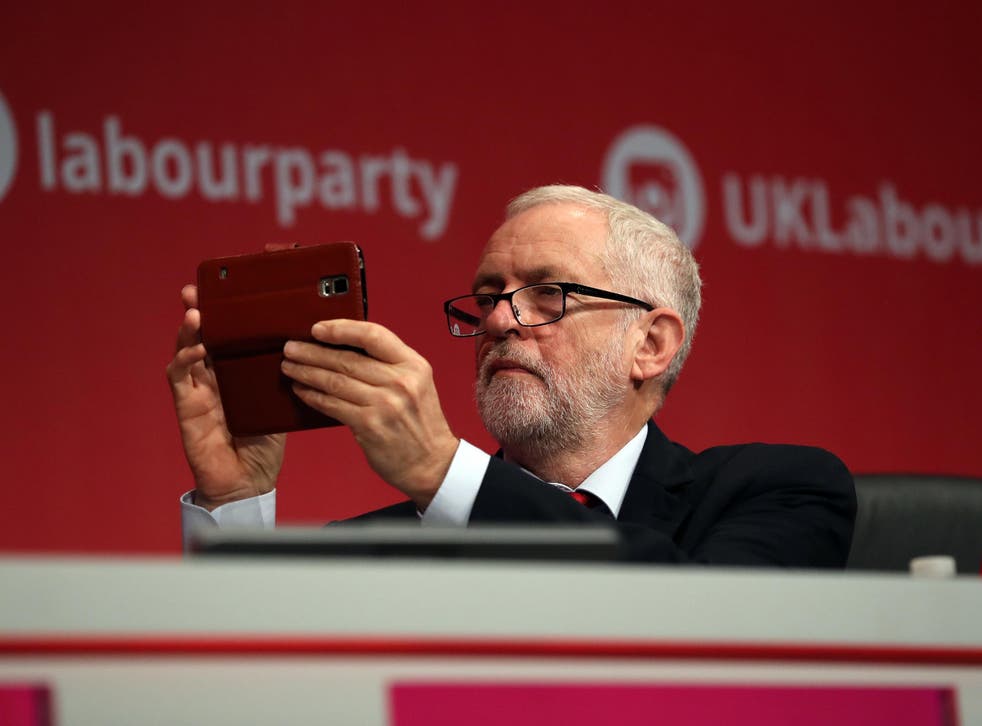 Jeremy Corbyn has risked reopening Labour's Brexit wounds by arguing there will be "positives" from leaving the European Union.
The Labour leader also played down the prospect of the party offering a further referendum on any Brexit deal, after London Mayor Sadiq Khan suggested it might.
The comments came as a former Labour adviser attacked "the delusional thinking" at the top of the party about Brexit, putting it on a par with the Conservative approach.
At the Brighton conference, frustrated Labour MPs have tried and failed to push Mr Corbyn into recognising the dangers of failing to fight to stay in the EU single market.
But, in an interview ahead of his speech on Wednesday, the Labour leader once again struck an ambivalent tone about EU withdrawal.
Asked on Five News whether he saw any opportunities for Britain, he replied: "I wouldn't go so far as to say that it is all going to be positive. It is going to be difficult and complicated, but there are positives there."
Brexit would allow powers to be devolved from Brussels to Scotland, Wales, Northern Ireland and English regions, Mr Corbyn suggested.
He has previously argued that only leaving the EU would allow Labour to pursue its programme of nationalisation and state support for industry.
Earlier, Mr Khan said Labour could end up offering a further referendum on whether to accept the Brexit deal or stay in the EU, suggesting he could push for it.
But Mr Corbyn told Sky News: "We are not planning any referendum. Sadiq is obviously thinking through all scenarios and possibilities.
"He represents a city which overwhelmingly voted for Remain. As you know, the referendum result across the country was a majority to leave."
But, at a fringe meeting in Brighton, the deputy director of the pro-EU Open Britain group accused the Labour leadership of failing to understand the realities of EU withdrawal.
Francis Grove-White, who worked on Brexit for Labour until last month, said Mr Corbyn was wrong to believe it would free Britain from state aid rules.
In reality, the EU would respond to any attempt to ignore those rules by blocking a trade agreement with the remaining member states, leaving the UK without a deal.
He also criticised the shadow international trade secretary, Barry Gardiner, for wanting to pull out of the EU customs union to pursue trade deals "offered by Donald Trump, Xi Jinping or the Saudis" – which Labour could not support.
Mr Grove-White said it was "absolutely essential that we challenge the delusional thinking going on within our own party".
"If we don't do that then the clock is ticking, and I think we are going to end up in a bad place," he warned.
Register for free to continue reading
Registration is a free and easy way to support our truly independent journalism
By registering, you will also enjoy limited access to Premium articles, exclusive newsletters, commenting, and virtual events with our leading journalists
Already have an account? sign in
Register for free to continue reading
Registration is a free and easy way to support our truly independent journalism
By registering, you will also enjoy limited access to Premium articles, exclusive newsletters, commenting, and virtual events with our leading journalists
Already have an account? sign in
Join our new commenting forum
Join thought-provoking conversations, follow other Independent readers and see their replies