Jeremy Corbyn puts federal government 'on the table' if Labour win power
Labour government would consider replacing House of Lords with elected federal senate, says party's leader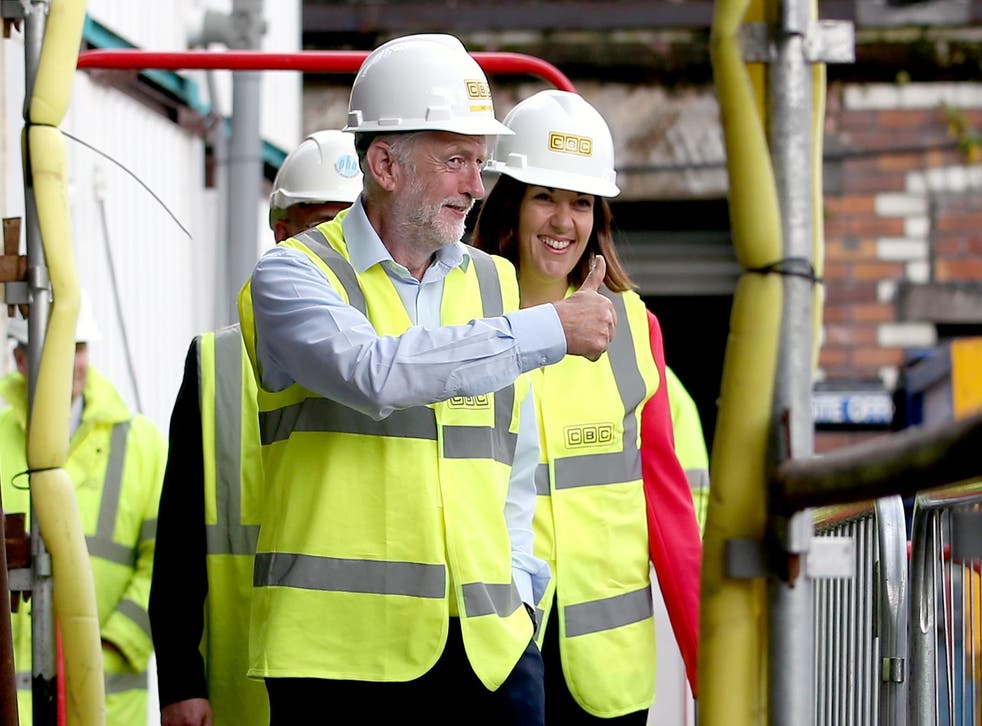 Labour would consider implementing a federal government structure if it won power in Westminster, Jeremy Corbyn has said.
The party's leader said his government would look at "all options around devolution" if he became Prime Minister and would look at handing more powers to English regions as well as Scotland, Wales and Northern Ireland.
The party's Scottish leader Kezia Dugdale has previously proposed radical constitutional reforms that would lead to replace the House of Lords with an elected federal senate.
The reforms, seen as an alternative to independence, were overwhelmingly supported at Scottish Labour's conference in February.
Mr Corbyn was asked about the proposal as he visited Glasgow with Ms Dugdale earlier this week, as part of a five-day campaigning tour of marginal constituencies.
"We are going to be looking at all options around devolution, about powers that are currently held in Brussels going to the nations and regions of England," he told STV. "We'll also be looking at the future structure of an upper chamber, of what the House of Lords will look like in a democratic Britain, and obviously we'll look at devolution in that context."
Pressed on whether federalism was an option, he said: "Everything is on the table."
In its manifesto ahead of the snap General Election in June, Labour pledged to establish a constitutional convention to advise on reforming "the way Britain works at a fundamental level".
It said: "The convention will look at extending democracy locally, regionally and nationally, considering the option of a more federalised country."
UK news in pictures

Show all 50
During the Scotland trip, Mr Corbyn also said he backed powers from devolved policy areas such as agriculture and fishing returning going to devolved nations when they return from the EU.
It comes after Theresa May's government was accused of an unashamed "power grab" in its Brexit Repeal Bill.
Scotland's First Minister and Welsh First Minister Carwyn Jones this week joined forces to reject the legislation, which would initially transfer EU responsibilities in devolved areas to Westminster.
Mr Corbyn said: "We absolutely agree on the importance of those powers going to Scotland and Wales, and to English regions for that matter."
Register for free to continue reading
Registration is a free and easy way to support our truly independent journalism
By registering, you will also enjoy limited access to Premium articles, exclusive newsletters, commenting, and virtual events with our leading journalists
Already have an account? sign in
Register for free to continue reading
Registration is a free and easy way to support our truly independent journalism
By registering, you will also enjoy limited access to Premium articles, exclusive newsletters, commenting, and virtual events with our leading journalists
Already have an account? sign in
Join our new commenting forum
Join thought-provoking conversations, follow other Independent readers and see their replies