Tony Blair would win fewer votes than Jeremy Corbyn as Labour leader, new poll reveals
Ed Miliband, Sadiq Khan and Yvette Cooper were also less popular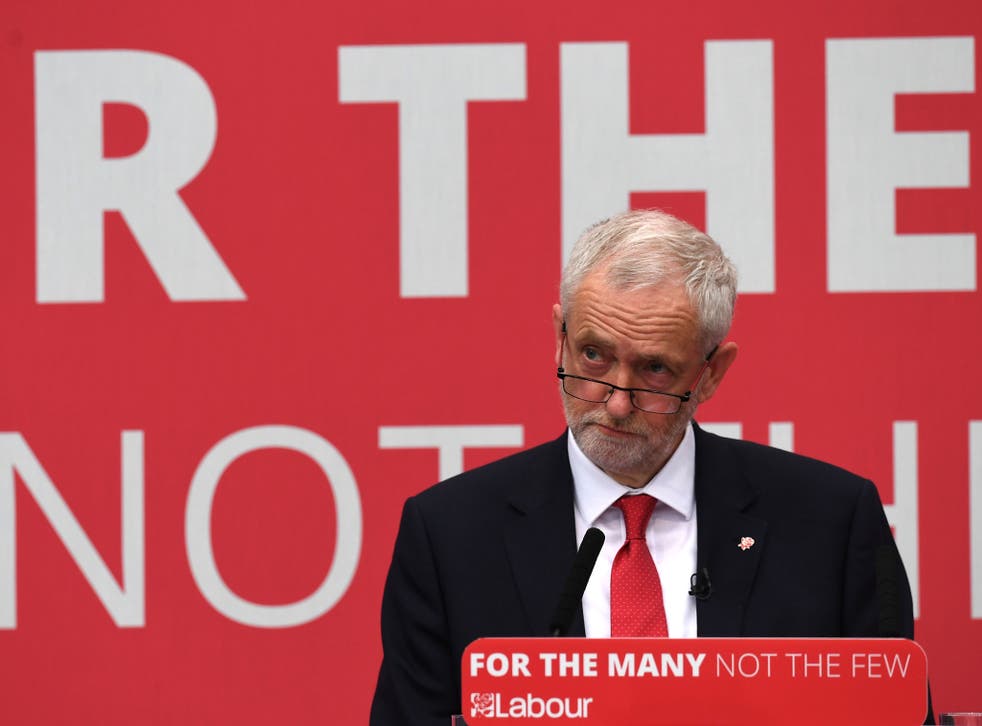 If Tony Blair was Labour leader today he would be less popular than Jeremy Corbyn, a new poll has found.
Almost a third (31 per cent) of voters said they would consider voting for the party under its current leader, while just 23 per cent said they would do the same if Mr Blair was still in charge.
Mr Corbyn was also more popular than past leaders or potential future ones, including Ed Miliband, Sadiq Khan and rumoured leadership hopeful Yvette Cooper.
Among those polled, only 24 per cent said they would consider voting for the party under Mr Miliband or Ms Cooper, while 25 per cent would do so if Mr Khan was at the helm.
Just 23 per cent said they would consider casting their ballot for Labour if Mr Blair was in charge.
However, 61 per cent said they would not even consider voting for the party if he became leader again.
Mr Miliband was almost as unpopular, with 56 per cent saying they would not consider voting for the party under his leadership. The figure for Mr Corbyn was 53 per cent.
Both Mr Khan and Ms Cooper are less toxic with the electorate. Fewer than half (49 per cent) of voters say they would not consider voting Labour under the current London Mayor, while for Ms Cooper, the former Shadow Home Secretary, the figure was 45 per cent.
UK General Election 2017

Show all 47
The poll, carried out by GfK for Business Insider, is likely to come as a boost to Mr Corbyn who, as The Independent exclusively reported last month, is expected to stay on as leader even if Labour suffers a crushing defeat at next month's general election.
Allies of the left-winger are likely to highlight the fact that alternative candidates do not appear to be significantly more popular with voters.
However, the findings will be welcomed by Mr Khan and Ms Cooper who could point to the fact that they alienate fewer voters than Mr Corbyn does.
A number of potential candidates are believed to be eyeing up a bid for the Labour leadership should Mr Corbyn step aside.
Mr Khan's term as Mayor of London does not finish until 2020, but Ms Cooper is rumoured to be planning to enter a crowded field that could also include Chuka Umunna, Dan Jarvis, Sir Keir Starmer and Clive Lewis.
Corbyn allies Angela Rayner and Rebecca Long-Bailey, as well as Stephen Kinnock, the son of former Labour leader Neil Kinnock, have also been touted as a possible candidates.
"Yvette Cooper's numbers are interesting," GfK Research Director Keiran Pedley told Business Insider. "She is clearly the least toxic of the Labour politicians we tested but it is fair to say that she remains something of an unknown quantity for now among the British public, therefore voters are hardly clamouring for her to lead the Labour Party yet."
General Election polls and projections: May 17
"These results cast doubt on how successful any political comeback by Tony Blair would be. Much has been written on Corbyn's unpopularity but these results suggest that Tony Blair is even more unpopular with the public. His biggest problem in terms of political credibility is that he no longer has an obvious constituency in British politics.
"He is even divisive among Labour voters."
Mr Blair recently hinted at a political comeback, telling the Daily Mirror he wanted to "get my hands dirty".
"This Brexit thing has given me a direct motivation to get more involved in the politics", he said.
The GfK poll found Mr Corbyn has gained popularity since the start of the election campaign. While his approval rating is still -30, it is higher than the -41 it sunk to in March.
Theresa May, by contrast, has a positive approval rating of 16, while Lib Dem leader Tim Farron is on -11. Mr Corbyn is more unpopular than Ukip leader Paul Nuttall and the SNP's Nicola Sturgeon, who are on -28 and -23 respectively.
Register for free to continue reading
Registration is a free and easy way to support our truly independent journalism
By registering, you will also enjoy limited access to Premium articles, exclusive newsletters, commenting, and virtual events with our leading journalists
Already have an account? sign in
Register for free to continue reading
Registration is a free and easy way to support our truly independent journalism
By registering, you will also enjoy limited access to Premium articles, exclusive newsletters, commenting, and virtual events with our leading journalists
Already have an account? sign in
Join our new commenting forum
Join thought-provoking conversations, follow other Independent readers and see their replies