Conservatives should not be celebrating Jeremy Corbyn's re-election, says Tory minister
'Many were implying it is a walk in the park and that we can all go to the Bahamas for the next five years because the 2020 election is already won'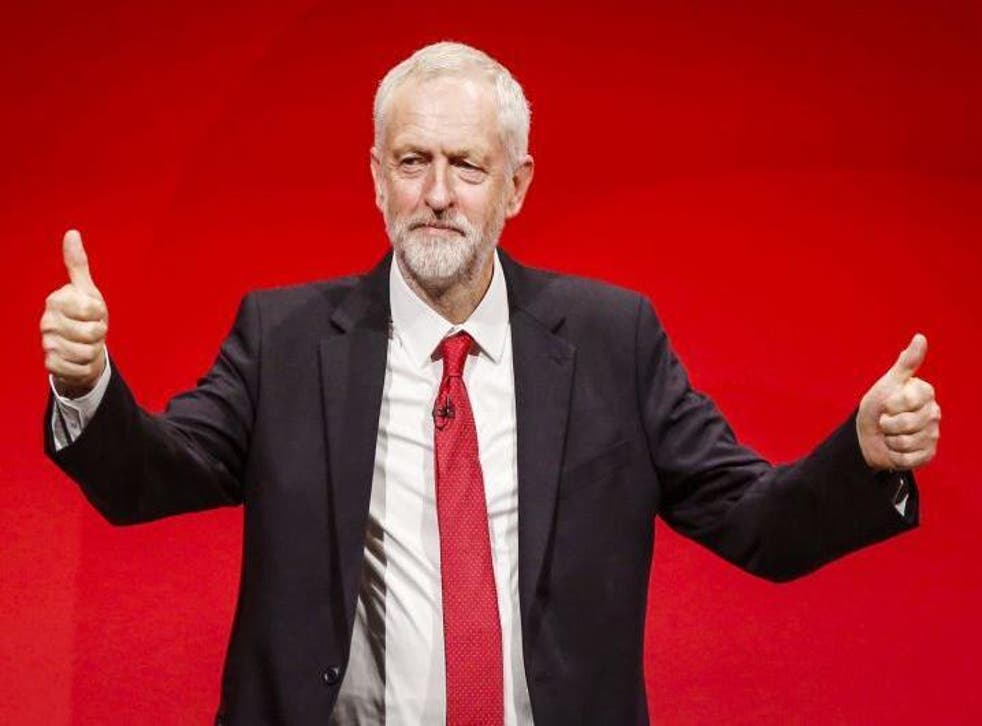 Conservatives should not be celebrating the re-election of Jeremy Corbyn as Labour leader and investigate the reasons behind the party's surge in membership, a Tory minister has said.
It comes after Mr Corbyn confounded critics last week by winning the contest for the second time in two years with an increased margin. Some Conservative politicians, however, celebrated the Labour leader's re-election with Sir Eric Pickles tweeting: "rejoice".
But Robert Halfon, the former deputy chairman of the Conservative Party and current skills minister, said: "When Jeremy Corbyn got re-elected there were too many Conservatives celebrating on Twitter and implying it is a walk in the park and that we can all go to the Bahamas for the next five years because the 2020 election is already won".
Corbyn on the medias relationship with the Labour Party
Mr Halfon, who was described by Torsten Bell, the director of the Resolution Foundation, as the "Marx to Theresa May's Lenin", added his party should be asking why over 600,000 had joined Labour under Mr Corbyn's leadership.
Speaking during a fringe event at the Conservative conference in Birmingham the government minister added: "The reason why that is wrong is because we're not looking at the much wider meanings of how he…not everyone, of the 600,000 members, who have joined the Labour party are hard-left Trotyskists.
"Of course there are many who are mainly from the hard-left. But they are also many hundreds of thousands of people, I suspect, who have joined the Labour party, who support the Labour party because they believe they have an overall mission which is helping working people and people on lower incomes.
"The Labour party have always had a huge advantage – whether its Jeremy Corbyn or Tony Blair – when they knock on a door people know what they represent. They may think they mess up the economy or whatever it is but they think actually their heart is in the right place because at least they are there to help the poor.
Addressing the audience at event, entitled 'Building a Nation: How do we build home Britain needs', hosted by Conservative Home, Mr Halfon said the party should probing why "so many people are joining the Labour party".
He continued: "The first task of the Conservative party in helping working people and making sure people believe us is that we have to be a party with an ethical, moral mission too. I'm talking about people believing that we're not just about a party of austerity and a party about the economic cuts."
Party chairman Patrick McLoughlin, speaking shortly after Mr Corbyn's re-election last week, said he took "nothing for granted as far as elections are concerned". He added: "The government does not take elections for granted ... I hope that by 2020 we've shown the British people that we deserve the chance to carry on in government."
Join our new commenting forum
Join thought-provoking conversations, follow other Independent readers and see their replies