Claims Jeremy Corbyn has privately set a date to quit as Labour leader 'untrue'
Sources close to the leader emphatically denied the claim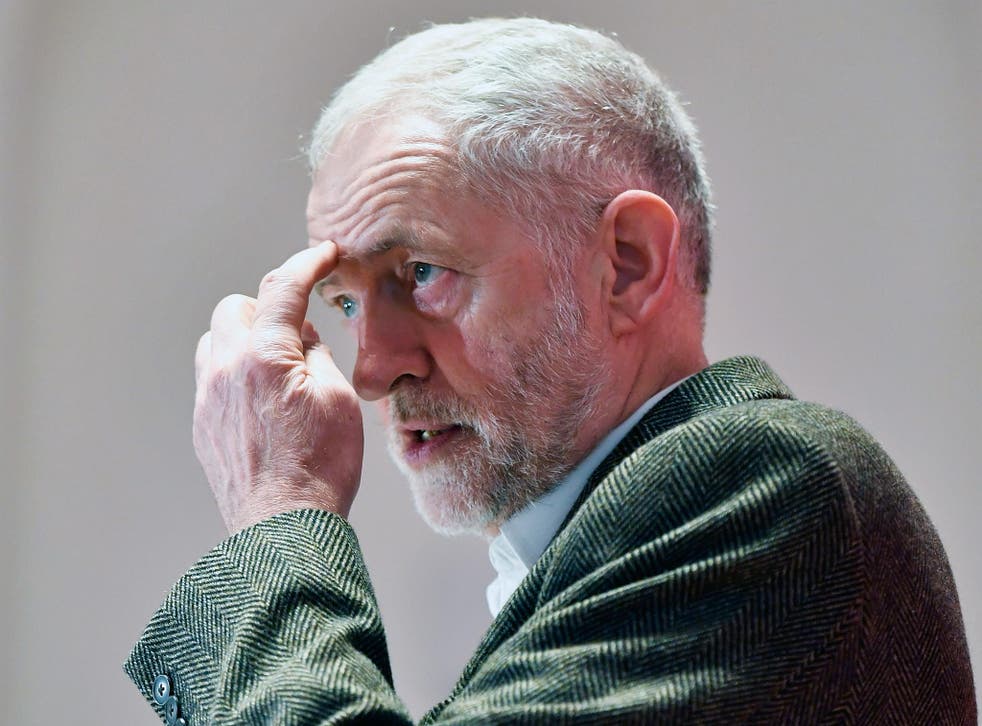 There is "no truth" to claims that Jeremy Corbyn has privately set a date to step down, sources close to the Labour leader have said.
An unnamed Labour source told the Manchester Evening News newspaper that "maneuvering" was taking place within Labour's left wing as the possibility of a successor reared it's head.
"Am told Corbyn has given a departure date to his close circle. Hence the frenzy," the paper's social affairs editor Jen Williams tweeted.
In the interests of "disclosure" she added that the claim was "single sourced".
Multiple Labour sources told The Independent that the claim was untrue, however.
One Labour source said the claim was "sh*t-stirring bol**cks".
The reports should be treated with scepticism as Mr Corbyn's leadership has been dogged by anonymous briefings to journalists from his own MPs, some of whom are hostile to his leadership.
One shadow cabinet member separately dismissed the rumours as "gossip".
"There's not a grain of truth to the rumours about Jeremy stepping down. Lots of gossip happens around this place, but we know from previous rumours that it's not always reliable," they said.
Recent weeks have seen Clive Lewis – often talked of as the frontrunner in any future leadership election – position himself for a possible resignation from the front bench over the European Union.
The most ridiculous claims made about Jeremy Corbyn

Show all 11
An ally of Mr Corbyn, he has said he would quit the front bench in order to vote against the third reading of Article 50.
The loss of Mr Lewis, who has served on Mr Corbyn's front bench from the beginning of his leadership, would be a blow to Mr Corbyn, who has been hit by others stepping down over the issue of the EU.
Labour's polling situation has been poor since the EU referendum, with most surveys showing that the party is about 10 points behind.
Mr Corbyn headed off a leadership challenge from MPs Angela Eagle and Owen Smith less than six months ago, returning with an increased mandate.
Register for free to continue reading
Registration is a free and easy way to support our truly independent journalism
By registering, you will also enjoy limited access to Premium articles, exclusive newsletters, commenting, and virtual events with our leading journalists
Already have an account? sign in
Join our new commenting forum
Join thought-provoking conversations, follow other Independent readers and see their replies