Jeremy Corbyn to launch Labour's local election campaign amid claims party could lose dozens of seats
Mr Corbyn will argue that 'Labour is standing up for you' and that the Conservatives are 'running our country down in every way' ahead of local elections on 4 May across Britain
Ashley Cowburn
Political Correspondent
Monday 03 April 2017 22:12 Comments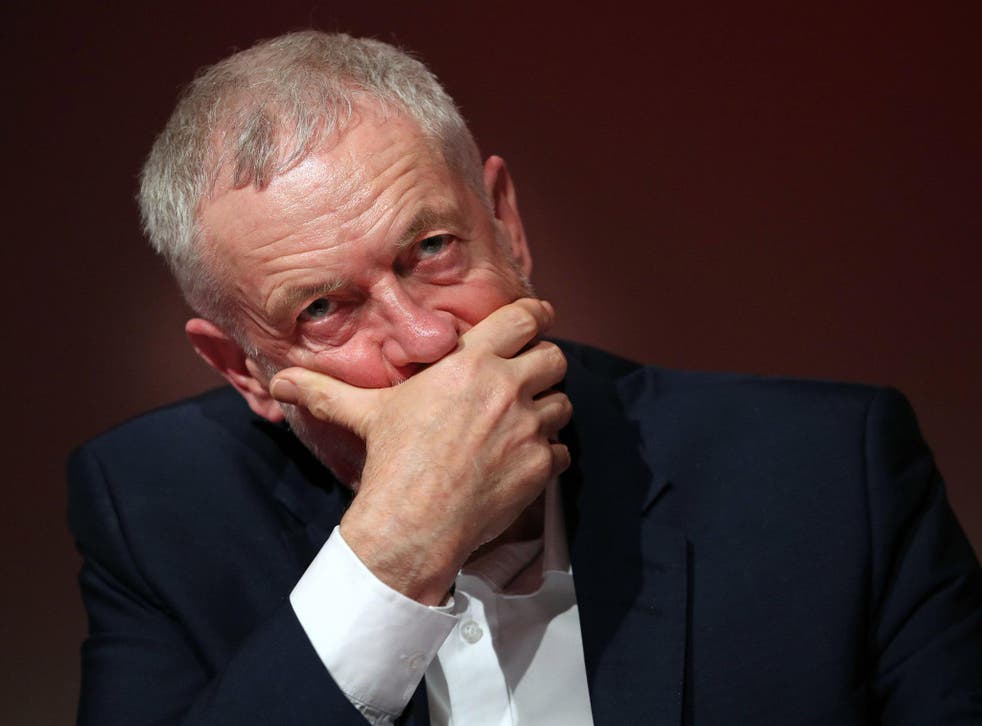 Jeremy Corbyn is set to launch Labour's local election campaign amid claims the party could lose dozens of seats across the UK.
In a defiant speech, the party leader will argue that "Labour is standing up for you" and that the Conservatives are "running our country down in every way" ahead of local elections on 4 May.
There will be over 2,000 seats contested in the elections next month alongside Mayoral elections in city regions such as Greater Manchester and the West Midlands.
Referring to falling life expectancy for British pensioners and those aged 45 at a speech in Nottinghamshire, Mr Corbyn is expected to add: "We are rich country, the sixth richest in the world. We are not at war, there is no epidemic sweeping our land. So how on earth can life expectancy be falling?
"The truth is that the Tories are running our country down. Home ownership, opportunities for our children, wages and conditions at work, the NHS, care for our elderly, and now, life expectancy: they're all going backwards, run down by a Conservative Government that looks after those at the top and manages decline for the rest of us."
The launching of Labour's campaign for the 4 May elections comes as a new poll showed the party is still trailing the Conservatives by 18 points, equalling the lowest level it has ever reached in a series of ICM polls for the Guardian dating back to 1983.
At a briefing on Monday polling expert and Conservative peer Robert Hayward claimed Labour could lose as many as 125 seats next month and suffer a "cataclysmic" defeat among Scottish voters.
Mr Hayward's warning came after Professor John Curtice – considered one of the country's top elections experts – also had grim forecasts in mind for the party. He predicted a 12-point swing from Labour to the Conservatives in May's contests, with Mr Corbyn's party at risk of losing control of councils in Nottinghamshire and Derbyshire.
Describing Mr Curtice's forecasts as "pretty depressing" Shadow Health Secretary Jonathan Ashworth said Labour must win key counties outside of London. "We've got to be winning in Nottinghamshire, Derbyshire, Staffordshire, Lancashire," he said. "Those types of places because they contain a lot of marginal constituencies that decide general elections."
On Tuesday Mr Corbyn will add: "We are offering a real alternative that reflects the priorities of the majority of our people to rebuild and transform Britain, so that no one and no community is left behind.
"Instead of a country run for the rich, we can create a Britain where all of us can lead richer lives: investing in a better Britain, creating educational opportunity for all, guaranteeing the health and social care services you need, providing safer neighbourhoods and building homes people can afford.
"This election is your chance to send a message to the Tories: that you won't accept our NHS in crisis, your children's future betrayed, a deepening housing crisis, damaging cuts to the police and insecure jobs that don't make ends meet."
Register for free to continue reading
Registration is a free and easy way to support our truly independent journalism
By registering, you will also enjoy limited access to Premium articles, exclusive newsletters, commenting, and virtual events with our leading journalists
Already have an account? sign in
Join our new commenting forum
Join thought-provoking conversations, follow other Independent readers and see their replies