Jeremy Corbyn pledges to compel schools to teach colonialism and legacy of British empire
The new Race and Faith Manifesto also vows to diversify the teaching workforce, as 86 per cent of educators are white and British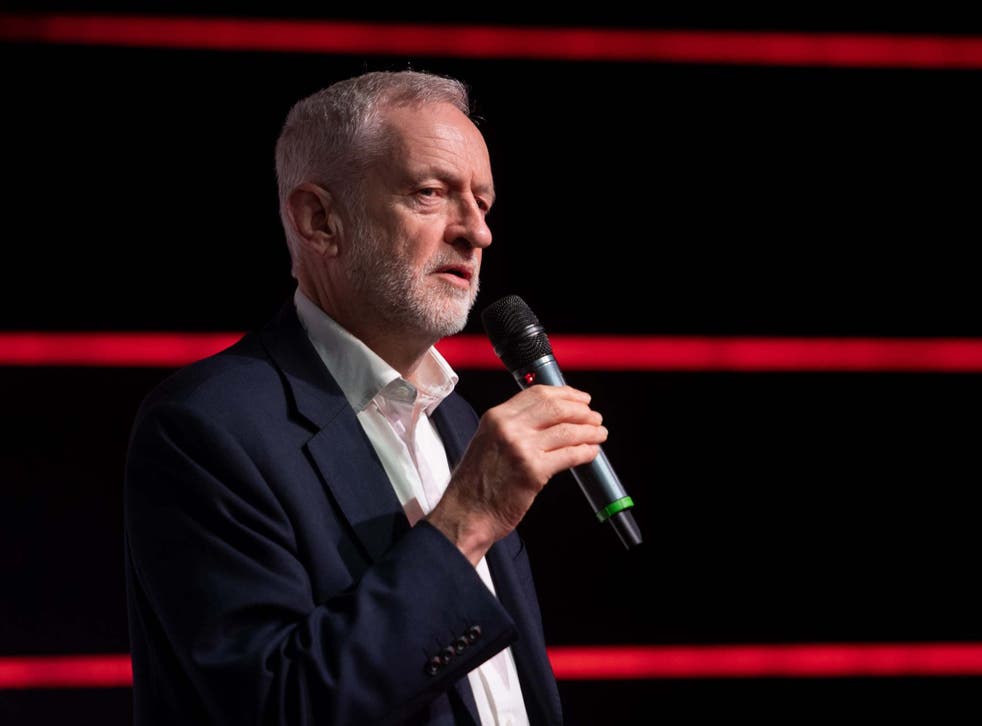 Schools will be required to teach children about colonialism and the legacy of the British empire if Labour secure victory at the polls, Jeremy Corbyn will announce.
The Labour leader is to reveal plans on Tuesday to embed teaching of British imperialism in the national curriculum and diversify the teaching workforce, which is made up of more than 86 per cent of white British teachers.
As part of its race and faith manifesto, Labour will also establish a unit in the Treasury to cost the impact of major spending pledges on black and minority ethnic groups, as well as extending pay gap reporting to tackle discrimination based on race, and scrapping name-based recruitment.
Rip-off charges on passports, visas and Home Office tests that disproportionately affect minority groups would be scrapped under the plans and a new independent probe would be established into far-right extremism.
Speaking ahead of the policy launch to be held in Tottenham, Mr Corbyn said: "Labour is the party of equality and human rights. Our race and faith manifesto presents our unshakable commitment to challenge the inequalities and discrimination that has faced too many communities.
"Whatever your background, wherever you are from, whatever your faith or religious belief, you should have the chance to use your talents to fulfil your potential.
"Labour will tackle head on the barriers that have unfairly held back so many people and communities.
"Labour is on your side and this election is a once-in-a-generation chance for real change for the many, not the few."
The plans build on Mr Corbyn's commitment to boost teaching of black history in schools. This pledge came in the wake of the Windrush scandal, where people from mostly Caribbean countries were threatened with deportation and wrongly denied rights, despite having lived in the UK for decades.
The Labour leader has also faced pressure to heal divisions with the Jewish community after the long-running crisis over allegations of antisemitism in the party.
Dawn Butler, the shadow equalities secretary, said: "We have heard from people all over the country who are passionate about their communities and want to work together with Labour to tackle the issues affecting them.
"While the Tories have used the divisive politics of hate, which culminated in the hostile environment and led to the Windrush scandal, we know that the fight for justice and change isn't over.
General election: On the campaign trail

Show all 114
"Only by acknowledging the historical injustices faced by our communities can we work towards a better future that is prosperous for all, that isn't blighted by austerity and the politics of fear.
"Labour's people-powered race and faith manifesto takes us beyond what we've previously committed in how we'll radically shift policies to ensure the economic, social or structural barriers faced are addressed. It's time for real change."
Elsewhere, John McDonnell will mount a charm offensive for older voters, with a seven-point plan to "restore dignity and proper support" to pensioners.
As well as an eye-catching pledge to compensate older women affected by changes to the pension age, Labour would bring in free personal care, invest £10.8bn in social care, and protect free bus passes and TV licences for over-75s.
The shadow chancellor will say: "Older people have had their pensions threatened under the Tories and nearly four million women born in the 1950s had their pensions robbed.
"The scandalous state of the care system is perhaps the biggest crisis facing our country. Labour will build a new National Care Service with free care for those who need it at the heart."
Join our new commenting forum
Join thought-provoking conversations, follow other Independent readers and see their replies