Jeremy Corbyn: Labour members will have a 'big say' over Trident policy
Labour leader is considering holding a one-off membership vote on Trident policy 
Matt Dathan
Online political reporter
Monday 11 January 2016 12:03 Comments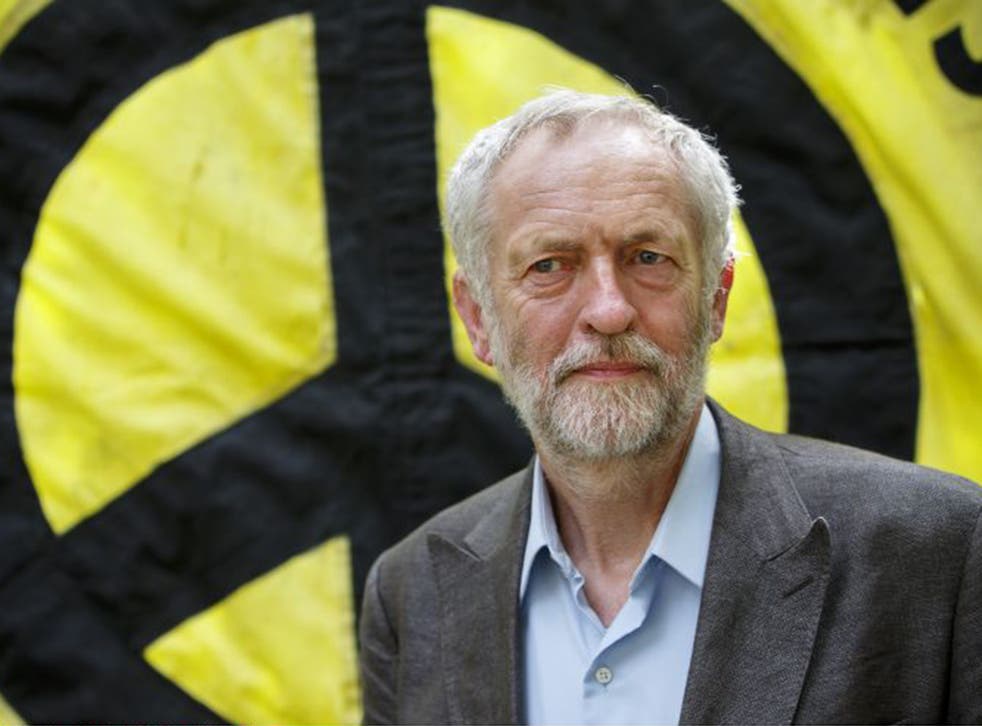 Jeremy Corbyn has pledged to give Labour members a "big say" over the party's Trident policy, risking deeper splits with MPs and his Shadow Cabinet.
The life-long unilateralist said he was considering how to change the party's policy on the issue, which currently supports the renewal of Britain's fleet of four Trident ballistic missile submarines.
Mr Corbyn said party policy will either be determined by an individual vote with members or a vote at party conference.
"I want members to have a big say in it," he told the Today programme.
"Whether that comes as a vote of individual members or a vote of conference, that will be decided. I haven't made up my mind on that.
"My whole election programme was based on the need for ordinary people to be able to participate much more in politics so that leaders don't go away and write policy, that executive groups don't go off and decide what the policy is, that ordinary people do."

"Any policy has to be comprehensive, it has to start from the basis that we are signed up to the nuclear non-proliferation treaty, itself a creation of the 1960s Labour government of Harold Wilson, and there also has to be a policy of what we do to ensure protection of skills and jobs throughout British industry that are in some part reliant on the whole Trident nuclear programme," he said.
"But if we want to live in a nuclear-free world we have to recognise that we have to make a contribution to it.
"Renewing Trident, in my view, goes against the fundamental spirit of the nuclear non-proliferation treaty which requires the five declared nuclear states not to renew their nuclear weapons systems."
By reiterating his determination to change party policy on Trident Mr Corbyn has risked dividing the party further. On Sunday three Shadow Cabinet ministers refused to rule out resigning if party policy is changed to opposing renewal.
In pictures: Jeremy Corbyn reshuffle

Show all 11
Mr Corbyn rebutted arguments from internal opponents who argue they are simply following current party policy to support Trident renewal. "I also have a mandate from the election that I received as leader and that now has to be debated in the party," he said.
He failed to secure a vote on Trident at last September's Labour party conference but is currently drawing up plans on how to change the party's policy-making process, which is likely to give more power to the ruling National Executive Committee, which is markedly less supportive of renewing Britain's nuclear deterrent than MPs.
Mr Corbyn will have to overcome stiff opposition from not just his own MPs but two of the three biggest Labour-affiliated unions - Unite and GMB, who support Trident renewal due to the thousands of jobs that rely on it.
With the Government considering calling a vote on renewing the country's current fleet of nuclear weapons as early as April, the Labour leadership will have to act swiftly if it wants to change the party's official policy and be able to enforce the party whip on its 232 MPs.
Asked whether he was planning to attend an anti-Trident rally in March - organised by the Campaign for Nuclear Disarmament and the controversial Stop the War Coalition - Mr Corbyn would only say: "I'm supportive of the rally... we'll see what happens."
Register for free to continue reading
Registration is a free and easy way to support our truly independent journalism
By registering, you will also enjoy limited access to Premium articles, exclusive newsletters, commenting, and virtual events with our leading journalists
Already have an account? sign in
Register for free to continue reading
Registration is a free and easy way to support our truly independent journalism
By registering, you will also enjoy limited access to Premium articles, exclusive newsletters, commenting, and virtual events with our leading journalists
Already have an account? sign in
Join our new commenting forum
Join thought-provoking conversations, follow other Independent readers and see their replies