Jeremy Corbyn signals that some Labour MPs may lose their seats in reselections
It comes after MPs urged him to stamp out talk of MPs losing seats following his big leadership win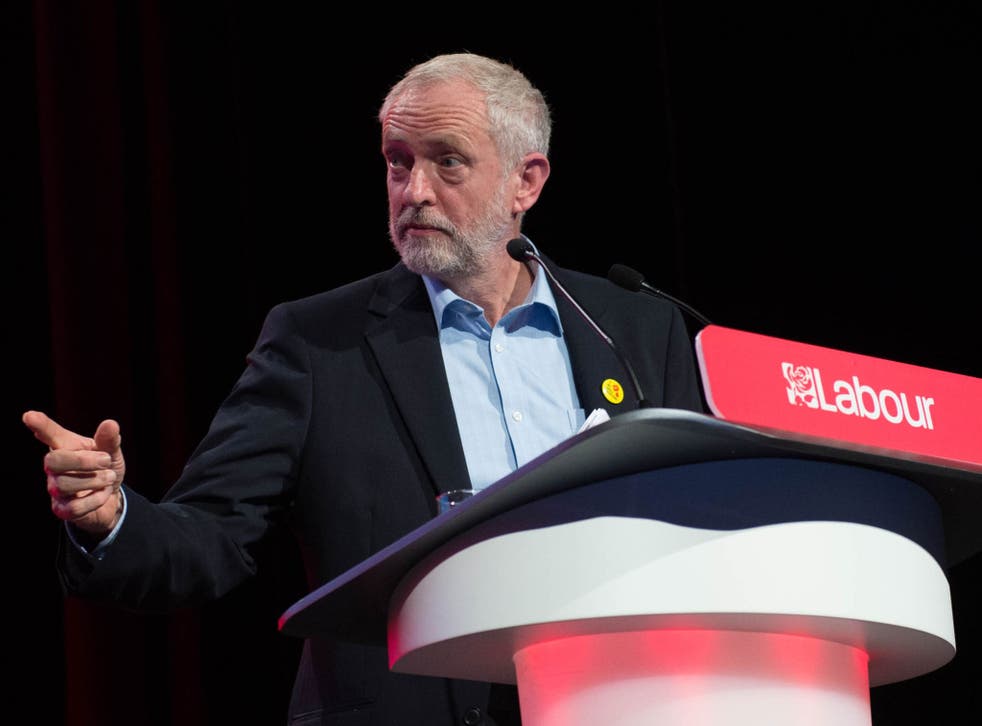 Jeremy Corbyn has stopped short of ruling out some MPs losing seats in Labour reselections, saying only that he believes the "vast majority" will be alright.
The strengthened Labour leader said that following a redrawing of boundaries, MPs will face members in newly-drawn seats who will then make a "democratic" choice over their future.
It comes after MPs called on Mr Corbyn to stamp out talk of deselections following his emphatic win over Owen Smith in the Labour leadership contest.
Many MPs fear that left-wingers and Mr Corbyn's army of supporters from the Momentum activist group will flood into their seats and force them out when an opportunity for a reselection vote comes.
Speaking on BBC's Andrew Marr Show on the first day of Labour's annual conference in Liverpool, Mr Corbyn insisted the party was "quite united" on policy, and said it was time to "move on" from the bruising exchanges of the leadership contest.
Asked whether he wanted sitting MPs reinstated after the upcoming redrawing of boundaries, or if he would prefer a set of candidates with views closer to his own, Mr Corbyn said: "Listen, I wish [sitting MPs] well.
"The relationship between an MP and their constituency is a complex one, not necessary a policy tick-box exercise. It's also the relationships, the community, the effectiveness of representation.
"Let's have a democratic discussion and, I think, the vast majority of MPs will have no problem whatsoever."
Meanwhile, close Corbyn ally Diane Abbott insisted the leader was not planning a purge of his critics. The shadow health secretary called on MPs to listen to the party and come together behind their leader.
Corbyn re-elected as leader
She told Sky News's Murnaghan: "This talk about deselection is coming from Jeremy's enemies. It's not coming from Jeremy at all.
"There will be selections because of the boundary changes. We are a democratic party, constituency parties choose their representative. We are not intervening from the centre.
"There is no question about deselection. There's not going to be a purge."
Ms Abbott said that the leadership team now needed to "press the reset button" and was responding to criticism by taking action to ensure that Mr Corbyn's office "improves its operation and is more responsive".
She said: "I think we have to learn from our mistakes as a leadership team and go on, it's about pressing the reset button.
"We are willing to listen to constructive criticism."
Join our new commenting forum
Join thought-provoking conversations, follow other Independent readers and see their replies