Jeremy Corbyn says he will tell Labour MPs to vote in favour of starting Brexit
The Labour leader says his MPs will be 'asked' to back a Bill to trigger the Article 50 exit clause - but any rebels may escape punishment
Rob Merrick
Deputy Political Editor
Thursday 19 January 2017 16:16 Comments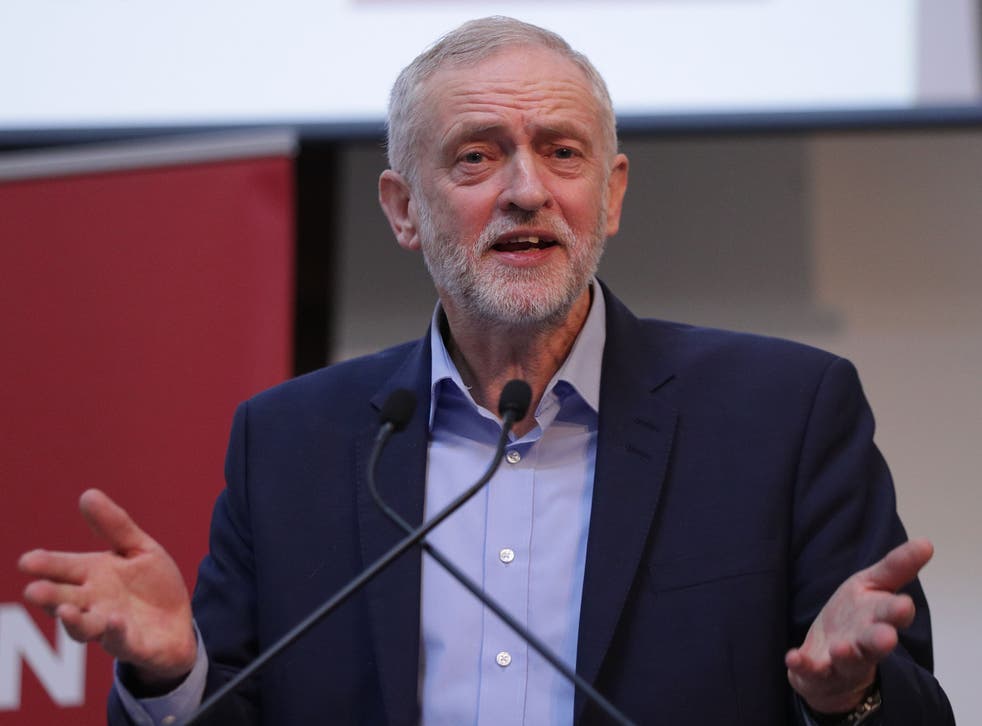 Labour MPs will be told to vote for a Bill to start Brexit, Jeremy Corbyn has said for the first time.
The Labour leader confirmed he would expect his MPs to back Theresa May when she triggers Article 50 and starts the two-year exit process.
However, Mr Corbyn said Labour MPs would only be "asked" – rather than strongly whipped – to do so, suggesting any rebels will escape punishment.
About five have said publicly they will vote against Article 50 and four Shadow Cabinet members are rumoured to be considering revolt.
Until now, Labour had said only that it would not block the legislation, leaving open the possibility that it would abstain in the Commons vote.
But Mr Corbyn, speaking to Sky News, said: "It's very clear, the referendum made a decision that Britain is to leave the European Union.
"It wasn't to destroy jobs or living standards or communities, but it was to leave the European Union and have a different relationship in the future.
"I've made it very clear, the Labour Party accepts and respects the decision of the British people. We will not block Article 50."
Theresa May and Jeremy Corbyn clash on free trade after Brexit
Asked if that meant a three-line whip to force Labour MPs into line, Mr Corbyn replied: "It means Labour MPs will be asked to vote in that direction next week or whenever the vote comes up."
The stance was immediately condemned by Tim Farron, the Liberal Democrat leader, who accused Labour of "helping the Conservatives take us out of Europe".
He said: "Labour's claim to be the official Opposition must break the Trade Descriptions Act.
"Not only did Jeremy Corbyn fail to campaign against Brexit in the referendum, he is now actively helping Liam Fox, Boris Johnson and David Davis to pull Britain out of the Single Market at a huge cost to jobs and prosperity.
Last month, 23 Labour MPs defied Mr Corbyn in a vote to force Ms May to reveal her Brexit plans, because it also meant support for triggering Article 50.
Three – Tulip Siddiq, Catherine West and Daniel Zeichner – are frontbenchers, who were allowed to keep their jobs.
The next vote is likely to be on hastily-drawn up legislation – rather than a simple motion – in line with an expected Supreme Court ruling against the Government next Tuesday.
Register for free to continue reading
Registration is a free and easy way to support our truly independent journalism
By registering, you will also enjoy limited access to Premium articles, exclusive newsletters, commenting, and virtual events with our leading journalists
Already have an account? sign in
Join our new commenting forum
Join thought-provoking conversations, follow other Independent readers and see their replies