Jeremy Corbyn snubbed by Labour MPs in 'most impressive parliamentarian' poll
Conservative PM Theresa May ranks higher among opposition MPs than party leader
Benjamin Kentish
Thursday 25 August 2016 16:37 Comments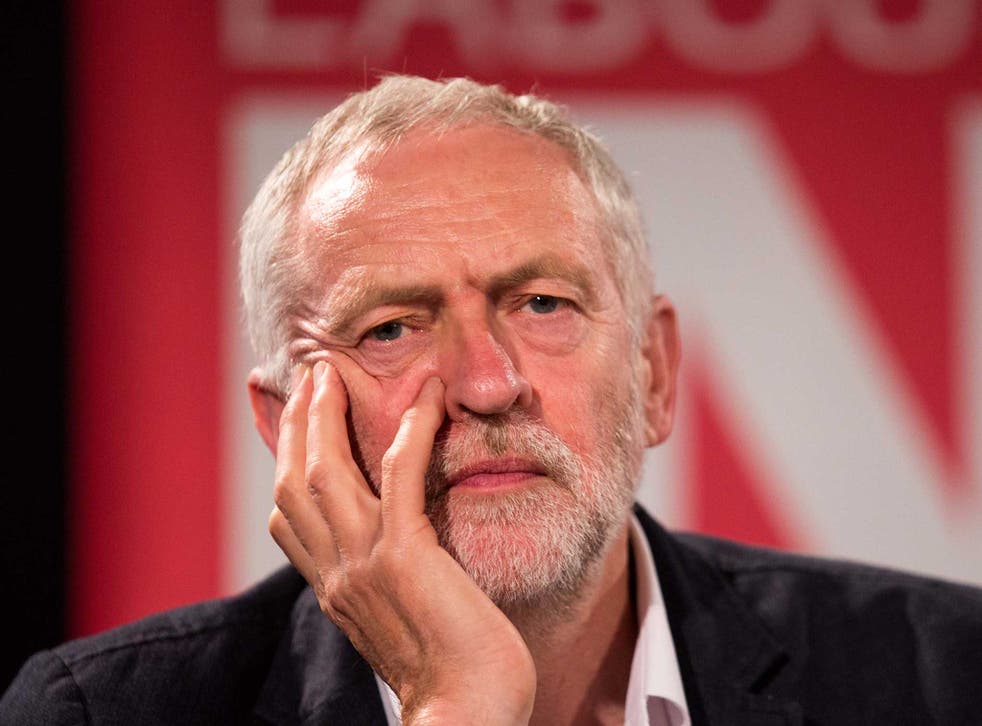 Not one of Labour MP backed Jeremy Corbyn when asked to name the UK's most impressive parliamentarian this year, a survey has revealed
The Ipsos Mori poll asked a sample of 101 members of parliament which of their colleagues had most impressed them over the preceding 12 months.
The apparent absence of support for Mr Corbyn follows repeated criticism of his leadership abilities from his own MPs.
Labour leadership contest: Jeremy Corbyn vs Owen Smith

Show all 8
Labour MPs found Theresa May significantly more impressive than their own leader, with a third saying the new Prime Minister had most impressed them.
Ms May and former Prime Minister David Cameron topped the poll among all MPs, with 26% deeming Mr Cameron the most impressive compared with 25% for Ms May.
In third place was Tory backbencher Jacob Rees-Mogg, who has established himself as an expert on constitutional issues. Scottish National Party leader Angus Robertson came fourth.
The most respected Labour MP among fellow parliamentarians was Hilary Benn, whose sacking by Mr Corbyn in June triggered a mass resignation from the Shadow Cabinet.
A number of other Labour MPs came ahead of Mr Corbyn, including leadership contender Owen Smith and Shadow Chancellor John McDonnell.
Sadiq Khan booed at Jeremy Corbyn rally
Previous Labour leaders Tony Blair, Gordon Brown and Ed Miliband had all received positive mentions from their own MPs.
Ben Page, Chief Executive of Ipsos MORI, said: "The latest results from our annual survey of MPs are frankly unprecedented. Never before has a party leader received such low ratings from fellow MPs, but it is not surprising given the difficulties Jeremy Corbyn has had with the PLP."
But the survey is unlikely to top Mr Corbyn's list of worries after a week in which his claims about a train journey to Newcastle have been heavily questioned. A Corbyn campaign video apparently showing the leader being forced to sit on the floor of a "ram-packed" train was undermined when Virgin Trains released CCTV images appearing to show his team walking past a number of empty seats.
And his claim on Wednesday to have received a message of support from former US presidential candidate Bernie Sanders was later denied by Mr Sanders' spokesman.
Despite struggling to win over his party's MPs, Mr Corbyn seems set to be re-elected as Labour leader when the result of the party's leadership contest is announced on 24 September. Ballot papers were distributed to members and supporters this week.
Register for free to continue reading
Registration is a free and easy way to support our truly independent journalism
By registering, you will also enjoy limited access to Premium articles, exclusive newsletters, commenting, and virtual events with our leading journalists
Already have an account? sign in
Join our new commenting forum
Join thought-provoking conversations, follow other Independent readers and see their replies