Jeremy Corbyn supporters launch campaign to bring back Labour's historic Clause IV and 'end capitalism'
'New Labour is dead...it is time to bring back bold socialist policies,' says Labour4Clause4 group as it demands reversal of Tony Blair's symbolic reform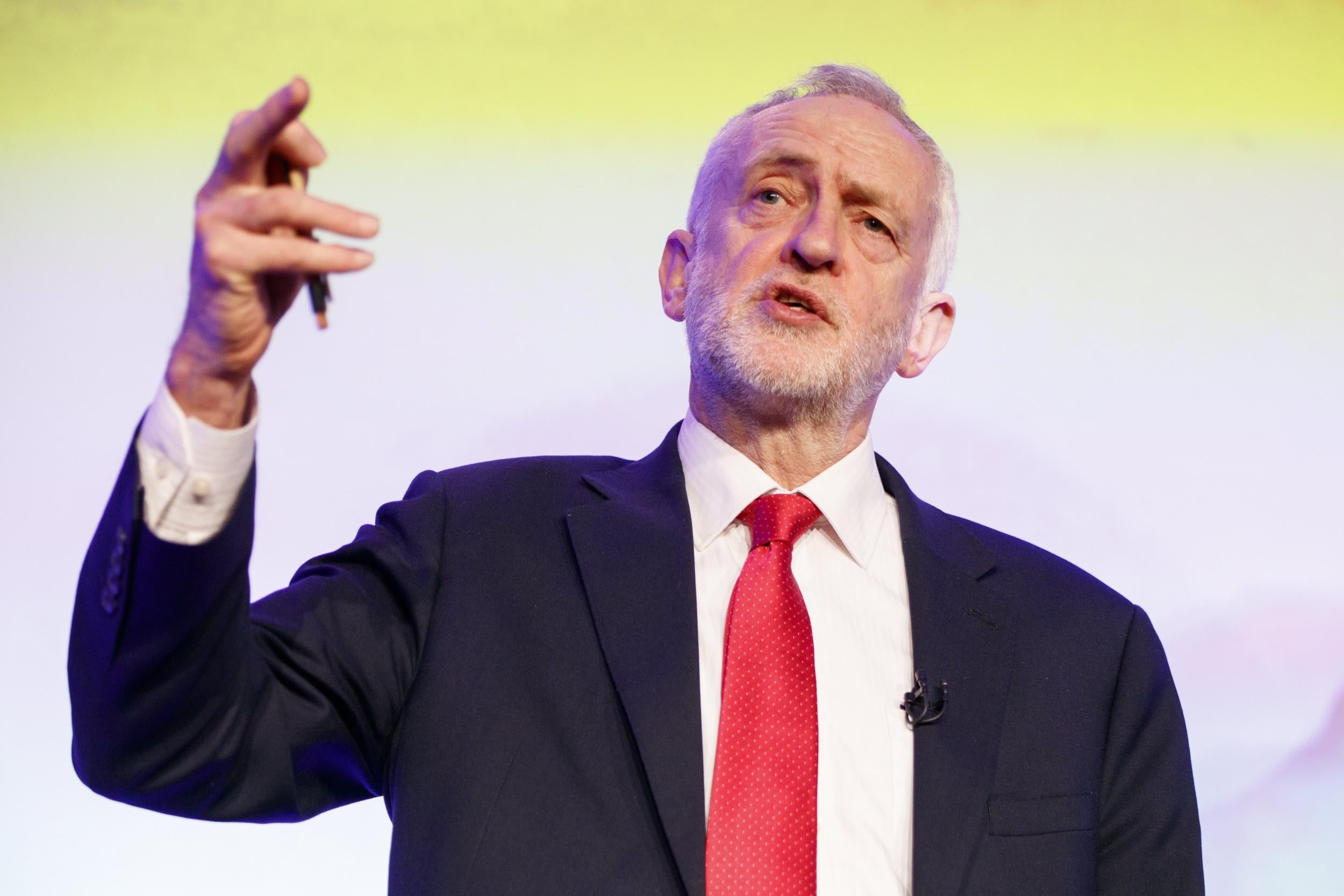 Hundreds of supporters of Jeremy Corbyn have launched a campaign to reinstate the historic Clause IV of Labour's constitution in an attempt to "end capitalism and bring about the socialist transformation of society"
Labour MPs, councillors and activists have joined forces with senior trade unionists to form the Labour4Clause4 group, which wants to force future Labour governments to stick to socialist policies.
Bringing back the controversial clause would symbolise the death of New Labour and the end of Tony Blair's legacy on the party.
The old Clause IV was famously replaced by Mr Blair in 1995 as he attempted to reform Labour and broaden its appeal.
After a long internal fight, he and his allies removed a commitment to state-run industries that had been part of the party's aims since 1918. The change became symbolic of New Labour's modernisation agenda.
However, as Mr Corbyn strengthens his grip on the party there are now mounting calls for the original wording to be reinstated in order to ensure that building a state-controlled economy becomes Labour's "main aim".
The current Clause IV says Labour is a "democratic socialist party" that "believes that by the strength of our common endeavour we achieve more than we achieve alone". It commits to placing power and opportunity "in the hands of the many not the few" but makes no mention of nationalised industries.
Restoring the original pledge would mean bringing back a commitment to "common ownership of the means of production, distribution and exchange" and "popular administration and control of each industry or service".
Mr Corbyn has previously floated the prospect of reinstating the original Clause IV. Speaking in 2015, he said: "I think we should talk about what the objectives of the party are, whether that's restoring Clause IV as it was originally written or it's a different one."
Should I vote Labour? Corbyn's biggest policies explained
Show all 9
More recently the Labour leader has played down suggestions he could attempt to rewrite the clause.
The Labour4Clause4 campaign has been backed by Labour MPs Dennis Skinner, Ian Mearns and Ronnie Campbell, as well as officials from several trade unions, including Unite and the RMT. Film director Ken Loach has also endorsed the demands.
In a public statement, the campaign's supporters say Clause IV was "Labour's original commitment to end capitalism and bring about the socialist transformation of society", before the pledge was ditched by Tony Blair.
Mr Blair had sought to "destroy the Labour Party as a socialist party" and had "championed" privatisation, they said.
They continued: "Now New Labour is dead. The party has been transformed under Jeremy Corbyn's leadership. It is time to bring back bold socialist policies.
"We must learn the lessons of past Labour governments. You cannot plan what you do not control. And you do not control what you do not own."
John McDonnell: 'Nationalisation will be 'cost neutral''
The group said polling has revealed widespread support for Labour's promise to nationalise the railways, energy and water. It said half of voters also want to see the government take over the banks.
Labour4Clause4 called on the party to go further and vow to take control of "the key profitable sectors – the commanding heights of the economy" in order to build a "socialist planned economy". This should include nationalising the banks, land, transport, post, telecommunications and construction, and placing them under "democratic workers' control and management" without paying any compensation to current "fat cat" owners, it said.
Quoting Labour's 1974 manifesto, the group said: "We need a Labour government committed to fully carrying out the socialist transformation of society, as encapsulated in Clause IV. This would mean 'a fundamental and irreversible shift in the balance of wealth and power in favour of working people and their families'."
Asked whether Labour has any plans to bring back the original Clause IV, a spokesman for Mr Corbyn referred The Independent to comments made by the Labour leader last year, when he said his priority was developing policy rather than rewriting party documents.
"It's time for a conversation about policy development – we have the principles," Mr Corbyn said last October. "We don't need to be rewriting our constitution."
Join our commenting forum
Join thought-provoking conversations, follow other Independent readers and see their replies