Jeremy Corbyn 'appointed and sacked shadow minister without telling her while she was having cancer treatment'
Jeremy Corbyn has denied Ms Debbonaire was sacked, saying the issue has arisen following a 'miscommunication'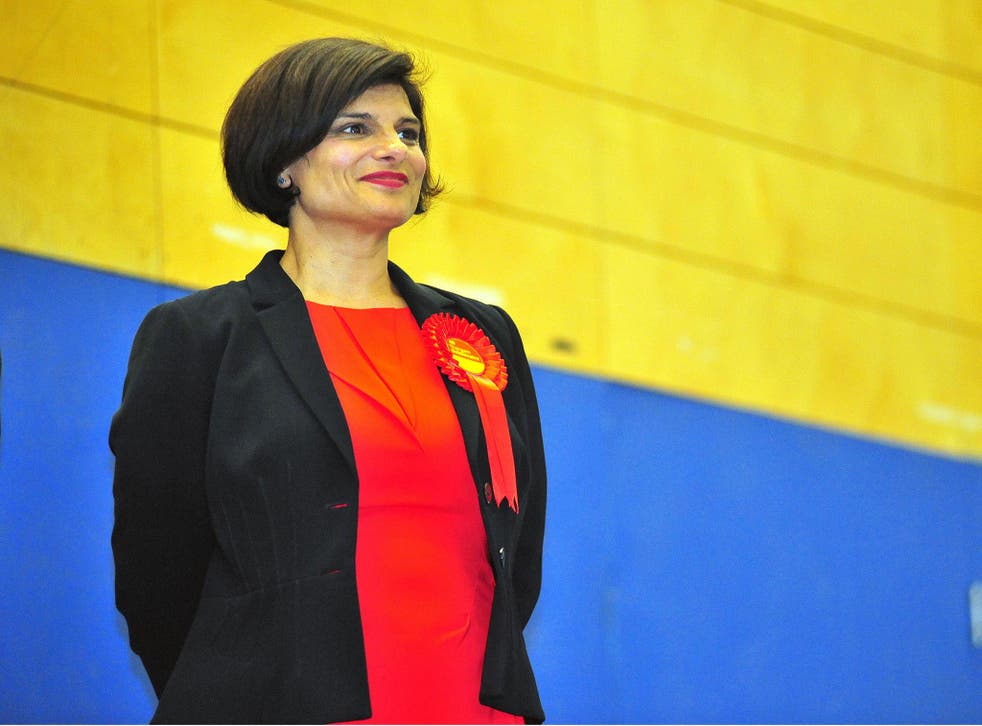 Jeremy Corbyn appointed an MP to the Shadow Cabinet without telling her and while she was undergoing treatment for cancer, it has been claimed.
Thangam Debbonaire, who was diagnosed with breast cancer last year, made the allegations in a post on social media. She wrote: "Dear everyone who has asked me what my problems are with Corbyn's leadership, Here is my experience.
"Mr Corbyn appointed me and press released this without my knowledge or consent while I was in the middle of cancer treatment. He then sacked me the next day when he realised he had given away part of someone else's role. But didn't bother to tell me that either.
Corbyn disappointed with NEC's regulations for Labour leadership election
"By then my office had been besieged by press and the story was out that I was shadow minister. I decided to make the best of it and to serve. I worked on his arts policy while I was still having treatment but in Bristol. When I went back to Westminster, I discovered that he had sacked me but hadn't told me and did not have any ideas for how I was supposed to explain it to Bristol West members or constituents."
Ms Debbonaire, who represents the Bristol West constituency, was diagnosed with breast cancer six weeks after winning the seat in the May 2015 election. She began treatment shortly after and began working part time to balance treatment with constituency duties, before returning to the House of Commons in March of this year.
She said that MP Maria Eagle intervened following her surprise sacking from the front bench and told Mr Corbyn he could reappoint her in order for her to continue in the brief, which she did until resigning following the EU referendum. After her resignation, she joined 171 other MPs in a non-confidence vote against him.
She added: "The reason I then voted no confidence in him as leader is because I have no confidence in him as leader. See above. Plus I had found out from other front bench women how unwilling and unable Corbyn is to communicate with, listen to or work with anyone outside his narrow group."
Ms Debbonaire said that she "profoundly wished" that she would not have to discuss the issue publically but had decided that people "have a right to know the truth about what Corbyn's leadership is like."
UK news in pictures

Show all 50
Tensions are escalating within the Labour party as Angela Eagle and Owen Smith are both mounting leadership challenges. Mr Corbyn has pledged to continue in the role despite opposition from MPs, as he retains support among party members.
A spokesperson for Mr Corbyn told The Independent: "There was some miscommunication over Thangam's appointment as shadow minister for the arts, but at no point was she sacked."
The Independent has approached Ms Debbonaire for comment.
Register for free to continue reading
Registration is a free and easy way to support our truly independent journalism
By registering, you will also enjoy limited access to Premium articles, exclusive newsletters, commenting, and virtual events with our leading journalists
Already have an account? sign in
Register for free to continue reading
Registration is a free and easy way to support our truly independent journalism
By registering, you will also enjoy limited access to Premium articles, exclusive newsletters, commenting, and virtual events with our leading journalists
Already have an account? sign in
Join our new commenting forum
Join thought-provoking conversations, follow other Independent readers and see their replies