Jeremy Corbyn launches his Labour leadership campaign as Owen Smith admits he fears party split
One senior Labour source says: 'The contest is save Corbyn and sod reality versus Save Labour as a national organisation, viable opposition, and potential Government'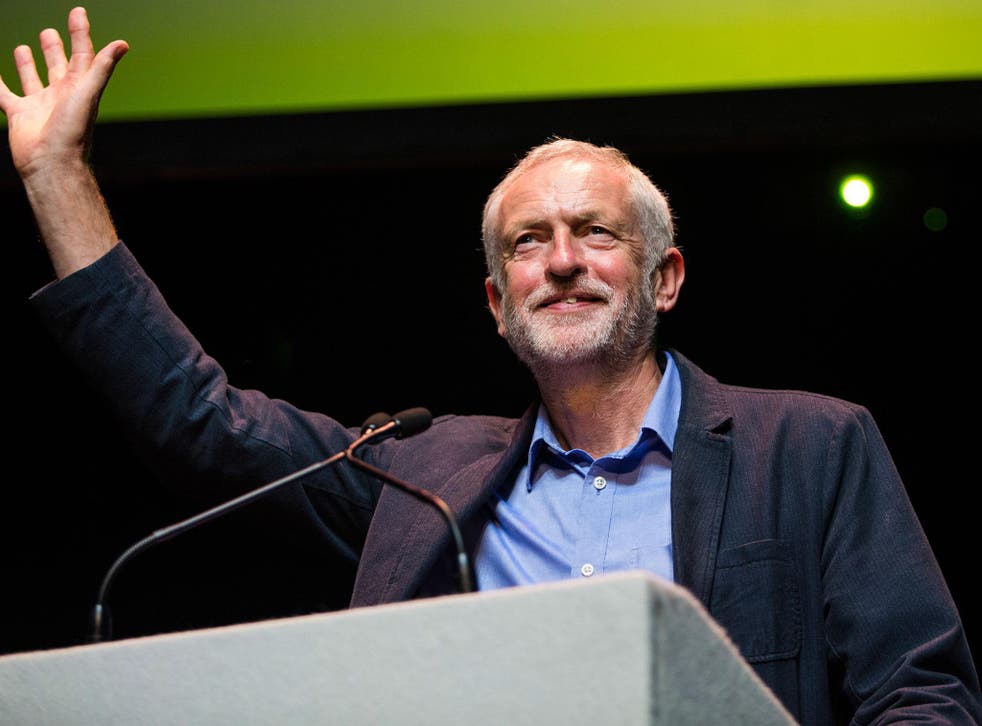 Jeremy Corbyn has publicly launched his campaign to remain leader of the Labour Party as his rival in the race said he was "genuinely afraid" of a split in the party following weeks of bitter recriminations on all sides.
Speaking to a 1,700-strong rally of supporters in Salford, Mr Corbyn hailed a surge in the party's membership and said there would be "many more" campaigns to wage against student debt and the rising tide of homelessness in Britain.
"Some people don't get this yet," he said. "They think a movement is something instead of parliamentary politics. It's not. It's what makes a Labour government possible". It is, however, unclear how many of the 180,000 new registered supporters have joined the party to either support Mr Corbyn or pledge allegiance to his rival and the former shadow Work and Pensions Secretary Owen Smith.
The Labour leader also celebrated the party winning a town council seat from Ukip in Ramsgate on Thursday. But one senior Labour source was less optimistic about the leadership battle. They told The Independent: "The contest is Save Corbyn and sod reality versus Save Labour as a national organisation, viable Opposition, [and] potential Government.
"Owen will make a real fight of that and put Corbyn under pressure, unlike 2015. And while he's certainly running to win, he's also running to 'rally the rational' so that we get an organisation and network of supporters in CLP's [Constituency Labour Party] and Unions that will take on Momentum with ideas, action and the ability to show that there's more to socialism than going perpetually to demos," the source added.
Mr Corbyn also used his speech to reiterate his commitment to challenge the "five ills" of 21st century Britain: inequality, neglect, insecurity, prejudice, and discrimination. Echoing the five "giant evils" identified by the social reformer William Beveridge in the 1940s, the Labour leader claimed that throughout his campaign he would match each of these ills with a policy solution.
Speaking before Mr Corbyn took to the stage at the Lowry Centre, Mr Smith said he was "genuinely afraid" of a split in the party.
"We are in my view the greatest institution for social justice, for economic fairness…that our country has ever seen. So for us to be in such a low place, for us to be teetering on the brink of what I fear could be a split in our party, the destruction of our party and the parting of waters that would allow radical right wing parties… to sweep into the gap that we would leave – that is something that should leave all of us genuinely afraid," he said.
In his speech Mr Smith also pledged to ensure that half of Labour's shadow Cabinet and half of the party's MPs are women if he succeeds in toppling Mr Corbyn in the contest. Speaking to supporters in Lewisham, Mr Smith, who has attempted to assure members that he is just as radical as the current leader, also promised to make sure that at least half of the great offices of state – are held by women.
Putting gender equality at the forefront of his campaign for Labour leader, Mr Smith said he would start a misogyny task force if he were elected. "The examples of misogyny we have seen in the Labour Party recently have been completely unacceptable," he said. "I won't stand for it and under my leadership we will have a zero tolerance approach.
"It's not enough for a leader to just offer warm words, we need action, which is why if I am elected, in the first week I'll take action, by putting in place a high level task force to bring forward firm recommendations for rooting out misogyny. It will be made up of women from across our movement, young members, councillors, long standing activists, MPs – empowered to help us stamp out this problem."
His comments came after 44 female Labour MPs wrote to Mr Corbyn in a letter organised by backbencher Paula Sherriff complaining at his "inadequate" response to the abuse. "Rape threats, death threats, smashed cars and bricks through windows are disgusting and totally unacceptable in any situation," they wrote.
"This is acknowledged by all factions, yet the simple words of condemnation offered in response are inadequate. We expect swift and tangible action against those who commit such acts."
Responding to the accusation at the rally in Salford, Mr Corbyn said: "We have to be very disciplined about what we're doing," he said. "I don't do any personal abuse of anybody…ever… I don't respond to it because I'm not prepared to lower the level of debate to that sort."
Register for free to continue reading
Registration is a free and easy way to support our truly independent journalism
By registering, you will also enjoy limited access to Premium articles, exclusive newsletters, commenting, and virtual events with our leading journalists
Already have an account? sign in
Register for free to continue reading
Registration is a free and easy way to support our truly independent journalism
By registering, you will also enjoy limited access to Premium articles, exclusive newsletters, commenting, and virtual events with our leading journalists
Already have an account? sign in
Join our new commenting forum
Join thought-provoking conversations, follow other Independent readers and see their replies