Jeremy Corbyn supporters urged to use Labour NEC elections to cement his hold on party
Momentum emails supporters urging them to back Grassroots Alliance section of party and block 'right' wing candidates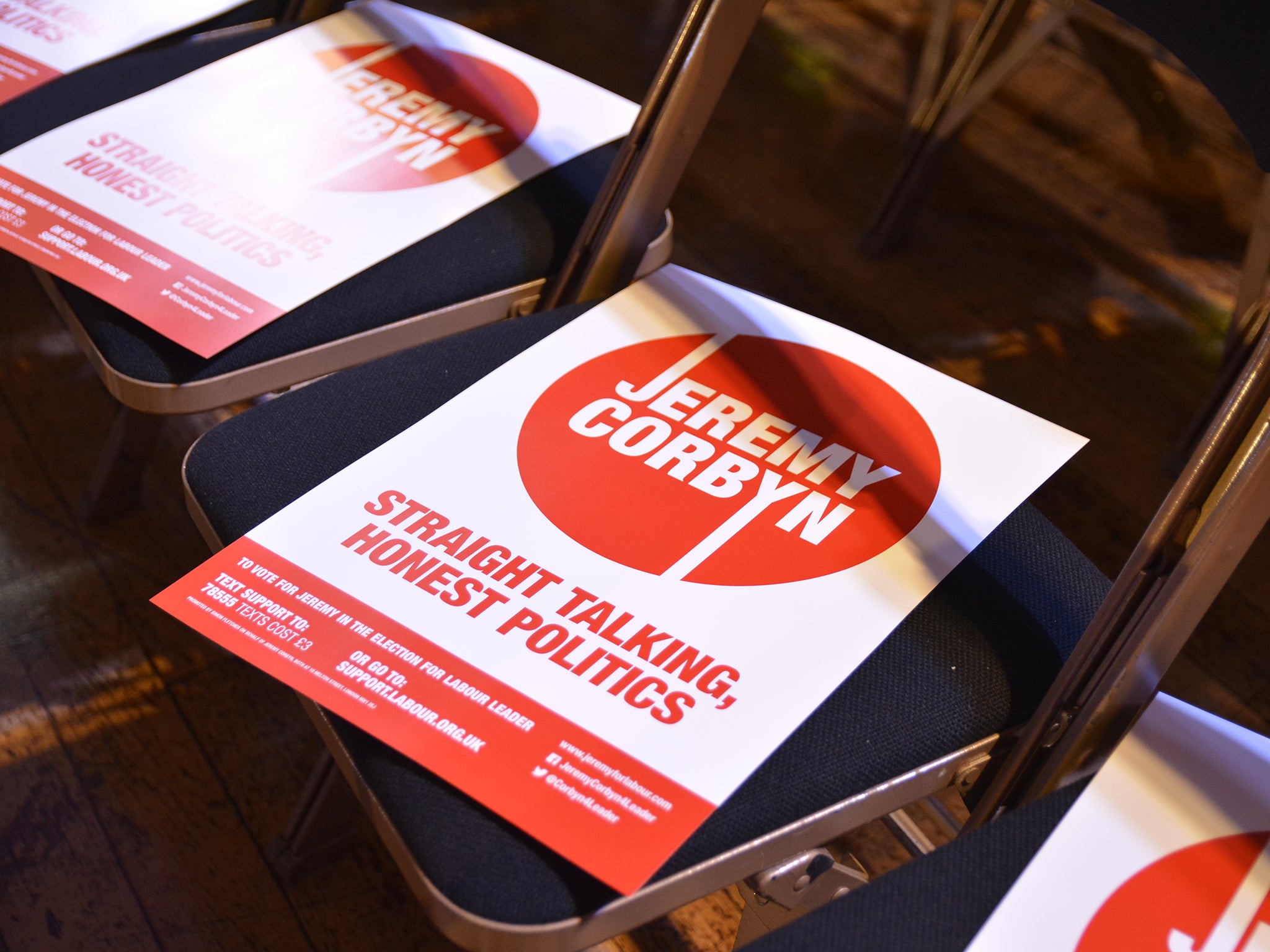 Supporters of Jeremy Corbyn have been urged to use upcoming elections for Labour's ruling National Executive Committee (NEC) to cement his hold on the party and block "right" wing candidates.
Momentum, the network which emerged from Mr Corbyn's leadership campaign, emailed supporters this week urging them to back six current and prospective NEC members from the Centre Left Grassroots Alliance section of the party.
"Other left wing candidates have withdrawn in their favour and the only other candidates with any realistic chance of winning are those backed by groups on the right of the party – Labour First and Progress." the email states, warning supporters that it will be "crucial that candidates who support Jeremy" are elected to the NEC.
Mr Corbyn's allies in the party fear that MPs dissatisfied with his leadership could stage a coup if Labour performs badly in May's elections. Party rules are unclear as to whether Mr Corbyn would automatically stand in any leadership election and control of the NEC is seen as a vital step in securing any rule-changes that may be needed.
Opponents of Jeremy Corbyn's leadership have also portrayed the NEC election as a battle between the left and right of the party. Luke Akehurst, of the Labour First group, who is also standing for the NEC, has pledged to "fight against Hard Left factionalism" and stop "the Momentum faction from becoming a bridgehead back into the party for the entryist far left."
Labour's hopes ahead of Scottish, Welsh and English council elections in May were given a boost as an ICM poll showed the party four points up, level with the Conservative government on 36 points.
The polling company urged caution saying that, had a new modelling method been applied, the Conservatives' would have a three-point lead, but the figure is likely to be seized upon by the Labour leader's supporters.
The Momentum-backed candidates for the NEC include former London mayor and Corbyn-ally Ken Livingstone, who already sits on the NEC, and Welsh Labour Grassroots chairman Darren Williams.
Mr Williams was forced to apologise in 2013 after joking that Tony Blair should share Margaret Thatcher's coffin. Another Momentum-backed candidate, Christine Shawcroft, was briefly suspended last year after publicly supporting disgraced Tower Hamlets mayor Lutfur Rahman, who was found guilty of election fraud in April last year.
Ms Shawcroft was reinstated and faced no disciplinary action following a party investigation.
Join our commenting forum
Join thought-provoking conversations, follow other Independent readers and see their replies