Jeremy Corbyn names and shames energy company which sponsored Labour conference over 'late payments'
Labour leader did not hold back from criticising EON, who paid to have a stall at the 2016 party conference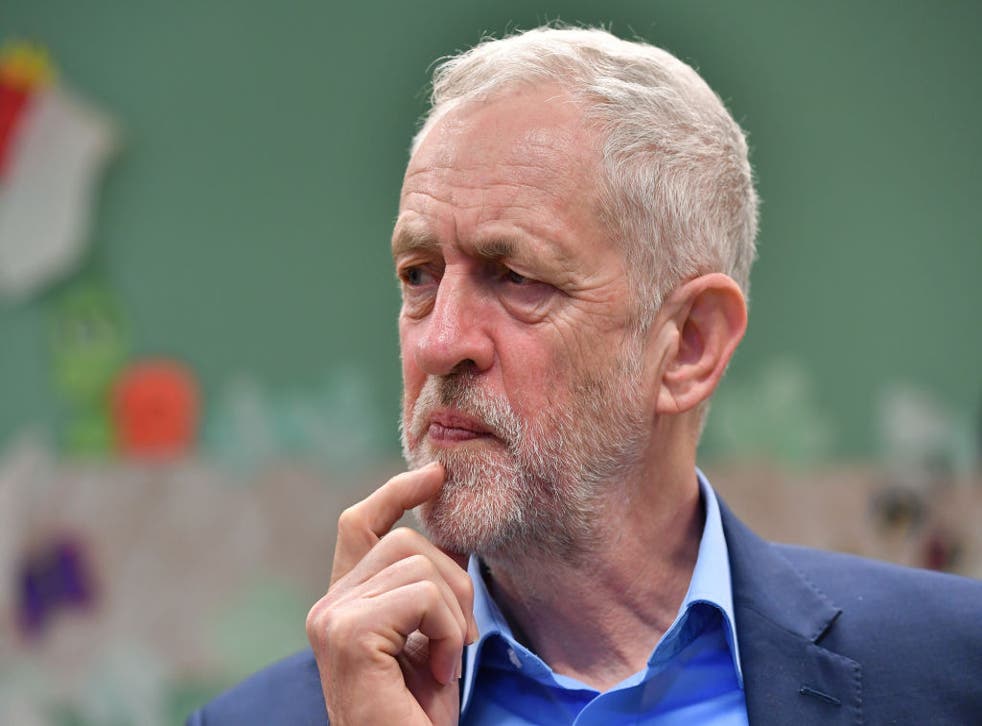 Labour leader Jeremy Corbyn named and shamed energy giant E.ON as one of the firms he said is guilty of making late payments to its suppliers – despite the fact the energy giant sponsored an event at the party conference in 2016.
E.ON's Director of Strategy and Regulation was inside the conference room alongside Labour MPs at the event in Liverpool, having paid several thousand pounds to be there.
That did not stop Mr Corbyn from criticising the corporation in a speech where he vowed to crack down on firms which he says profit from withholding more than £26 billion from suppliers through late payment and drive around 50,000 small firms out of business annually.
Other firms he named and shamed included Capita, BT Group, Vodafone, National Grid and Marks & Spencer.
"Cash is king for any business, and big companies are managing their cash by borrowing – interest free - from their suppliers," Mr Corbyn said at a Federation for Small Businesses event.
"Some of the biggest names in business are holding cash piles that don't actually belong to them.
"It's a national scandal. And it's stopping businesses from growing and causing thousands to go bust every year. It kills jobs and holds back economic growth."
Labour said Mr Corbyn's attack on the corporations was based on data from current Experian credit reports, which identified payment beyond terms, normally 30-60 days, by big companies.
In the figures quoted by Labour, German energy giant E.On was said to have gone 78 days over terms, M&S went 72 days beyond terms, Capita 82 days and the National Grid as long as 119 days. Others mentioned by Corbyn were 89 days for BT and 84 days for Vodafone.
Credit agency Experian said the data should be treated with caution, however, because the figures only take into account invoices which are settled late and do not take into account those paid on time, meaning they do not represent an aggregate.
Several of the companies named by Mr Corbyn, including M&S, Capita and BT, disputed the figures in the speech.
An M&S spokesperson said: "We don't recognise these numbers at all. Over 99% of our supplier invoices are paid on time and we are signatories to the prompt payment code."
The most ridiculous claims made about Jeremy Corbyn

Show all 11
This is not the first time E.ON has been criticised by a Labour leader.
Ed Milliband took the "big six" energy firms, who include E.ON, to task for their failure to pass on reductions in the cost of fuel to customers, saying they were "part of the problem, not the solution."
But this did not prevent E.ON from reportedly being allowed to build "a kind of wendy house" at the Labour Conference in 2014 at a cost of several thousand pounds, where the company is said to have defended its pricing strategy, according to Vice magazine.
The final decision on exhibitors at the party's conference is taken by the Labour National Executive Committee (NEC), which Mr Corbyn chairs.
McDonald's was blocked from exhibiting at the Liverpool conference, a move criticised as "snobbish" by some commentators.
The decision to turn down McDonald's was reportedly motivated by concerns over public health and the connection between fast food and the UK's obesity epidemic.
Join our new commenting forum
Join thought-provoking conversations, follow other Independent readers and see their replies