Jeremy Corbyn: New Labour leader aiming to appoint cabinet as early as 14 September
Corbyn pulled out of the Andrew Marr Show to ensure he can focus fully on putting a frontbench team together to 'bring this government down'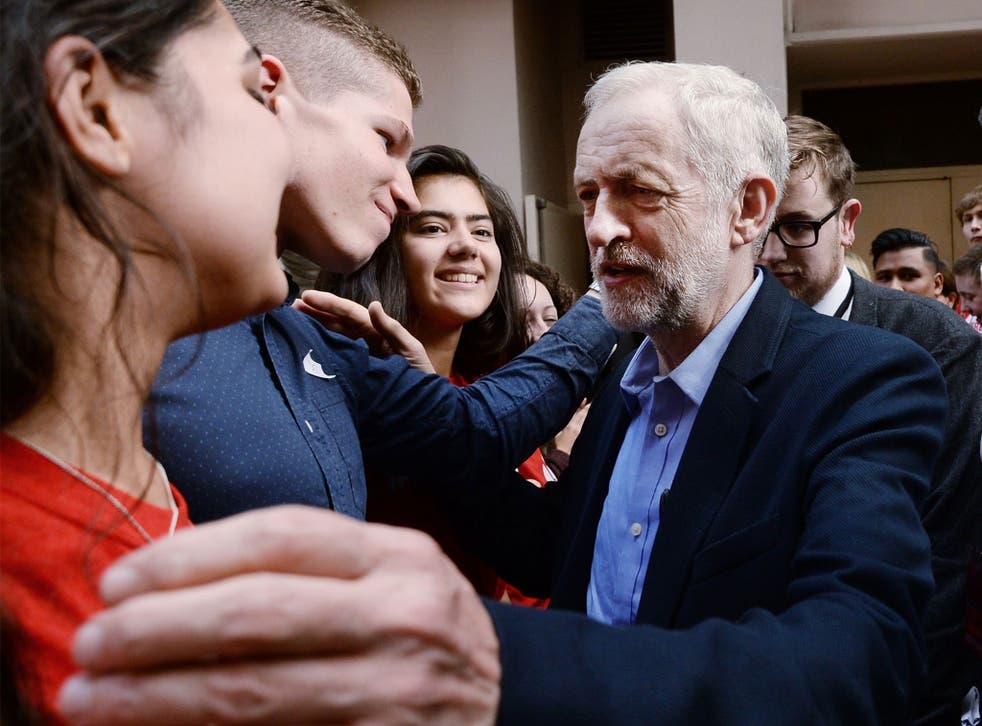 Jeremy Corbyn is aiming to appoint his shadow cabinet as early as 14 September, his team have said.
The new Labour leader has pulled out of BBC's flagship current affairs programme – the Andrew Marr Show – to ensure he can focus fully on putting a frontbench team together to "bring this government down," John McDonnell, his campaign agent and fellow Labour MP said.
He faces a tough task to persuade a significant number of current shadow ministers to stay, however, and already eight frontbench figures have resigned, including Yvette Cooper, Rachel Reeves and Tristram Hunt.
There are some who are prepared to stay, including shadow Leader of the House, Angela Eagle, who has been tipped for shadow chancellor.
Hilary Benn, the shadow foreign secretary and leadership rival Andy Burnham could be persuaded to serve under Mr Corbyn, but will need persuading.
Only around 20 MPs are believed to have voted for Mr Corbyn in the leadership election, despite a further 15 MPs handing him their nomination so he could enter the contest.
A handful of senior positions in the shadow cabinet will be reserved for those closest to Mr Corbyn, such as Mr McDonnell, who has been tipped for the position of shadow chancellor or shadow business secretary.
Diane Abbott, another close ally, is almost certain to be handed a senior role. New MPs such as Clive Lewis, Richard Burgon and Cat Smith and Catherine West could be given shadow ministerial roles, but speaking to The Independent, Mr Lewis said inexperienced MPs like him should make way for more senior figures.
He also wants to ensure that Mr Corbyn is able to reach out to all parts of the parliamentary party and would rather sacrifice himself than be part of an exclusively left-wing team.
"I can't believe it, I'm shocked," Mr Lewis said, speaking minutes after Mr Corbyn had won. But asked whether he would accept a shadow cabinet position, he said: "I don't want to do that at this moment – I think we need the ability and experience and he [Corbyn] has to reach out, it must be from all parts of the party. But it's five years, it's a long time."
Cat Smith, another MP elected in May 2015, described Mr Corbyn's victory as "phenomenal" and said his "watch word of unity is going to bring the party together".
She made it clear she would accept a role in his frontbench: "I'd like to do whatever I can to serve my party," she said.
Register for free to continue reading
Registration is a free and easy way to support our truly independent journalism
By registering, you will also enjoy limited access to Premium articles, exclusive newsletters, commenting, and virtual events with our leading journalists
Already have an account? sign in
Register for free to continue reading
Registration is a free and easy way to support our truly independent journalism
By registering, you will also enjoy limited access to Premium articles, exclusive newsletters, commenting, and virtual events with our leading journalists
Already have an account? sign in
Join our new commenting forum
Join thought-provoking conversations, follow other Independent readers and see their replies