Jeremy Corbyn slams authorities for 'indulging in orgy of xenophobia and racism'
The Labour leader spoke to hundreds gathered at a rally at Highbury Fields, north London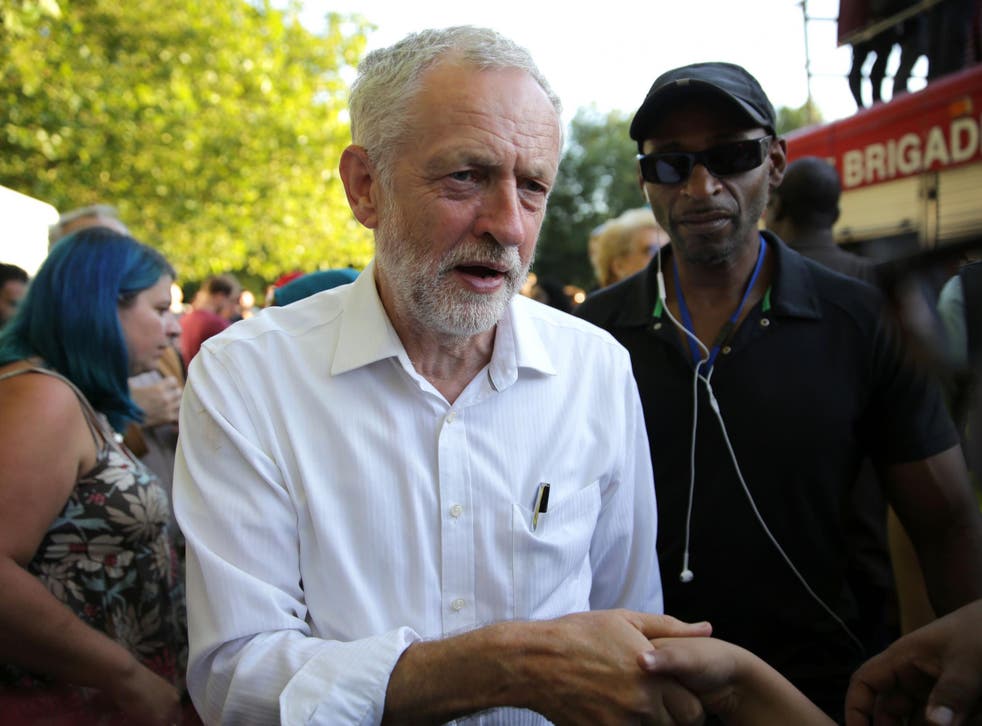 Jeremy Corbyn has hit out at right-wing authorities for "indulging in an orgy of xenophobia and racism" rather than focusing on providing local services and developing the economy.
Standing on a fire engine, the Labour leader spoke to hundreds gathered at a black, asian and minority ethnic rally at Highbury Fields, north London, on Monday evening.
Adding fuel to his campaign to retain the party leadership, he spoke particularly about discrimination against minorities, and how it has a knock-on impact on the economy.
He said: "To those who indulge in an orgy of xenophobia and racism, you may well have a problem. You can expend a vast amount of energy abusing your neighbour and creating and atmosphere of hate... but in that time you have not employed a single nurse or built a single school."
Mr Corbyn pledged to act against austerity by investing in workers' rights, not saddling students with debt, and funding new housing.
He said it is necessary "to bring communities together, because that has got to be the only way forward".
Mr Corbyn was joined at the event near his Islington home by speakers representing a number of ethnic groups, many of whom said there had been a rise in racist attitudes in Britain.
Labour councillor Claudia Webbe took to the makeshift stage, having recently become the third black woman to win a position on Labour's National Executive Committee.
Commenting on the global refugee crisis, she said: "Refugees have a right to be here and we have a duty to support them. We must fight to end the demonisation and scapegoating of migrants and refugees."
The Islington councillor also saw the funny side as her microphone failed just as she said: "We will not be silenced."
Hundreds of people of all ages gathered at the event to support the Labour leader, who has recently faced strong criticism from his party and a leadership challenge from Owen Smith MP.
Dereck Richards, from Enfield, said after the event: "The turnout shows this is a movement that was bound to happen, and Jeremy Corbyn is a stimulant.
Labour leadership contest: Jeremy Corbyn vs Owen Smith

Show all 8
"On the one hand it is a tragedy that Labour have fallen behind in popularity over the last years, but we have our eyes on the bigger prize and events like this show that people are capable of deciding for themselves what they think is right - so bring it on."
His friend, Albert Collymore, said: "As a trade unionist and a black male I feel that Jeremy Corbyn has been consistently fighting against sexism and racism, and I am more than hopeful that change is happening."
Mr Corbyn last month vowed to tackle discrimination in the workplace as he launched his campaign to hold on to the Labour leadership. He pledged to force firms to publish details of the pay and conditions of workers.
He warned companies with more than 21 staff they could be fined unless they publish equality pay audits, in a bid to combat the "five ills" of 21st century Britain, which he described as inequality, neglect, insecurity, prejudice and discrimination.
Join our new commenting forum
Join thought-provoking conversations, follow other Independent readers and see their replies