Mole in Jeremy Corbyn's inner circle 'leaks attack lines from Prime Minister's Questions', senior aide says
Seumas Milne claims the media has advance warning of questions Labour leader plans to ask David Cameron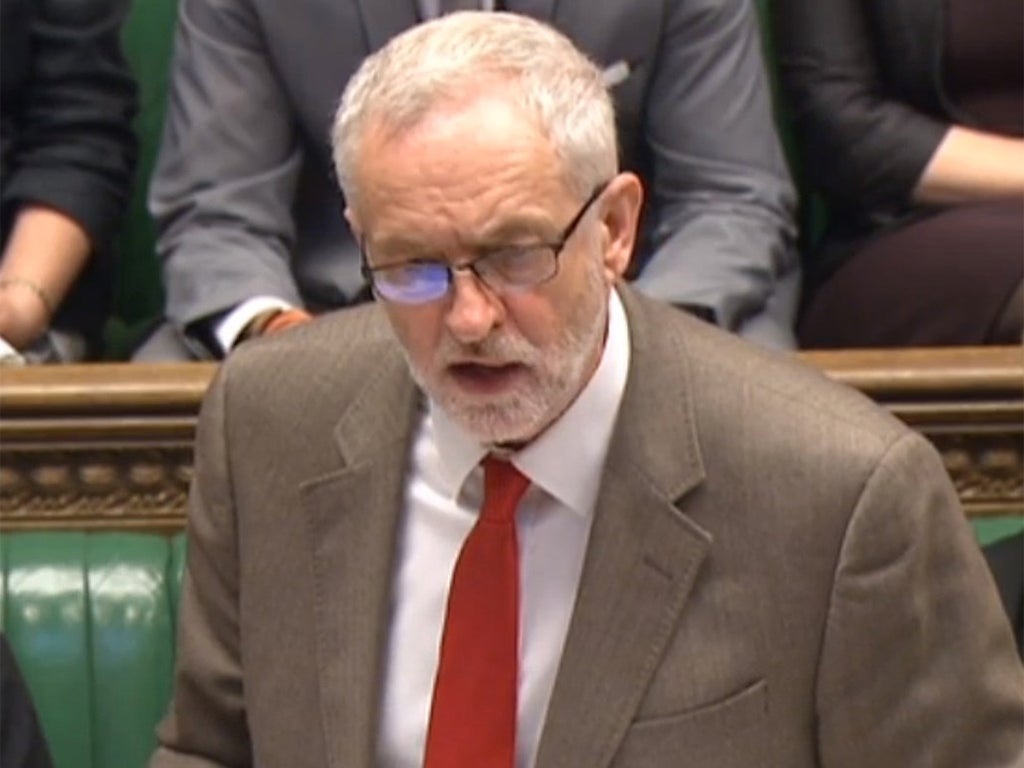 A senior aide to Jeremy Corbyn has claimed there is a mole in the Labour leader's inner circle who leaks his attack lines at Prime Minister's Questions.
Seumas Milne, the party's executive director of strategy, told a documentary that "about a third of the time" the media had advance warning of the questions he was planning to ask David Cameron.
And Mr Milne claimed this gave the Tory leader an "advantage". Critics have claimed Mr Corbyn has been a poor performer at PMQs often appearing wooden and unable to deviate from his prepared script.
In a half hour long documentary for Vice News Mr Corbyn's team was filmed preparing him for the weekly clash at Prime Minister's Questions with a group of aides, including one who played the part of David Cameron.
After the meeting had finished Mr Milne was filmed telling the presenter Ben Ferguson of his frustration that Mr Corbyn's questions were leaked to the media before PMQs.
He said: "It leaked from that meeting. It is very annoying because it only happens about a third of the time but it obviously gives them a little bit of extra time.
"Whenever there is a leak it gives them [the Tories[ that advantage. It gives them the advantage on TV as well."
The cameras followed Mr Corbyn around over a number of weeks earlier this year a period covering the Panama Papers Iain Duncan Smith's resignation's, the local elections and accusations of anti-Semitism within the party.
Corbyn slams 'obsessed' media
It is part of a strategy by the Labour leaders team to bypass the old print media that are hostile to Mr Corbyn and embrace new means of getting his message across to voters.
In an interview, Mr Corbyn railed against the way the media covered Labour. He said: "There is not one story on any election anywhere in the UK that the BBC will not spin into a problem for me.
"It is obsessive beyond belief that they are obsessed with trying to damage the leadership of the Labour party and unfortunately there are people in the Labour party who play into that.
"I will continue trying to continue developing the policies of this party that also has a more grown up approach to politics.
"I am not a traditional kind of party leader – I do things in a rather different way some people are slow on learning than others."
In another interview Mr Corbyn acknowledged that few Labour MPs backed him for leader but insisted that the atmosphere in the party at Westminster had changed since he became leader.
"I fully appreciate that I was elected here on a mandate from the membership and supporters of the party," he said.
"I did not receive the support from very large numbers of members of the Parliamentary Labour Party.
The most ridiculous claims made about Jeremy Corbyn
Show all 11
"However I have to say the whole atmosphere in the Parliamentary Labour Party - despite what the media report - has completely changed. But there are some who might be harder fish to catch."
In a later interview, when he was challenged about his leadership, he added: "My leadership is one that tries to appeal to work together with other people.
"That is what I do I consult before making decision, it is not a lack of leadership, it is a responsible approach to taking decisions."
Join our commenting forum
Join thought-provoking conversations, follow other Independent readers and see their replies