Jeremy Corbyn PMQs: Woman who asked question on tax credits says David Cameron's response 'made her blood boil'
The Labour Party member sent her PMQs question to Mr Corbyn to test if he was really crowd-sourcing his questions to the Prime Minister
Roisin O'Connor
Thursday 15 October 2015 15:26 Comments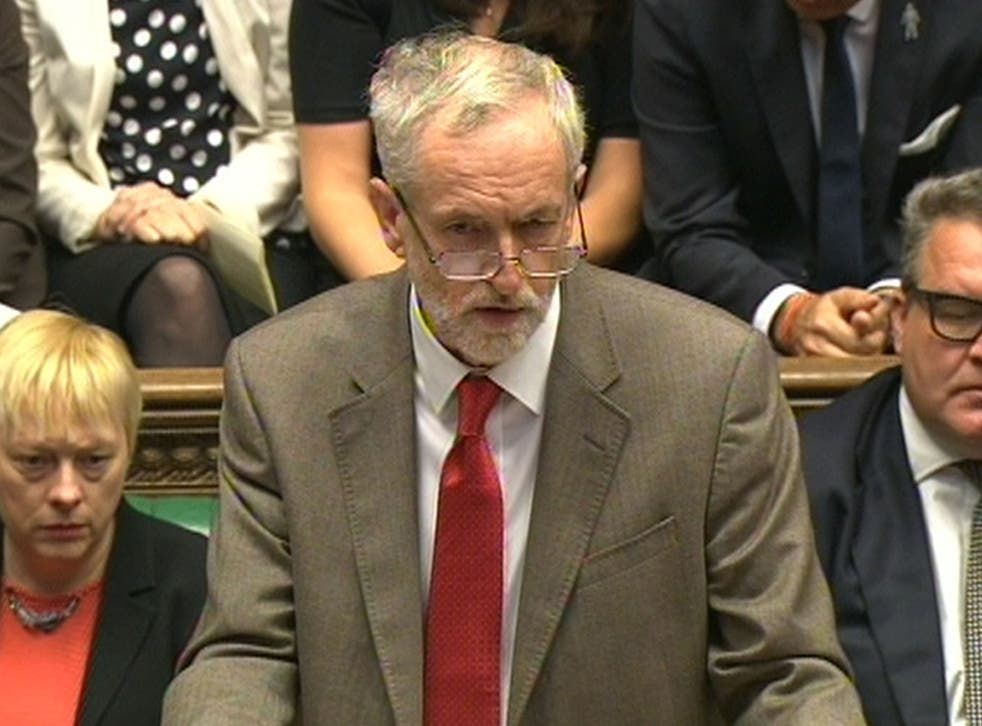 The mother whose case Jeremy Corbyn cited as he spoke about tax credits during PMQs has said David Cameron's response "made her blood boil".
Kelly Ward, a nursery manager, claims she will lose £1,800 a year in the Government's £12billion cuts to the UK's social security budget.
In an interview with The Mirror, Ms Ward, who is a single parent with a disabled son, said she was "terrified" of what will happen in 2016.
The Labour Party member sent her PMQs question to Mr Corbyn to test if he was really crowd-sourcing his questions to the Prime Minister.
The Mirror reports that she was "excited" to be name-checked, however she was not so happy with Mr Cameron's response.
The Prime Minister said: "What we are doing is bringing in the national living wage, which will be a £20-a-week pay rise for people next year. Obviously Kelly will benefit as that national living wage rises to £9.
"Also in April next year, we raise to £11,000 the amount of money you can earn before you start paying taxes and also Kelly, if she has children, will be benefiting from the 30 hours of childcare we are bringing in.
"In addition to that, there's also the point that if Kelly - and I don't know all her circumstances - if she is a council house or housing association tenant, we are cutting her rent."
Corbyn Stare after Conservatives laugh at PMQs
Ms Ward pointed out that as her son is in full-time education she will not benefit from new childcare arrangements. She lives in a privately-rented house with no state support and earns £7.20 an hour, so will not get a pay rise from the new legal minimum wage, which takes effect in April.
George Osborne said at the beginning of October that the low paid would "suffer" if he did not cut their tax credits, while the Prime Minister claimed it was an "assault on poverty".
However a study by the Resolution Foundation think-tank published on 8 October suggested that the cuts would instead push 200,000 children into poverty next year.
The new report, which found that children affected by the cuts would be predominantly in working households, prompted the Treasury to admit that "most working families" would only be better off once all reforms came into effect, in 2017.

Register for free to continue reading
Registration is a free and easy way to support our truly independent journalism
By registering, you will also enjoy limited access to Premium articles, exclusive newsletters, commenting, and virtual events with our leading journalists
Already have an account? sign in
Join our new commenting forum
Join thought-provoking conversations, follow other Independent readers and see their replies