Jeremy Corbyn pulls out of Stop the War Coalition's annual conference as he has a 'busy diary'
Mr Corbyn has also amassed a long list of charities and community groups that he is affiliated with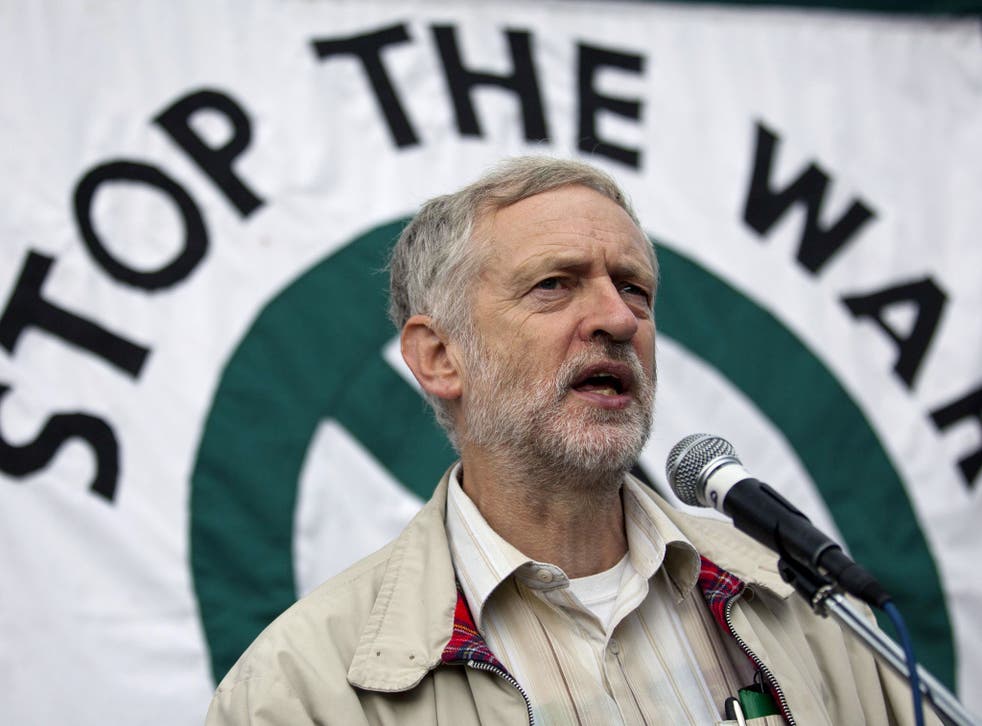 Jeremy Corbyn was forced to pull out of the Stop the War Coalition's annual conference as the pressures of an increasingly busy schedule began to take their toll.
The new Labour leader, who is chairman of the group and had been listed as a guest speaker at its meeting in London, cited a "busy diary" but said he remained "very much committed" to the group's aims.
At the end of his first week at the head of the party, Mr Corbyn's calendar is under increasing scrutiny as he balances new commitments with his extensive list of existing interests.
A spokesman for Mr Corbyn said: "His diary is now obviously very busy and he is preparing for the Labour Party conference."
Alongside his commitments as Leader of the Opposition, which include delivering the headline speech at Labour's annual conference in Brighton later this month, he is a member of 17 parliamentary groups and has roles in more than a dozen charities and trusts.
He is vice-chair of the Campaign for Nuclear Disarmament (CND), a patron of the Palestine Solidarity Campaign, and chairs the Dalit Solidarity Group, which champions the rights of the so-called "untouchables" in the Indian caste system.
In Parliament he is chair of the cross-party CND group, as well as chairing the All Party Parliamentary Groups on the Chagos Islands and Mexico. He is vice-chair of the Latin America group and a member of groups on Bolivia, Britain-Palestine, Great Lakes, Dalits, cycling, human rights and Traveller law reform.
Other groups he is involved with include the Socialist Campaign Group; the Public Commercial Services union; the National Union of Rail, Maritime and Transport Workers; the Fire Brigades Union; the National Union of Journalists; Justice Unions; the Family Court Union; the Trade Union Group; the Performers' Alliance and Defend Council Housing.
As the MP for Islington North since 1983, Mr Corbyn has also amassed a long list of charities and community groups that he is affiliated with, either as a patron or board member, including the Islington Music Forum, the Islington Pensioners Forum, the Rowan Arts Trust and Centre 404, the learning disabilities charity.
Register for free to continue reading
Registration is a free and easy way to support our truly independent journalism
By registering, you will also enjoy limited access to Premium articles, exclusive newsletters, commenting, and virtual events with our leading journalists
Already have an account? sign in
Register for free to continue reading
Registration is a free and easy way to support our truly independent journalism
By registering, you will also enjoy limited access to Premium articles, exclusive newsletters, commenting, and virtual events with our leading journalists
Already have an account? sign in
Join our new commenting forum
Join thought-provoking conversations, follow other Independent readers and see their replies