Jeremy Corbyn's double pirouette relaunch – a timeline
A full media round that was meant to herald the big Corbyn relaunch concluded with one U-turn on the subject he was meant to be discussing and another on something completely different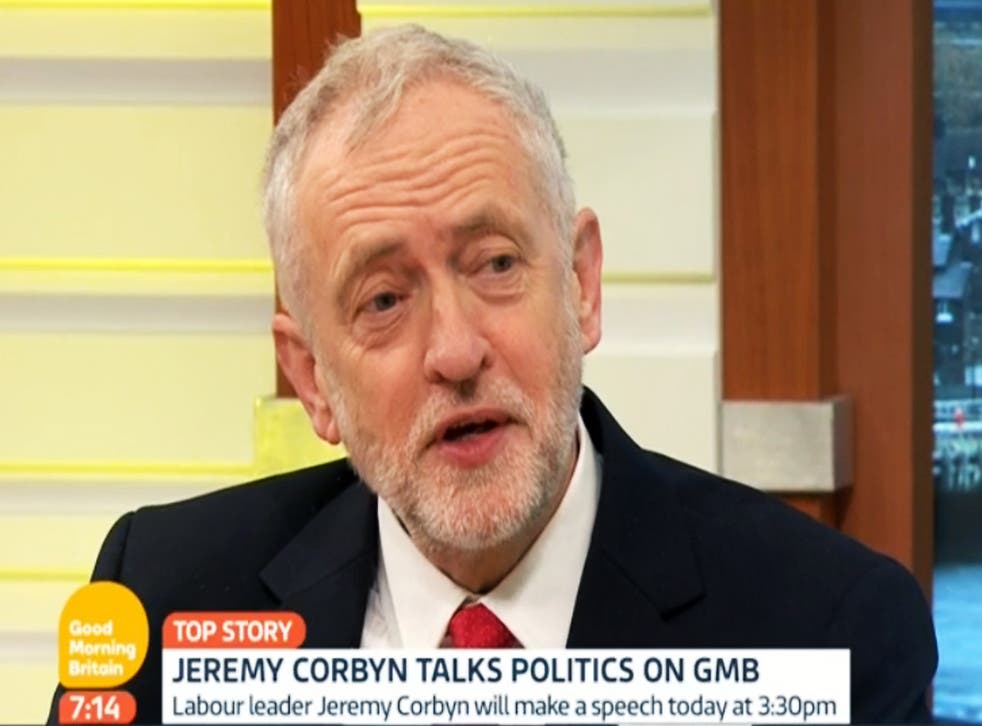 4.06pm yesterday: The big Corbyn relaunch actually began yesterday when the text of a speech on Brexit he would give in Peterborough on Tuesday afternoon was sent out to journalists. It said he would say: "Labour is not wedded to freedom of movement for EU citizens as a point of principle." (The day before the referendum, Corbyn restated his commitment to freedom of movement for EU citizens, which the day after one Labour MP described as a 'political suicide of genius proportions'.)
7.10am: But this rejecting of the commitment to freedom of movement did last long enough for the speech to be given. Appearing on the Good Morning Britain sofa, he told Piers Morgan: "At the end of this there's going to be a decision to be made about access to European markets or not. If the EU says access to the single market requires the continuation of free movement then there's a choice to be made."
8.10am: An hour later, he attempted but failed to clarify this point on the Today programme, where he said: "We're not saying that anyone couldn't come here because there would be the right of travel and so on; the right to work here would have to be something that would be negotiated because that clearly cannot be put down yet until we know what the terms are of single market access."
It didn't matter in any event, as in his next breath he breezily announced he would be in favour of a maximum salary in the UK, in effect a 100 per cent tax rate. "I would like there to be some kind of high earnings cap," he said.
David Blanchflower, a Labour-supporting former Bank of England economist and one-time Corbyn advisor, called the idea "lunacy".
At 9am it was not the NHS crisis, nor Labour's position on immigration leading the news bulletins, but this new previously almost unheard-of policy.
At 10.30am he was on Sky News railing against the "simply ridiculous salaries" paid to footballers.
At 1pm he was on BBC News, talking through various proposals for only awarding government contracts to staff in which the highest salary is no more than twenty times higher than the lowest.
By 2.51pm Corbyn's speech had still not happened, but the text was sent out again. Now, it said: "Labour is not wedded to freedom of movement for EU citizens as a point of principle, but I don't want that to be misinterpreted, nor do we rule it out."
No, Labour is not wedded to freedom of movement. Is it divorced? Separated? It's moved out but hasn't ruled out texting it when drunk and seeing if it will let it come round? Who knows?
Then at 3.56pm, at the end of the now amended and re-briefed Peterborough speech, Corbyn was no longer in favour of a high earnings cap. Some policy ideas had been sent out, one of which included corporation tax breaks for companies with more equitable earnings links between the highest and lowest paid. Now, he claimed, it was "better to look at the ratios".
No "maximum earnings cap" then. And neither wedded to nor divorced from freedom of movement for EU citizens.
And that was the end of the Corbyn relaunch. Quite the day at the office.
Register for free to continue reading
Registration is a free and easy way to support our truly independent journalism
By registering, you will also enjoy limited access to Premium articles, exclusive newsletters, commenting, and virtual events with our leading journalists
Already have an account? sign in
Join our new commenting forum
Join thought-provoking conversations, follow other Independent readers and see their replies