Jeremy Corbyn's son Seb appointed as John McDonnell's chief of staff
Mr Corbyn, (right) worked in his father's campaign team during the Labour leadership election and previously as a researcher for Mr McDonnell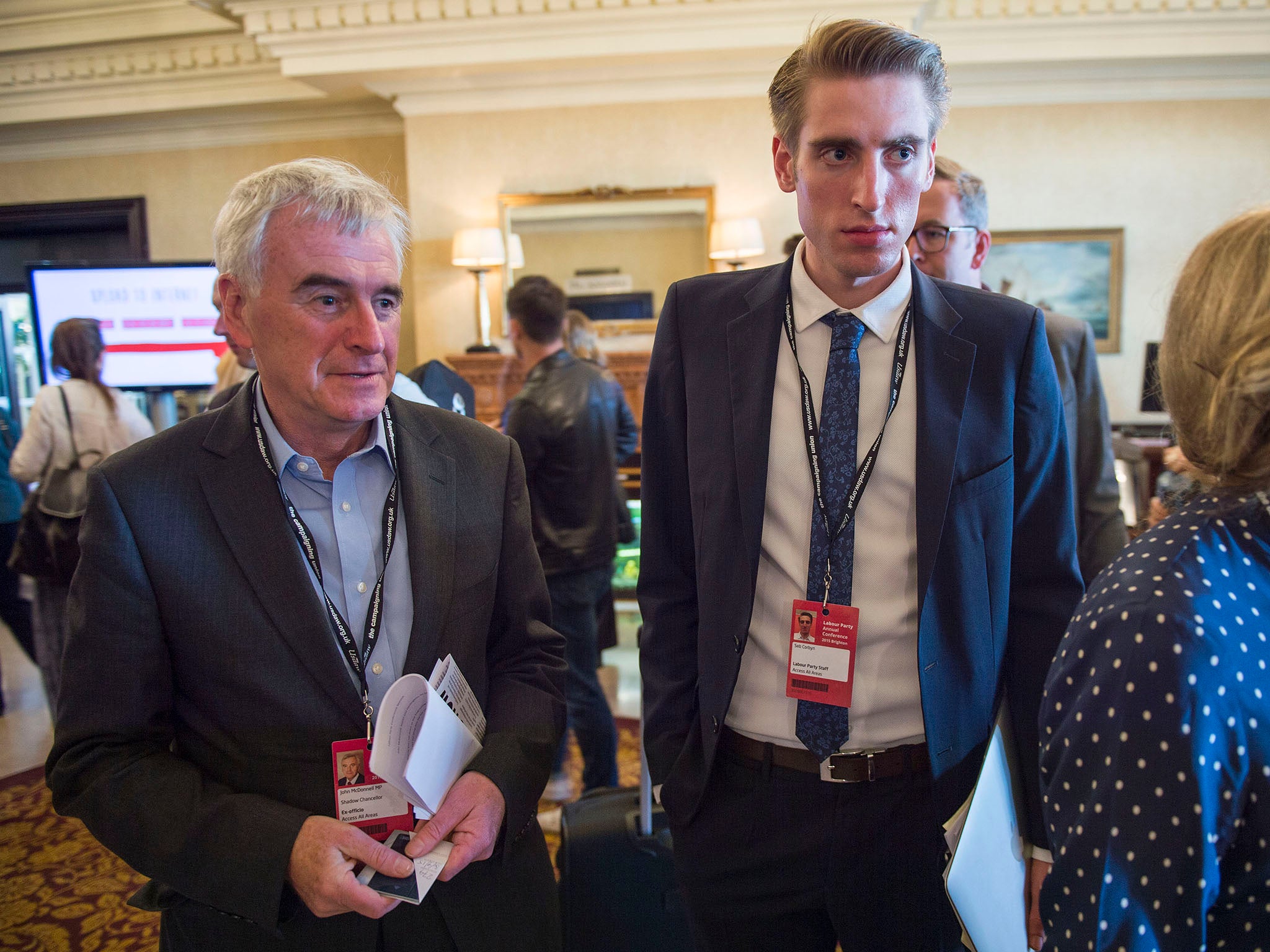 The Labour leader's son, Seb Corbyn, has been made chief of staff to the shadow Chancellor, John McDonnell.
Mr Corbyn, 25, worked in his father's campaign team during the Labour leadership election and previously as a researcher for Mr McDonnell.
His role was described as "bag carrier and all-purpose aide" by the New Statesman. He was pictured in newspapers patting down his father's hair after they were caught in strong winds. The Cambridge graduate is the second of three Corbyn brothers and his mother was Corbyn's second wife, Claudia Bracchitta.
As a researcher for an MP he would have earned between £23,000 and £34,000. Wages are paid for by the Independent Parliament Standards Authority. His appointment as Mr McDonnell's chief of staff means he could get a pay rise or a slight reduction as the salary band is £30,000 to £41,212.
Join our commenting forum
Join thought-provoking conversations, follow other Independent readers and see their replies