Jeremy Corbyn 'says Theresa May will call general election within months'
May has previously said an election will not be called until 2020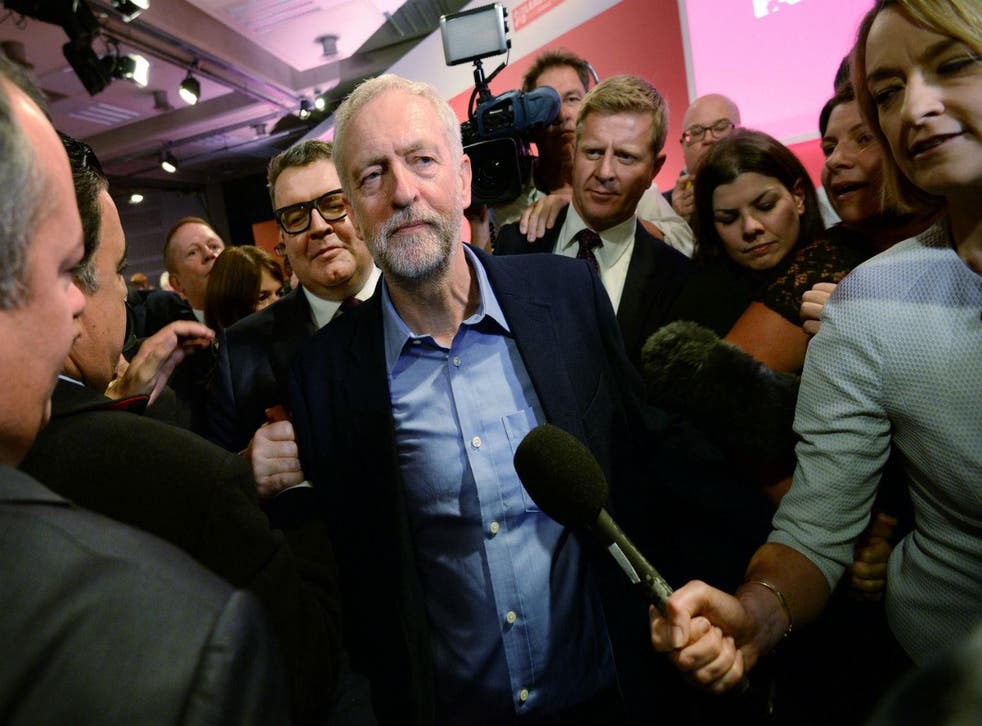 Jeremy Corbyn is planning to tell Labour MPs to vote for an early election should the Prime Minister call for it, BBC's Newsnight has reported.
Theresa May has said there will not be an election called until 2020, but the broadcaster understands Mr Corbyn will tell Labour the Prime Minister may bring this forward to next year – even next spring – in a bid to obtain the commission needed for her Brexit plans.
Under the Fixed-term parliament act, which sets elections at five year intervals, early elections can only take place if two-thirds of MPs agree to it.
Mr Corbyn is expected to be re-elected to lead Labour next weekend by a significant margin. Mr Corbyn said on Monday he has been holding one-on-one talks with Labour MPs to discuss them re-joining the shadow cabinet once the race is over.
Newsnight reports that Mr Corbyn believes that preparing for an election would restore his authority within the party, after 172 Labour MPs passed a vote of no confidence in him over the summer.
Mr Corbyn on Monday re-instated his determination to take Labour back into the place of the ruling party, stating: "We are here to win an election – I'm determined to do that election."
The Labour leader is not alone in suggesting the Prime Minister could call an early election.
Paddy Ashdown, the former Liberal Democrat leader, claimed on Monday that the only way Mrs May could secure a "soft Brexit" deal that appeased her Eurosceptic backbenchers would be to call an election in May next year.
Speaking at the Liberal Democrat conference, Mr Ashdown said "the possibility curve rises now quite sharply towards a May election". He claimed Mrs May will have to "declare her hand" over what Brexit means for the country, and that she is facing a "revolt" either way.
"There are deeper divisions in the Tory party than we are paying attention to. The only way out of that conundrum is a general election," he claimed.
Labour has been contacted for comment.
Register for free to continue reading
Registration is a free and easy way to support our truly independent journalism
By registering, you will also enjoy limited access to Premium articles, exclusive newsletters, commenting, and virtual events with our leading journalists
Already have an account? sign in
Register for free to continue reading
Registration is a free and easy way to support our truly independent journalism
By registering, you will also enjoy limited access to Premium articles, exclusive newsletters, commenting, and virtual events with our leading journalists
Already have an account? sign in
Join our new commenting forum
Join thought-provoking conversations, follow other Independent readers and see their replies