Jeremy Corbyn set to win Labour leadership race, poll finds
The MP is the first preference for 43 per cent of party supporters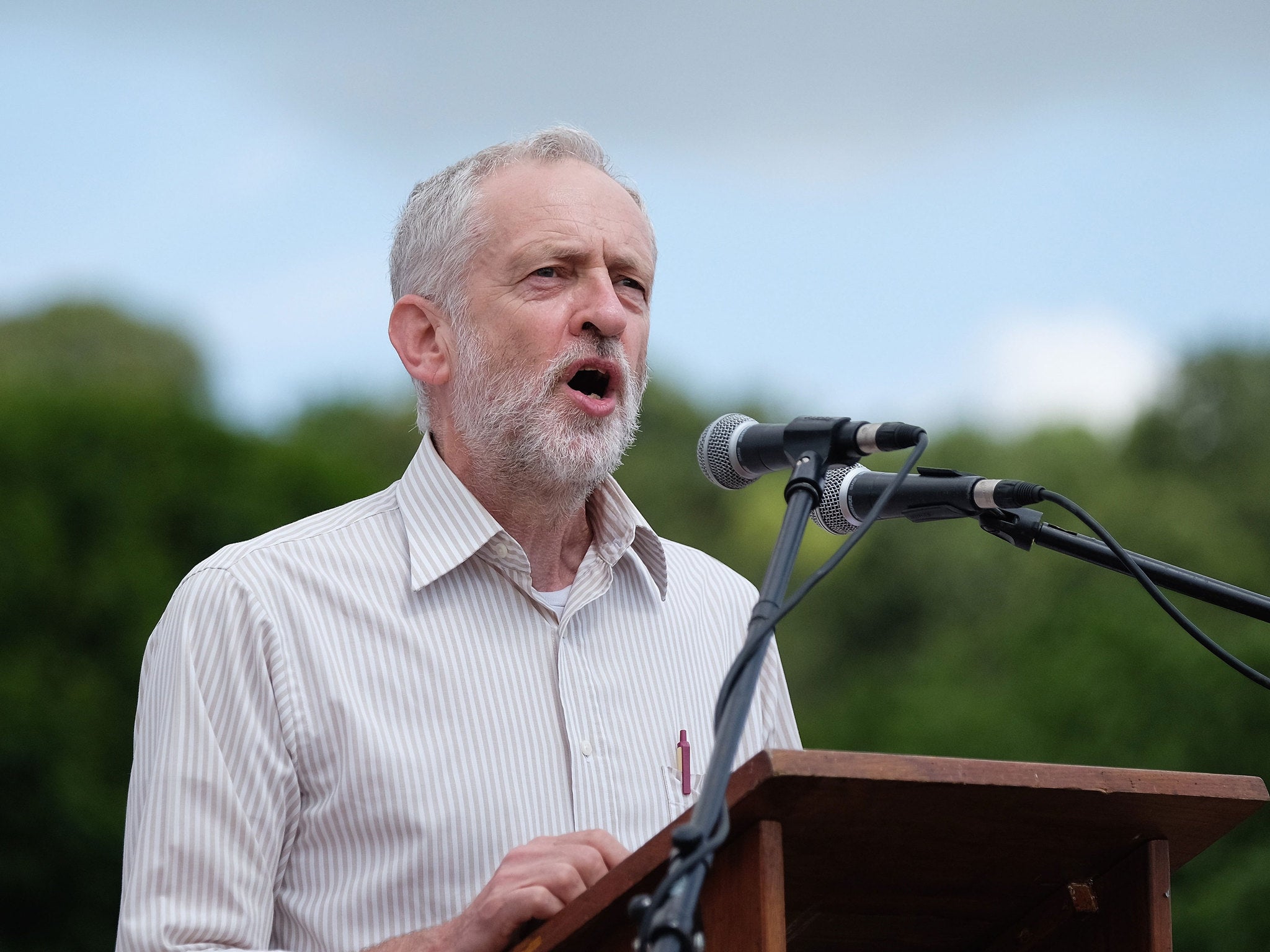 Jeremy Corbyn looks set to become the next Labour leader, according to a new poll.
Some 43 per cent of party supporters have said they would choose the left-wing backbench MP are their first preference in the Labour leadership ballot, research for YouGov for The Times has found.
If the poll is correct, Corbyn will storm ahead of bookies' favourite Andy Burnham, after 26 per cent said they would select him as their first choice candidate. This is despite Corbyn's struggle to secure the 30 nominations from MPs to enter the leadership race.
A fifth would opt for Yvette Cooper, while Liz Kendall would receive just 11 per cent of the first preference votes.
The study also predicted that Kendall and Cooper would be eliminated, and the redistribution of votes under the Alternative Vote system would see Mr Corbyn beat Mr Burnham by 53 per cent to 47 per cent in the final round, respectively.
The poll is likely to stoke fears among Labour's Blairite faction that Corbyn may win, and comes after the MP for Islington North became the only leadership contender to defy interim leader Harriet Harman and vote against the Government's controversial Welfare Bill.
The other leadership candidates heeded Harman's call to back the Opposition's "reasoned amendment" to the legislation - which was defeated - and then abstained on whether it should progress to the next Commons stage.
Ladbrokes is taking 2-1 bets on Corbyn winning, making him the second favourite, having previously been facing odds of 100-1.
John McTernan, a former special adviser to Tony Blair in Downing Street, described the figures as "disastrous", and labelled as "morons" MPs who had nominated Corbyn for the sole purpose of broadening debate within the party.
Speaking on BBC Newsnight, he suggested that two of the frontbenchers in the race should drop out in order to block Corbyn by pooling centrist support.
"These figures are disastrous for the Labour Party, disastrous. The fact is the other candidates need to decide who is the ABC candidate - the Anyone But Corbyn candidate," he said.
However, a recent report has suggested that regardless of who becomes leader, the Labour Party may never regain the voters in lost in the election and is effectively headed for "oblivion".
The Listening to Labour's Lost Voters report was compiled by campaign specialists and long term Labour members, Alan Barnard and John Braggins.
"As well as failing to win Tory voters in sufficient numbers, Labour also failed to win Labour voters in sufficient numbers," it said.
The report flagged Labour's leadership, the economy, and immigration as the most important reasons why Labour supporters voted for other parties in the recent elections.
"On Labour's current trajectory, more of the same will ultimately lead to oblivion," the report stated. The party needs to "completely overhaul itself," it said.
Additional reporting by PA
Join our commenting forum
Join thought-provoking conversations, follow other Independent readers and see their replies