Theresa May 'found £1bn to keep her own job' but won't find money to end public sector pay cap, Jeremy Corbyn says
Labour leader says ministers are 'recklessly exploiting the goodwill of public servants'
Benjamin Kentish
Wednesday 05 July 2017 14:19 Comments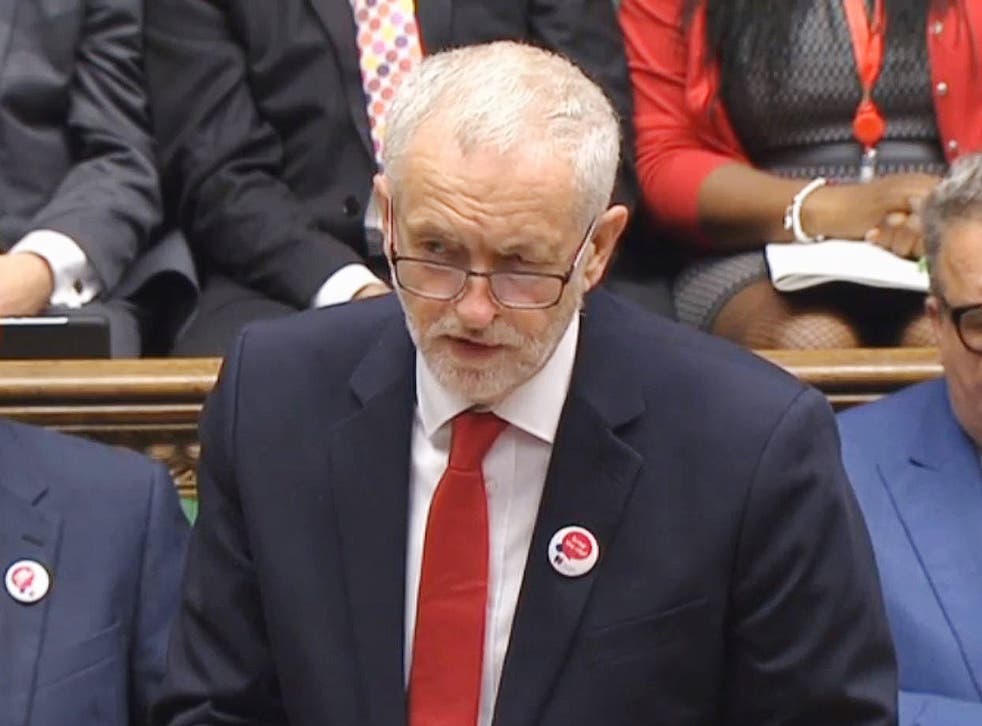 Jeremy Corbyn has asked Theresa May why she was able to find £1 billion in funding for Northern Ireland to help her make a deal with the DUP but not to lift the cap on public sector pay.
The clash came during a heated session of PMQs in which the Labour leader demanded that the 1 per cent cap on public sector pay rises be lifted in order to give nurses, doctors and teachers a salary boost.
Several senior ministers have backed calls for austerity to be eased, but Chancellor Philip Hammond has so far stood his ground.
Ms May's response appeared to suggest she was not considering a climbdown. She consistently emphasised the need to reduce the deficit, arguing that Britain could not risk going the same way as countries like Greece, where debt has spiralled.
That led Mr Corbyn to demand to know how money had been made available for Northern Ireland in order to help Ms May make a deal with the DUP in return for their support in key votes after her majority evaporated at the general election.
"The Prime Minister found £1 billion to keep her own job", he said. "Why can't she find the same amount of money to keep nurses and teachers in theirjob, who after all serve all of us?"
Theresa May's Cabinet: Who's in – and who's out?

Show all 27
In refusing to lift the cap, ministers are "recklessly exploiting the goodwill of public servants", he added.
Ms May blamed the austerity policy on Labour, saying the Tories had inherited "the biggest deficit in our peacetime history" and were dealing with "Labour's mismanagement of the economy".
"It isn't fair to bankrupt our economy", she said, accusing Mr Corbyn of "telling people they can have all the public spending they want without paying for it".
However, Mr Corbyn said the Tories had presided over "seven years of tax cuts for the richest and tax breaks for the biggest corporations".
Register for free to continue reading
Registration is a free and easy way to support our truly independent journalism
By registering, you will also enjoy limited access to Premium articles, exclusive newsletters, commenting, and virtual events with our leading journalists
Already have an account? sign in
Join our new commenting forum
Join thought-provoking conversations, follow other Independent readers and see their replies