Public backs Jeremy Corbyn's leadership over Theresa May's by eight points, new poll finds
Exclusive: The survey also shows their two parties tied on voting intention going into conference season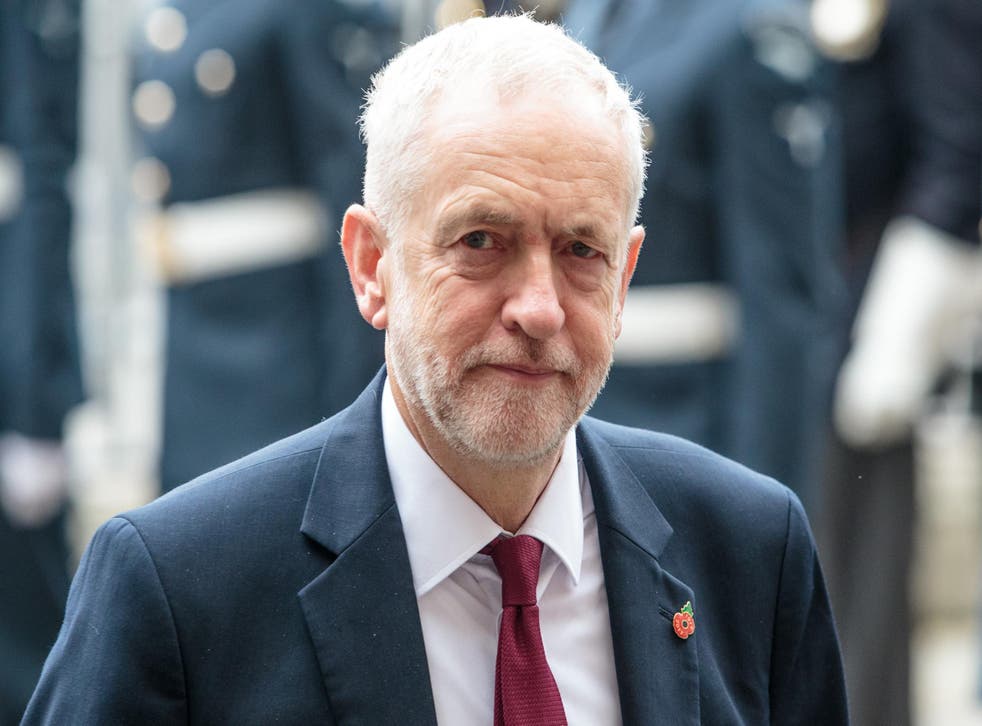 Jeremy Corbyn goes into conference season with a stronger leadership rating than Theresa May, according to the latest poll for The Independent.
The exclusive study by BMG Research handed the Labour leader a better net satisfaction rating than the Prime Minister, weakened by a poor election result and dogged by cabinet splits over Brexit.
The survey also put the two parties neck and neck on voting intention, with both winning support from almost four in 10 voters.
It comes as both leaders face a string of challenges at their conferences to be held over the next fortnight, but with Ms May in particular needing to convince the Conservatives she is still the person to fill her job.
When it came to the leaders' performances, some 45 per cent said they are satisfied with Mr Corbyn's performance, while 55 per cent said they are dissatisfied – giving him a net score of minus 10.
For Ms May, only 41 per cent said they were satisfied with her performance, and 59 per cent said they were dissatisfied, giving the Prime Minister a lower net satisfaction rating of minus 18.
Asked which way they would vote in a general election if it were to be held tomorrow, 17 per cent of those likely to vote said they were undecided or preferred not to say at first time of asking.
But once pushed for an answer 38.9 per cent backed the Conservatives and 38.3 per cent backed Labour.
UK news in pictures

Show all 50
Meanwhile, 8 per cent backed the Liberal Democrats, 6 per cent backed Ukip and 4 per cent gave their support to the Greens.
Mr Corbyn is heading into conference season in an emboldened position following his better than expected election performance, with talk of a leadership challenge having vanished and his supporters attempting to change the party rules to cement a greater role for members.
But Ms May goes into her conference with a deep cabinet split over Brexit, disputed reports that Boris Johnson is preparing to launch a leadership challenge and withdrawal talks deadlocked in Brussels.
The Prime Minister will travel to Florence on Friday in a bid to break the stalemate in Brexit talks, and is expected to shed light on how the UK will meet its financial obligations to the EU on leaving the bloc.
1,447 individuals were surveyed 12-15 September. Results are weighted to reflect the profile of GB adults
Register for free to continue reading
Registration is a free and easy way to support our truly independent journalism
By registering, you will also enjoy limited access to Premium articles, exclusive newsletters, commenting, and virtual events with our leading journalists
Already have an account? sign in
Join our new commenting forum
Join thought-provoking conversations, follow other Independent readers and see their replies