Jeremy Corbyn to announce policy to increase the carer's allowance by £10 a week for 'unsung heroes'
Mr Corbyn will say: 'We believe these unsung, unpaid heroes not only deserve our praise and recognition – they deserve better financial support'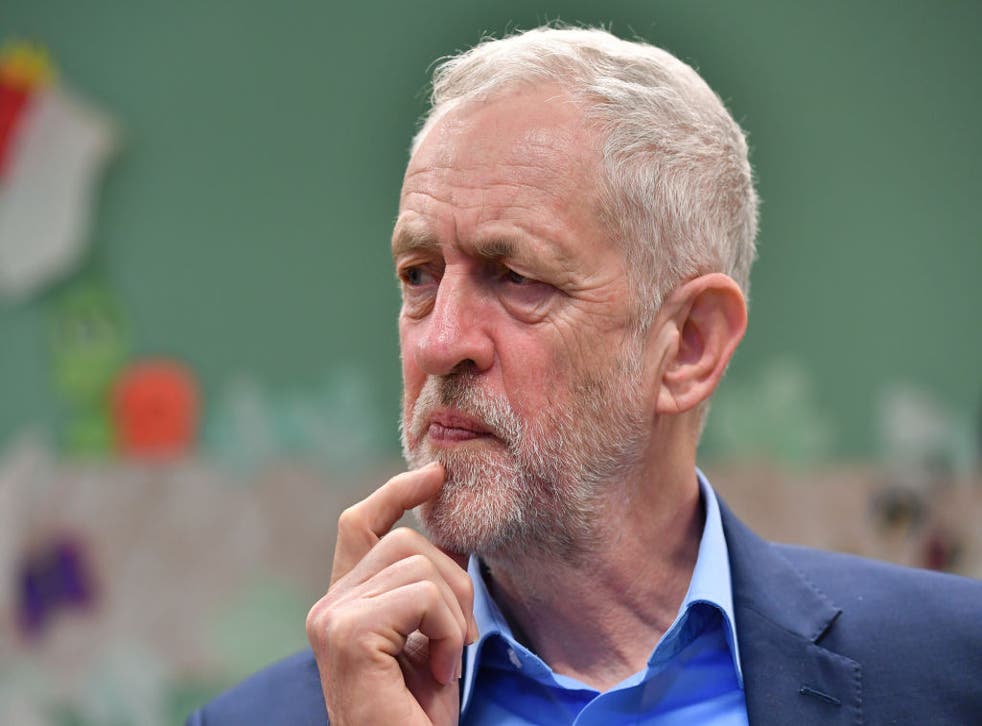 Jeremy Corbyn is set to announce that a Labour government would increase the carer's allowance by £10 a week for "unsung heroes" who care for vulnerable relatives, as the Labour leader continues the party's policy blitz.
In order to raise the allowance for the estimated one million carers, Mr Corbyn will say his party, if elected, would scrap Conservative cuts to inheritance tax. This, he claims, would allow Labour to fund the 17 per cent hike in the allowance, bringing it inline with the £73 a week Job Seeker's Allowance.
Announcing the policy at the carers' centre in Birmingham, Mr Corbyn will say Britain's "social care crisis was made in Downing Street by cutting £4.6bn from council care budgets" and millions of unpaid carers have been forced to fill the gap and put under greater pressure.
According to Labour an estimated 795,000 people were receiving the allowance in August 2016 and the figure, on current trends, is going up by 50,000 a year. Claimants have to spend at least 35 hours a week looking after someone and Labour said its reforms would benefit an estimated one million carers by 2021.
"The care they give to the disabled, sick and elderly saves taxpayers £132bn a year," Mr Corbyn will add. "So we believe these unsung, unpaid heroes not only deserve our praise and recognition – they deserve better financial support.
"That's why Labour is convinced it's both morally and economically right to give the Carer's Allowance a boost of £10 a week.
"We also think it's only fair that this extra support for carers is funded by scrapping the Tory cut on inheritance tax, which will only benefit the wealthiest people in Britain.
"This will be the first step in helping to transform our social care system for the 21st century and boosting support for family carers."
Shadow care minister Barbara Keeley will say: "Unpaid carers play a vital role in our society and that role is too often ignored. There are an estimated 6.5 million unpaid carers in Britain providing care and support for family members and friends.
"Our health and care system would not manage without the care that they provide. Without them, millions of people would have to manage without any support at all.
"Labour believes that we should find ways to improve support to people who themselves give so much unpaid support to family members and friends.
"This small increment, funded by reversing a Tory tax cut for the rich, is the first step on the road to creating a care and support system fit for all those who need it. It will go some way to alleviate the financial burden that many family carers experience."
But the Conservatives claimed Mr Corbyn's party would be unable to fund the promise to increase the allowance. Luke Hall, a Tory MP and member the Work and Pensions Select Committee, said: "Carers make a huge contribution to society, so it's only right that we do everything we can to support the selfless work they do.
"That's why we already increased the rate of Carer's Allowance, meaning an additional £450 a year for carers since 2010.
"Labour have already committed the money from corporation tax cuts 11 times over, so there is no way they could find the additional money for this promise. It's not worth the paper it's written on - just like Labour's reputation for economic management."
Register for free to continue reading
Registration is a free and easy way to support our truly independent journalism
By registering, you will also enjoy limited access to Premium articles, exclusive newsletters, commenting, and virtual events with our leading journalists
Already have an account? sign in
Register for free to continue reading
Registration is a free and easy way to support our truly independent journalism
By registering, you will also enjoy limited access to Premium articles, exclusive newsletters, commenting, and virtual events with our leading journalists
Already have an account? sign in
Join our new commenting forum
Join thought-provoking conversations, follow other Independent readers and see their replies